Cost of Living
Penny pinching is something you will never have to worry about while living in Sucre. With Bolivia being one of the cheapest travel destinations in the world, low-cost living is more than achievable for both expats and backpackers.
You can live in Sucre very comfortably on around $800 a month including accommodation, food, entertainment and Spanish lessons. Backpackers can expect to easily maintain a budget of $25 per day.
See here for a detailed breakdown of the cost of living in Sucre.
Relaxed Atmosphere
From the charming colonial architecture to the immaculately manicured parks, the aesthetic beauty of Sucre makes it a wonderful place to perch on a bench and soak in the peaceful surroundings.
Exuding old-world charm and filled with languid pursuits, most days you will find children chasing pigeons in the plaza, couples enjoying an ice-cream in the sun and old friends catching up on gossip at one of the many cozy cafes.
Sucre is a university city, with quite a large student population, so peak hour occurs just before and after school hours. With the streets being particularly busy at these times, Sucre uses "zebra traffic wardens" to make sure people get safely from one side of the road to the other.
One of the Best Places in South America to Learn Spanish
With lessons costing $4 per hour for group lessons or $7 an hour for a private tutor you'll be hard pushed to find a cheaper place to study Spanish than in Sucre.
You are spoiled for choice when it comes to choosing a school. From personal experience, we can highly recommend Me Gusta Spanish School and Continental Spanish School. The teachers are of excellent quality with a great grasp of the principles underpinning the language. Scattered around the city you will see a slew of fliers and signs advertising Spanish lessons making it easy to find a school that is a good fit for you.
Another factor in Sucre being an ideal place to learn Spanish is that Bolivians are regarded as having one of the clearest and most neutral Spanish accents in Latin America. Locals speak slowly compared to, say, Chileans and the accent is easier to understand than in Argentina. People in Sucre are also very friendly and patient with 'gringos' trying to learn the language and it's their laid-back attitudes and encouraging smiles which makes learning a new language that bit easier.
The Weather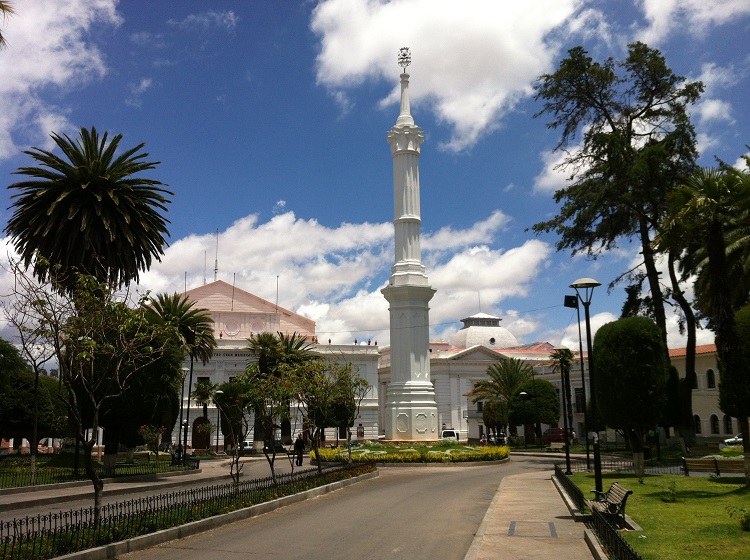 Enjoying beautiful weather year round, Sucre is the perfect place to take long walks, eat ice-cream, drink coca beer, and get some vitamin D.
The city enjoys a mild and comfortable climate with it's dry season being a consistently good time to visit. Most days are sunny and clear, with the sun feeling much hotter than the reported temperatures suggest due to the thin air. There is a brief wet season which showcases some awe-inspiring thunderstorms!
See this post for a more in-depth look at the weather in Bolivia
Sucre Life Quick Tip:
As voted the best way to travel around Bolivia and Peru, we highly recommend choosing Bolivia Hop as your means of transport. Taking a bus rather than a flight allows travelers to better adjust to the ever changing altitude around Bolovia!
It's the Chocolate Capital of Bolivia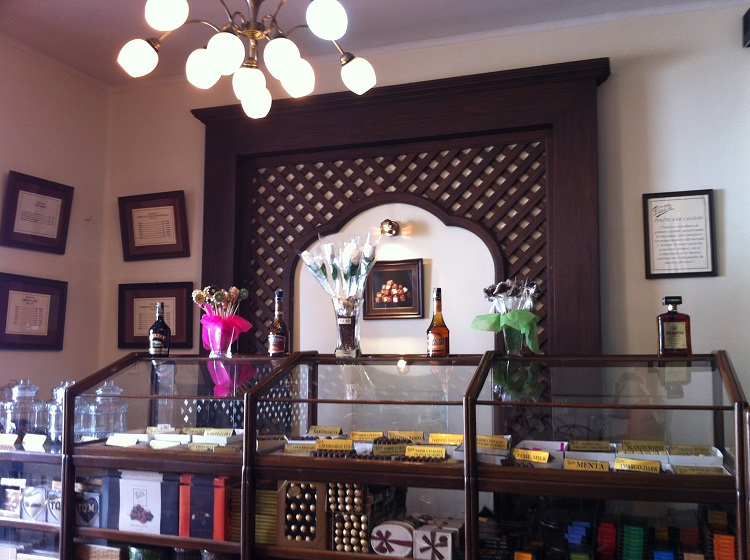 Sucre has been given many names: Charcas, La Plata, Chuquisaca, Sucre, "the White City", and even "the city with 4 names". However, in recent years another name has been added to this list: the City of Chocolate. With plenty of stores catering to sweet-tooths, chocolate lovers will be in heaven when they visit Sucre.
The best chocolate shop in town is hands-down Chocolates Para Ti. Here you can stock up on all manner of chocolates, either for gifts or for your own personal stash. Choose from the 20 or so different flavors of pre-packaged bars or make up your own selection from the many hand-crafted individual chocolates. A must-try is the famous Para Ti hot chocolate, a deliciously thick drink made from melted chocolate bars and a shot of espresso. If that's not enough, there are also a range of cakes, ice-cream and chocolate drizzled fruits on offer.
Best Place to Adjust to Altitude
Boasting the highest city in the world at 4,090 m (13,420 ft), traveling to Bolivia means adjusting to the altitude. Fortunately, Sucre is one of the best places in Bolivia for dealing with the higher elevation, at a height of just 2,800 m / 9,200 ft. Being right on the borderline at which altitude sickness symptoms can begin to show, it is the perfect place to let your body get acclimatized to high altitude living, with a low probability of actually having any significant issues.
It is important to be aware, however, that even with its lower elevation, people traveling to Sucre may still suffer from altitude sickness or 'soroche'. Symptoms include, but are not limited to fatigue, nausea, headaches, dizziness and shortness of breath. It's recommended in the first couple of days to take it easy, eat smaller meals, avoid alcohol, drink plenty of coca tea and stay hydrated. If symptoms are really bad you can take Acetazolamide (or Diamox), found at most pharmacies.
Festivals
It seems there is always a party, celebration, cultural or religious event happening in Sucre. Many festivals occur throughout the year including Carnaval, Colors Festival, Halloween, Día de los Reyes, Semana Santa, Día de los Muertos, Todos Santos and Navidad.
Festivities are usually accompanied by parades, dancing, traditional costumes, music, food and alcohol. You're guaranteed to have a fun time when there's a party going on in Sucre.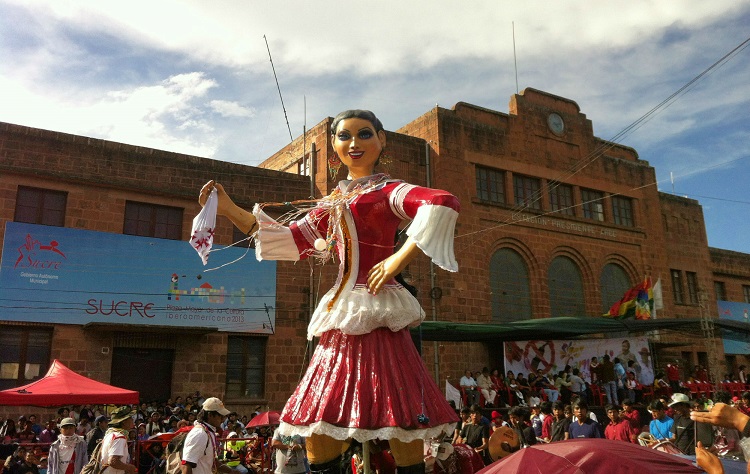 Love of Dinosaurs
Sucre is home to 5055 perfectly preserved dinosaur footprints from about 15 species of dinosaur. The ancient fossils reside within a fun tourist attraction known as Parque Cretácico, or Cretaceous Park. Another set of dinosaur footprints can be found when trekking near the Maragua Crater where you can stand right next to them.
Other dino-related fun includes a dinosaur themed children's park near Parque Bolivar and dinosaur shaped telephone boxes scattered throughout the city.
What do you love most about Sucre? Share below