Chocolates Para Ti is more than a chain of chocolate shops – it is one of Sucre's most delicious tourist attractions.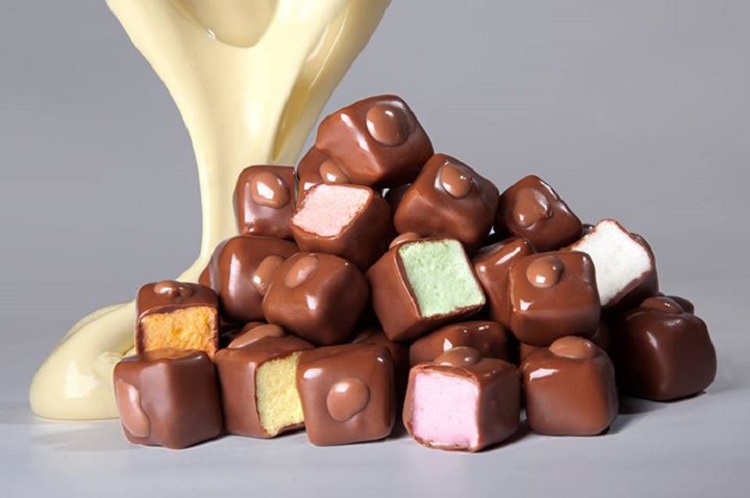 The Chocolates Para Ti Factory
Chocolates Para Ti came into existence in 1990 when Sucre-born Gastón Solares Ávila purchased a local chocolate factory. A beer brewer prior to the purchase, Gastón has a degree in Economic and Financial Sciences from San Francisco Xavier Univerisity. He is active in the community, writes for various newspapers and has served as president of a number of local committees. He has even published a book, "Sucre, la Ciudad del Chocolate" (Sucre, the City of Chocolate) documenting the history of Chocolates Para Ti and chocolate making in Sucre, which is available throughout Sucre in bookstores and Chocolates Para Ti stores.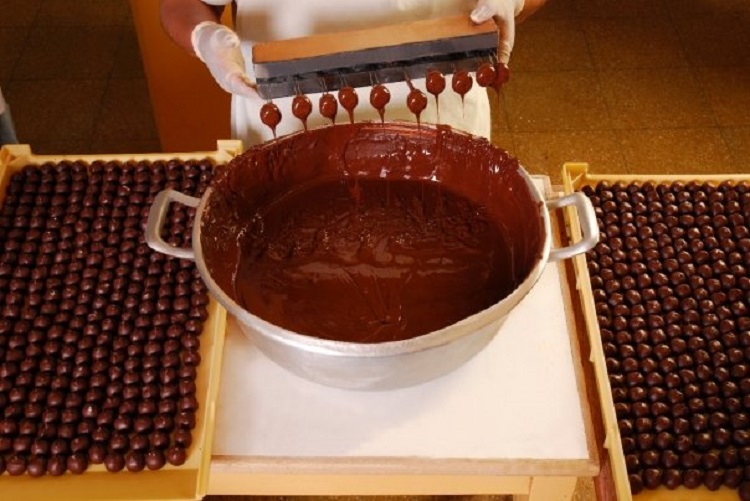 When he purchased the 50 year old factory, located in Sucre's Garcilazo zone, there were just 3 chocolate-making machines in operation. Today there are over 20 machines in what is now the largest chocolate factory in Sucre. While recently tightened quality control standards prohibit public access to the factory floor, there is a gallery area offering a view of the factory workings. There is also an audiovisual presentation on chocolate making and the history of the Chocolates Para Ti. Photography is not permitted in the factory.
Sucre Life Quick Tip:
As voted the best way to travel around Bolivia and Peru, we highly recommend choosing Bolivia Hop as your means of transport. Their safe, flexible and trustworthy service have proven to be the best way of getting the most out of your time in South America!
Chocolates Para Ti Stores
Para Ti products are sold through out Sucre in the supermarkets (Pompeya and SAS), gift shops and Para Ti's own boutique chocolate shops. Para Ti also ships its products throughout Bolivia and internationally.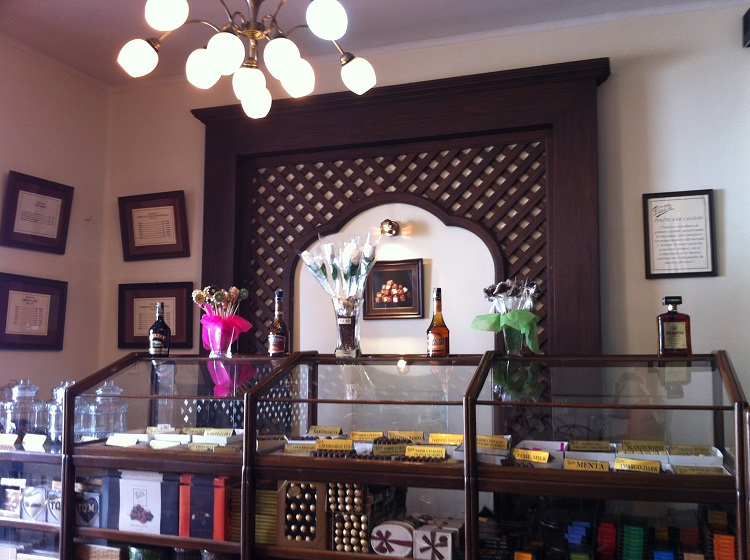 The main Chocolates Para Ti chocolate shop in Sucre is located on Adrenales Street, just off the central square, Plaza 25 de Mayo. Here you can load up on all manner of chocolates, either for gifts or for your own personal stash. Choose from the 20 or so different flavours of pre-packaged bar, each wrapper featuring a local landmark and an expiration date (telling you hypothetically how long your chocolate could last for). Or from the range of gift boxes. Or make up your own selection from the many hand-crafted individual chocolates. Your hardest choice though will be between the many flavours on offer, such as white chocolate, milk chocolate, dark chocolate, chocolate with puffed rice, chocolate with quinoa, chocolate with amaranto (a grain popular with the Incas), nutty chocolate, fudgy chocolate, orange chocolate, peach chocolate, coconut creams and almond bars, truffles, and licquers. If this is all too much for you, there's even reduced-sugar chocolate to help you curb your guilt and blood sugar.
At the 2014 Chocolate Festival, Para Ti announced some new flavors, including salt from the Salar de Uyuni, strawberry-flavored yogurt (frutilla con yogurt), passionfruit-flavored yogurt (maracuya con yogurt), and achachairú (a bitter-sweet Bolivian fruit related to the mangosteen).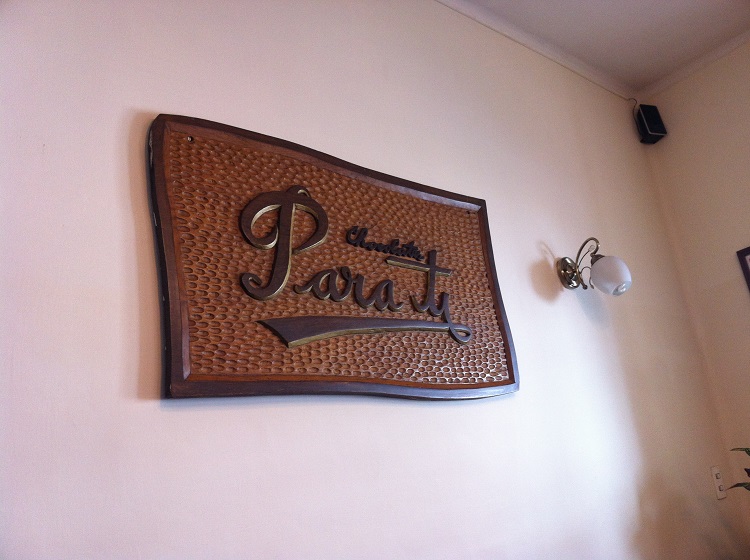 While the Adrenales shop is the main Para Ti outlet, there are some things you can't get there. A must-try is the famous Para Ti hot chocolate. For this you will need to visit the Para Ti shop on Calle Audiencia, between Nicolas Ortiz & Bolivar. As well as thick, tasty hot chocolates, you can order other drinks such as cold chocolates, frozen chocolates, coffees, "chocolate expressos" (sweet, concentrated chocolate), and "chocolate shots" (cognac, baileys or amaretto served in a chocolate cup). There are also a range of cakes, icecream and chocolate drizzled fruits on offer. The decor mimics that of a Parisian coffee shop – the perfect setting for a decedant afternoon tea. Note that the Audiencia store is closed on Sundays.
Sucre Life Quick Tip:
As voted the best way to travel around Bolivia and Peru, we highly recommend choosing Bolivia Hop as your means of transport. Their safe, flexible and trustworthy service have proven to be the best way of getting the most out of your time in South America!
If by some misfortune you managed to miss the Para Ti phenomenon while in the city and you're now sitting in Sucre airport awaiting a flight out, fear not. You can still get your Para Ti fix – there is another Para Ti shop located on the main floor of Sucre's Alcantarí International Airport.
About Chocolates Para Ti
Para Ti's success may well be down to its focus on quality. The chocolate is made with high-quality cocoa sourced from the Beni and Alto Beni regions of North-Eastern Bolivia. It is then processed according to strict ISO-compliant production processes to ensure consistent flavor and quality. The chocolates are finished by hand by chocolatiers many of whom have trained in Europe. All of the cacao and other ingredients used by Para Ti are grown and processed within Bolivia.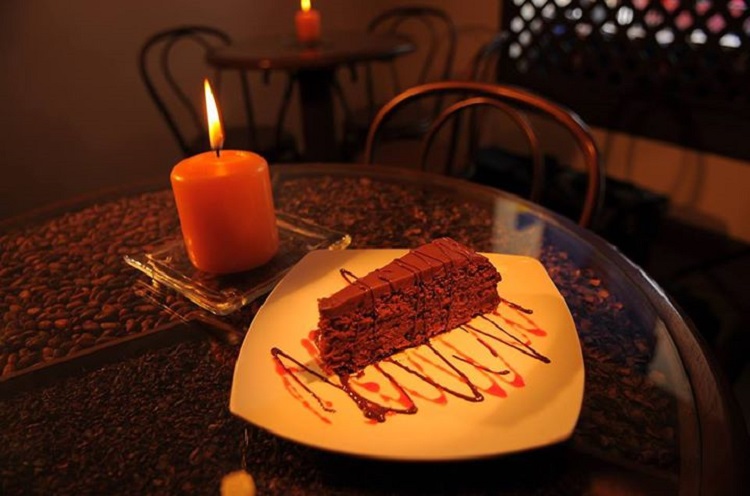 While Chocolates Para Ti's prices are higher than some of of its competitors, it is reputed to be the best chocolate in the city and is still cheap by international standards. A hot chocolate will set you back around US$1. A small bar of chocolate will cost around 90 cents. One thing to note to avoid disappointment is not to expect a reproduction of Belgian or Swiss chocolate. There is a long and rich tradition of chocolate-making in the Americas which does not widely incorporate the embellishments characteristic of European chocolate. While Para Ti chocolate does, in fact, make concessions to the European taste, it retains the distinctive features of the local chocolate-making traditions and the result is a product which is distinct from European chocolate, and should be enjoyed in that light.
So while you're planning out your trip to Sucre, be sure to add Chocolates Para Ti to the list of tourist attractions you will visit. And when you're in Sucre, and planning dessert, be sure to add Chocolates Para Ti to that list too!
Have you tried Chocolates Para Ti? Tell what you think of it…