The central hub of Sucre is undoubtedly it's main square: Plaza 25 de Mayo. One of the prettiest plazas in Bolivia, 25 de Mayo offers a place to relax and soak in the beauty and vibrancy of Sucre.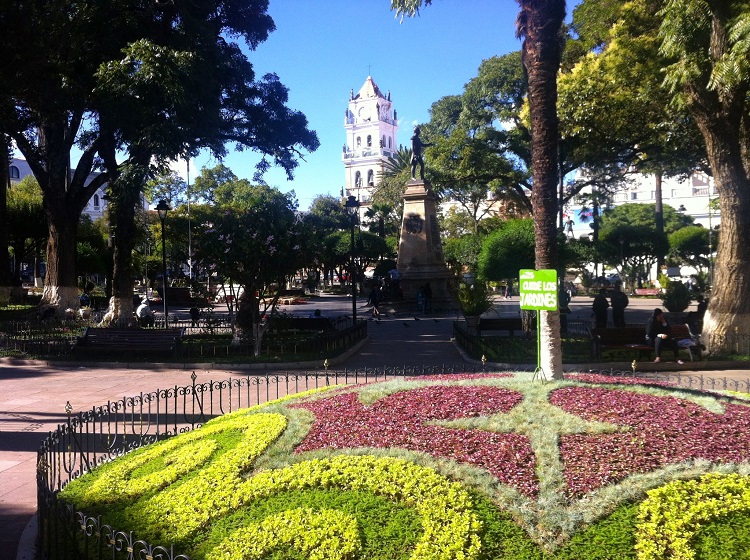 The plaza lies in the center of the city, flanked by two of the city's most important buildings, the Cathedral and Casa de La Libertad, where the declaration of independence – which brought Bolivia into existence – was signed and is now on display. At the center of the park stands a statue of the famous libertador and Bolivia's first president, Antonio José de Sucre.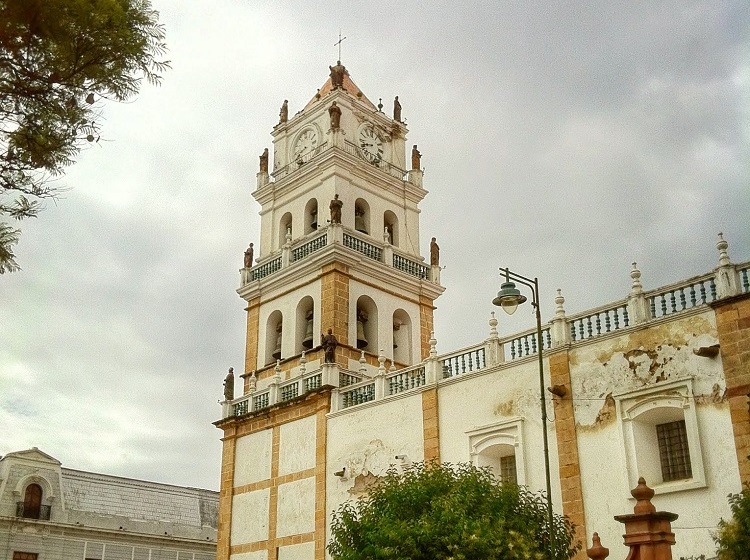 Like many South American plazas, Plaza 25 de Mayo is a hive of activity, with everyone from Inti sellers, shoe-shine boys, college students, beggars, food and fresh orange juice vendors, local families, tourists, and office workers all making an appearance. Despite its popularity, it manages to remain peaceful, making it the perfect spot to bring a book or simply sit and people-watch for a while. You may even get to enjoy some of the musical or theatrical performances which frequently pop up.
Sucre Life Quick Tip:
As voted the best way to travel around Bolivia and Peru, we highly recommend choosing Bolivia Hop as your means of transport. Their safe, flexible and trustworthy service have proven to be the best way of getting the most out of your time in South America!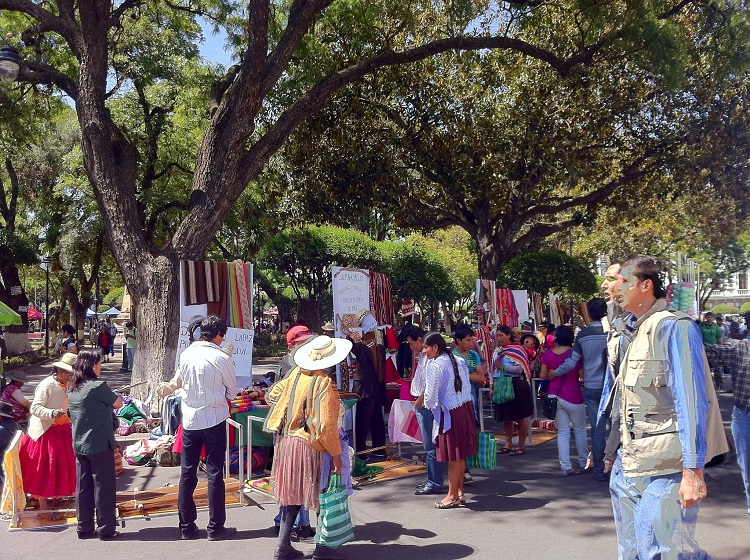 If the street food is not for you, there are a plenty of eateries surrounding the park, such as Los Balcones restaurant, Metro Cafe and Abis Cafe (perfect for coffee and cake, or a toasted sandwich). Slightly further afield, on the roads leading off the park you'll find several of Sucre's famous Chocolaterias: Chocolates Para Ti and Chocolates Taboada.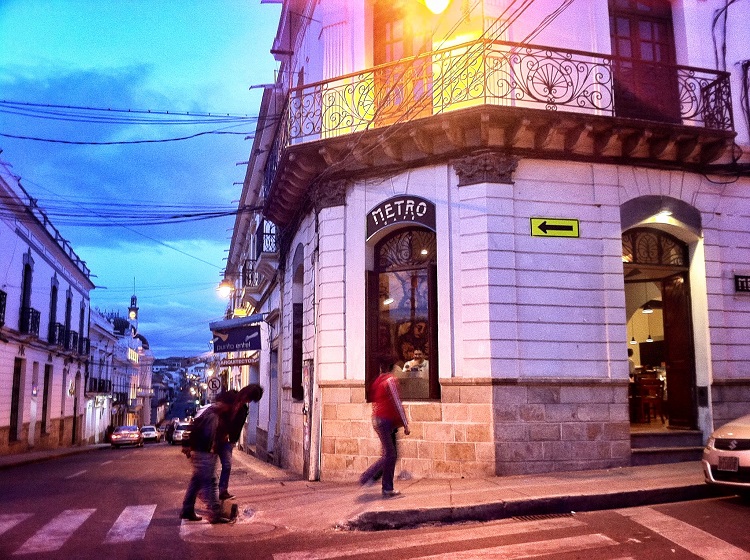 There are, of course, souvenir shops on the streets around the park. There are few banks too, and Supermercado Pompeya is close by, on España street, near the corner with Calvo. Tourist information can be found on Ayucucho, near the corner with Aniceto Arce. The park is also somewhat of a transport hub, with regular public buses and tourist shuttles (such as the "dino truck" heading to the footprints at Cal Orck'o).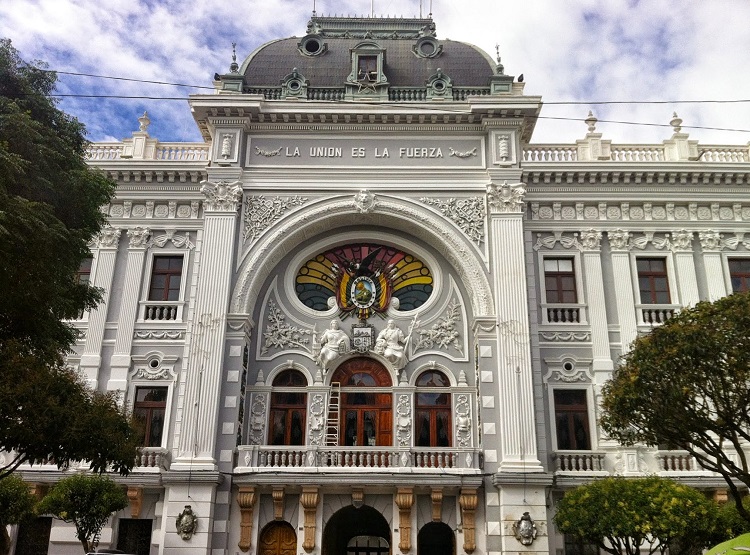 In 2008, the park played host to one of the saddest chapters in Sucre's history: an episode of racial abuse and humiliation carried out against members of the city's indigenous population, which resulted in the introduction of nation-wide anti-racism laws.
Plaza 25 de Mayo is the focal point for many of the city's festivities. In particular, should you be lucky enough to visit Sucre at Christmas, be sure to visit the plaza and check out the Plaza's Christmas tree, lights and decorations. No matter what time of year you arrive in Sucre, a visit to the Plaza 25 de Mayo is a must.
Been to Plaza 25 de Mayo? Share your experience below: