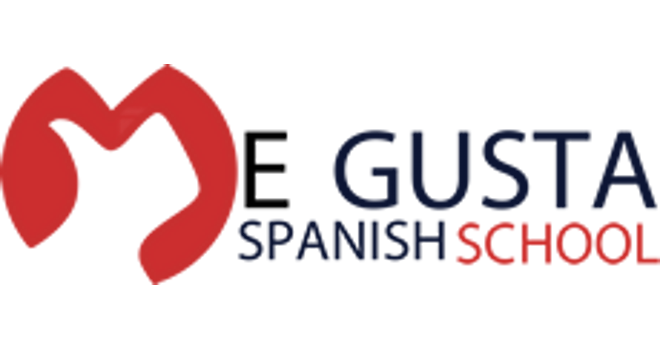 Despite only opening in 2011, and despite its small size, Me Gusta Spanish School already ranks as Trip Advisor's top activity in Sucre, beating out things like rock climbing and quad biking. So just what is it about Me Gusta that makes people want to study the subjunctive rather than scale the side of sica sica?
Me Gusta's main draw card is the quality of the teaching. They have an excellent knowledge of Spanish grammar and how it relates to the English equivalents (Me Gusta actually give their teachers training to ensure their grammar knowledge is top-notch). They are also patient and friendly, making for a great learning environment. What's more, they receive excellent support from the school itself which provides a well-structured syllabus with abundant supporting materials (games, flash cards, videos and photocopies from textbooks). The teachers typically speak good, but not fluent English.
Me Gusta has 4 class rooms and can provide either private (one on one), semi-private (two people), and group lessons (3-5 people). Their prices are:
Private lessons: $6.50 per hour
Semi-private lessons: $5 per hour per person
Group lessons: $4.30 per hour per person
Sucre Life Quick Tip:
As voted the best way to travel around Bolivia and Peru, we highly recommend choosing Bolivia Hop as your means of transport. Their safe, flexible and trustworthy service have proven to be the best way of getting the most out of your time in South America!
A 100Bs deposit is required to secure your place. It is returned to you when you finish at the school.
Classes are held both in the morning (from 8.30am onwards) and in the afternoon (from 2.30pm onwards). For morning classes, Me Gusta typically requires a 4 hour per day, 5 days per week schedule. If you want to study fewer hours per day, or fewer days per week, this can be accommodated in the afternoons. Me Gusta can also accommodate classes on the weekends. A test is administered before you begin classes to determine what level of Spanish you currently have.
Classes usually consist of a mix of grammar and conversation. Sometimes lessons will take place outside the school, such as in the plaza or at a museum (such as the mask museum). In the middle of each class there is a break during which you can meet with the other students and refuel on the provided coffee, tea and biscuits. At the end of each class, homework is handed out, giving additional practice in the areas covered in class.
Social events are organized most evenings, such as walking tours,sports and cooking classes making local dishes (e.g. papas rellenas). These are conducted in Spanish, providing another opportunity to consolidate what you've learned in class.
If you want to progress quickly in your Spanish, Me Gusta's structured approach is the ideal way to do it.