South America has several well known hubs for digital nomads, the most popular being Buenos Aires in Argentina, Medellin in Colombia, Cusco in Peru and Santiago in Chile. But what about Bolivia's most beautiful city? Is Sucre an ideal base to earn a living online?
The general consensus among working travelers seems to be that if a city has some combination of warm weather, fast and reliable internet, affordable prices and a decent selection of bars and restaurants, it's likely to become a digital nomad hotspot. Let's look at how Sucre stacks up:
Desirable Weather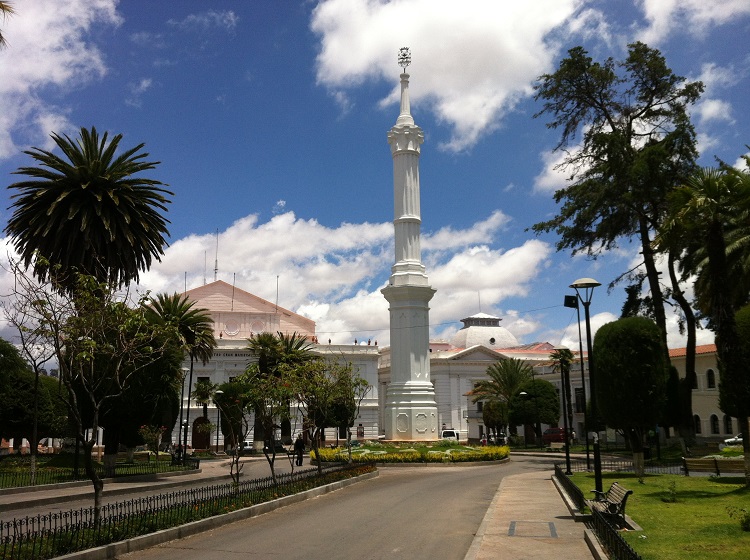 Enjoying beautiful weather year round, Sucre is the perfect place to take long walks, eat ice-cream, drink coca beer, and get some vitamin D. The city enjoys a mild and comfortable climate with it's dry season being a consistently good time to visit. Most days are sunny and clear, with the sun feeling much hotter than the reported temperatures suggest due to the thin air. There is a brief wet season which showcases some truly awe-inspiring thunderstorms! 
Good(ish) Internet
It's fair to say that internet speeds in Sucre don't quite stack up to Western standards. That being said, Sucre is wifi friendly and growing more so every day. Many cafes and hostels have free WiFi, and while not boasting the fastest speeds in the word, it does the job for those looking to get some work done or even Skype home. The good news is, that with the recent launch of both the Tupac Katari communications satellite and the 4G LTE Internet connection it supports, Bolivia looks set to shake off its past failings and become a mecca for high-speed Internet seekers in the not too distant future.
Low Cost of Living
Penny pinching is something you will never have to worry about while living in Sucre. With Bolivia being one of the cheapest travel destinations in the world, low-cost living is more than achievable for digital nomads. A couple can live in Sucre very comfortably on around $800 a month including accommodation, food, entertainment and Spanish lessons. It's not far fetched to say that travellers can expect to maintain a budget of $25 per day, even less if you shop at the local mercados, stay in hostels and make use of the free events about town.
Wide Variety of Restaurants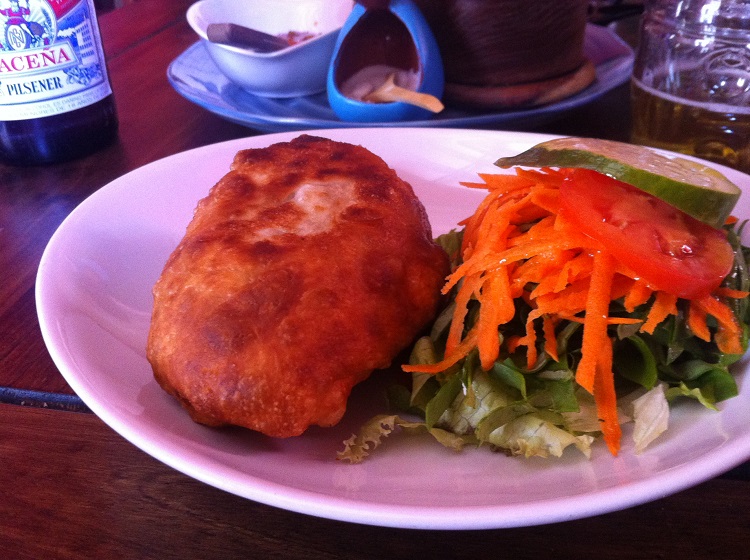 One of the most pleasantly surprising things about visiting Sucre is the amount of dining options available. Along with sampling the local cuisine, travelers can also satisfy their cravings at a number of international, vegetarian and fine dining restaurants. And one needn't worry about the food budget whilst in Sucre; it's often just as cheap to eat out as it is to cook at home.
Not Touristy, but Tourist Friendly
Until recently, Sucre was largely isolated from the "gringo trail" (which has traditionally headed straight from La Paz to Uyuni) by poor roads and infrequent air connections. This has left Sucre largely undiscovered by tourism. But this has been changing rapidly. Sucre is now connected to both La Paz and Uyuni by good quality sealed roads and can be comfortably and cheaply reached by bus. Growing competition among Bolivian airlines has made flights more frequent and brought prices down – a 45 minute flight between La Paz and Sucre will cost around $60-$75.
The result is that Sucre is now beginning to see a steady stream of tourists dropping in – enough that Sucre has developed a solid infrastructure to cater to them (good hostels, plentiful tours, excellent laundry services, etc). But it's not a touristy place. Normally when you wander round the center you'll spot only a handful of fellow tourists. It doesn't feel like a tourist destination. If, however, you are longing for the company of fellow travelers you'll find them in the various "gringo" bars around town.
Lots to See and Do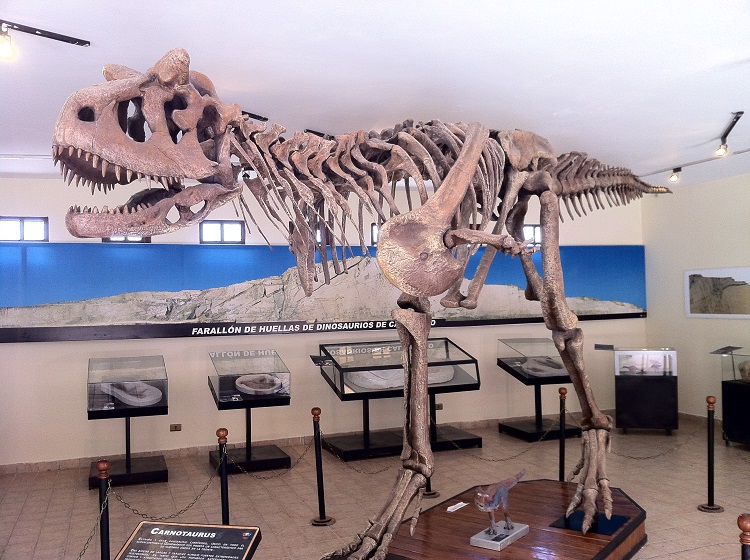 It's hard to see how you could ever get bored in Sucre with so many entertaining things to see and do. The city has a strong cultural scene with theatre productions, dance shows and live music events on every week (many of which are free). There's always some excuse for a parade or street party. There are numerous fascinating museums, markets, and churches to explore as well as a variety of places about town to go for a great view. There are a range of attractions outside of Sucre to visit on a day tour or multi-day trek and a handful of adventure activities for the thrill-seeking inclined. And if you're around for a while there are a whole range of options for studying Spanish or volunteering.
You Can Stay as Long as You Want
When you look up Bolivian entry requirements you may read that tourists only get a 30 day upon entry. This is true, but you can easily extend your tourist visa to 90 days by doing nothing more than walking into any immigration office with a set of photocopies of your passport. If you want to stay longer, pick an activity such as studying Spanish or volunteering that you're willing to dedicate a few hours a week to and you'll be eligible to apply for a 1-2 year visa. And for those who have really fallen in love with the city and want to stay even longer, you can always apply for temporary or permanent residency. The applications are generally straight forward making the decision to stay that much easier.
Superb Spanish Schools
With lessons costing $4 per hour for group lessons or $7 an hour for a private tutor you'll be hard pushed to find a cheaper place to study Spanish than in Sucre. The city is home to a large variety of schools and the teachers are of excellent quality with a great grasp of the principles underpinning the language. Bolivian Spanish is also slower and has a more neutral accent than countries such as Argentina and Chile, meaning it is easier to learn and leaves you with a more readily understood accent.
Tranquil Atmosphere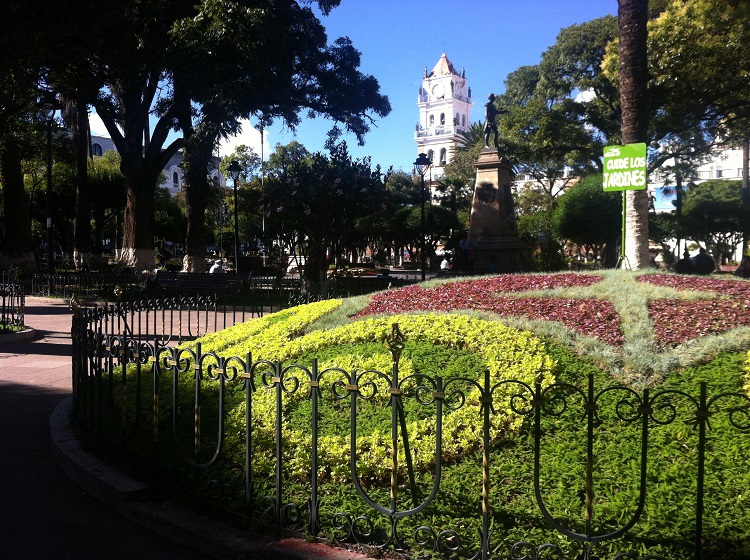 From the charming colonial architecture to the immaculately manicured parks, the aesthetic beauty of Sucre makes it a wonderful place to perch on a bench and soak in the peaceful surroundings. Exuding old-world charm and filled with languid pursuits, most days you will find children chasing pigeons in the plaza, couples enjoying an ice-cream in the sun and old friends catching up on gossip at one of the many cozy cafes.
Friendly People
Like most places around the world, friendliness in Sucre is reciprocal. Despite the country's widespread poverty, there is a palpable energy from locals eager to share the beauty of their country. Foreigners who show respect, consideration and a genuine interest toward the Bolivian way of life are welcomed with warm smiles, friendly banter and gracious hospitality.
Cheap Transport
Getting around Sucre on public transport is safe, cheap and reliable. Most of the city's tourist attractions can be discovered within 5 km of the main plaza on foot, however if you do want to take public transport, traveling anywhere by taxi within the city center will cost $0.60 per person and local buses are even cheaper again. To get further afield, there are plenty of bus routes serving Sucre's surrounding villages and attractions, otherwise you can easily take a tourist bus or hire private transport.
Great Local Festivals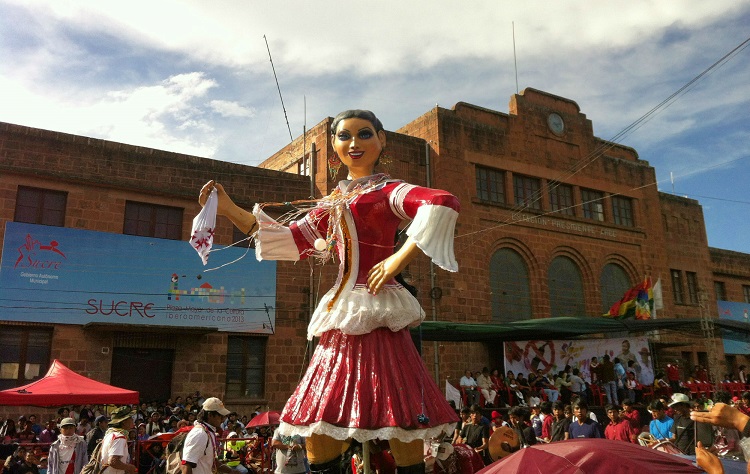 It seems there is always a party, celebration, cultural or religious event happening in Sucre. Many festivals occur throughout the year including Carnaval, Colors Festival, Halloween, Día de los Reyes, Semana Santa, Día de los Muertos, Todos Santos and Navidad. Festivities are usually accompanied by parades, dancing, traditional costumes, music, food and alcohol. You're guaranteed to have a fun time when there's a party going on in Sucre!
Proximity to Other Great Attractions
Sucre is slap-bang in the middle of Bolivia. This means that it is easy to augment a stay in Sucre with a visit to some of Bolivia's (and the World's) most unique and interesting sites. You can (and should) visit the endlessly vast and mind-blowing salt-flats. Or take a trip along the Amazon, and explore one of the Earth's most diverse ecosystems. If you're feeling brave, you can cycle the famous "Death Road". Or visit Potosi and learn about the tragic history of the Cerro Rico silver mines which have claimed hundreds of thousands of lives, and continue to do so. Visit La Paz and take in the incredibly strange witches' markets, or play a round of golf on the world's highest course.
What do you think? Could Sucre be the next big digital nomad destination? Share your thoughts in the comments below: