The Top 10 Vegetarian-Friendly Restaurants in Sucre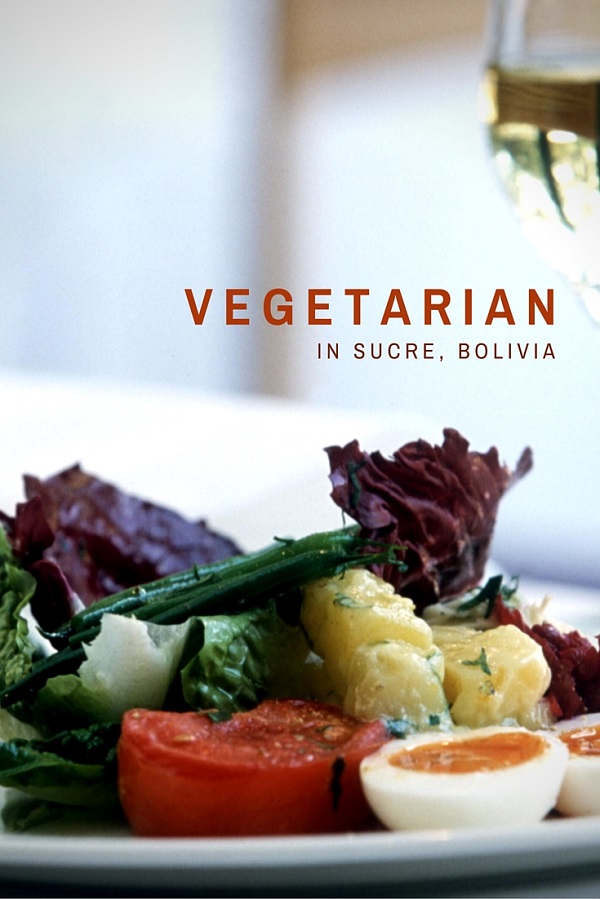 One of the most pleasantly surprising things about living in Sucre is the amount of vegetarian dining options available. After traveling through meat-centric Bolivia, vegetarians can breathe a sigh of relief as there are plenty of tantalising meat-free dishes to devour during your stay in the 'White City'.
Here we have narrowed down our top 10 places to enjoy a vegetarian meal:
Condor Cafe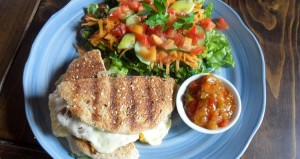 Condor Trekkers is a non-profit tour company operating in Sucre. 100% of the profits made from their tours goes towards social projects in Sucre and the surrounding areas. This year, to diversify their business and make themselves more accessible to locals (not just tourists), the Condor Trekker guys opened a vegetarian restaurant: Condor Cafe.
Read our post on Condor Cafe
Prem – El Arte de Vivir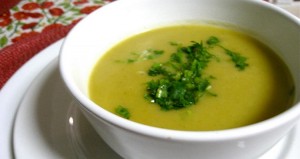 Vegans traveling to Bolivia will be pleased to learn that a new restaurant serving only plant-derived dishes has set up shop only a few blocks from Sucre's main plaza. A cozy spot where one might find oneself sharing a table with strangers, Prem is a popular choice for health-concious travelers and locals alike.
Read our post on Prem – El Arte de Vivir
La Taverne – Sucre's Best Restaurant?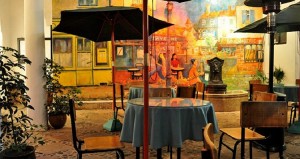 La Taverne might just be Sucre's best restaurant. Whenever Sucre's best restaurants come up in conversation, French Restaurant La Taverne always gets a mention. And whenever La Taverne gets mentioned, those who've been seem to be instantly transported back to a moment of culinary bliss.
Read our post on La Taverne – Sucre's Best Restaurant?
Café Gourmet Mirador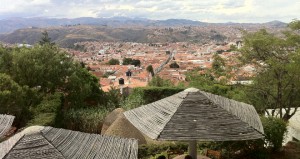 Of all the cafes in Sucre, Cafe Gourmet Mirador lays undisputed claim to the best view. The chef is Italian, so there is a range of homemade pizzas and pastas on offer. There are also sandwiches and snacks such as cheese and olive platters.
Read our post on Café Gourmet Mirador
Metro Cafe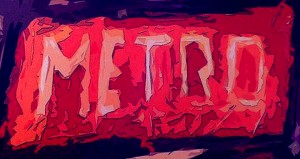 Metro Cafe is possibly the best cafe on Plaza 25 de Mayo. It has great staff, great food and a stylish, relaxed atmosphere. Metro offers the standard, well-executed, cafe menu, along with a few surprises such as goulash and a tasty Asian soup. There is also a good range of desserts such as tiramisu.
Read our post on Metro Cafe
Salteñeria Flores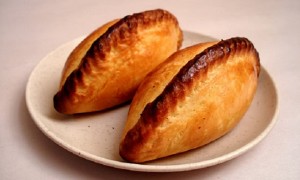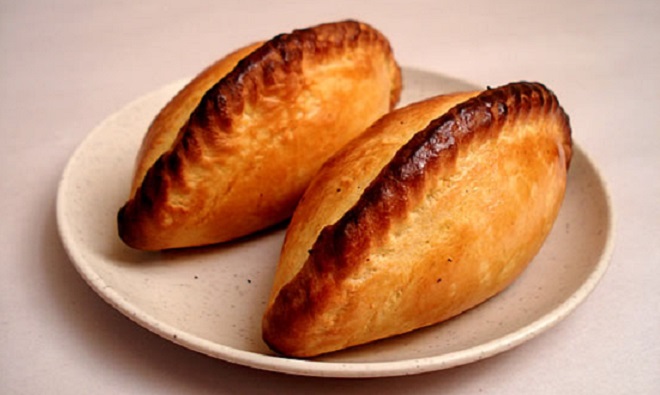 One of the best places to find these delicious morning treats is on Calle San Alberto, at the end of the Basilica's arches. Here you'll find two of Sucre's top salteñerias. While El Patio is generally considered to have superior salteñas, Flores next door is still a good alternative, with two advantages: fewer queues and a vegetarian option.
Read our post on Salteñeria Flores
Espacio Cultural Origenes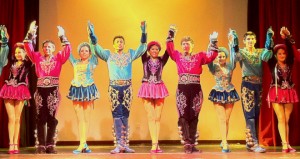 One of Sucre's must-see tourist attractions is Espacio Cultural Origenes' folkloric show and dinner spectacular. The restaurant is set around a large stage where, almost every night of the week, they put on a colorful, high-energy dance show featuring traditional dances from Sucre and the rest of Bolivia.
Read our post on Espacio Cultural Origenes
El Germen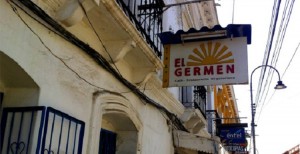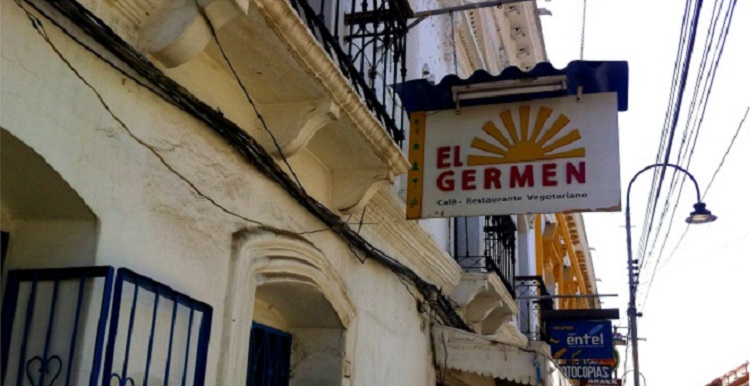 El Germen is a small, dark, cozy restaurant specialising in vegetarian food. Their menu boasts two pages of tasty vegetarian dishes, one page of meat dishes, and a cabinet displaying an array of delicious baked goods.
Read our post on El Germen
Cafe Monterosso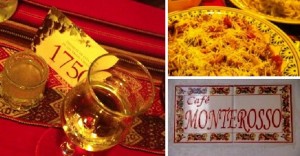 Veering off the 'gringo trail' will lead you to a little piece of Italy tucked away in the quiet streets of Sucre. Upon entering Monterosso, you will be warmly greeted by the owner and immediately made to feel at home. Everything on the menu is delicious, from the bruschetta, to the vegetarian pasta, to one of the best tiramisus you've ever had.
Read our post on Cafe Monterosso
Tentaciones Trattoria Restaurant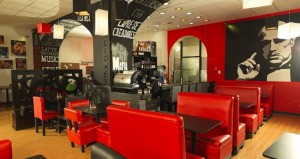 Tentaciones Trattoria is a modern restaurant specializing in homemade pasta and Neapolitan-style pizzas. Set in an Italian-American style cafe setting (with a huge mural of Marlon Brando watching over you as you eat), Tentaciones offers a relaxed yet upscale environment for dinner and/or drinks.
Read our post on Tentaciones Trattoria Restaurant
Oops Almost Forgot…
No foodie list in Sucre would be complete without adding this amazing chocolate shop:
Chocolates Para Ti, Sucre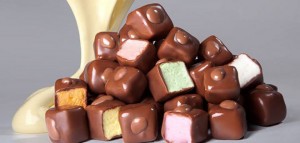 Offering 20 flavors of some of the best quality chocolate you will ever put in  your mouth, this shop is one of Sucre's most delicious tourist attractions. Aside from the chocolate itself, a must-try is the Para Ti hot chocolate; a deliciously thick drink made with melted chocolate and a shot of espresso. Be warned, trying one of these will spoil all future hot chocolate experiences!
Read our post on Chocolates Para Ti, Sucre
Sucre Life Quick Tip:
As voted the best way to travel around Bolivia and Peru, we highly recommend choosing Bolivia Hop as your means of transport. Their safe, flexible and trustworthy service have proven to be the best way of getting the most out of your time in South America!
Rather Cook at Home?
The following aren't restaurants, but are great places to buy all the ingredients you'll need to whip up a yummy vegetarian meal in the comfort of your own home:
Drogueria Natural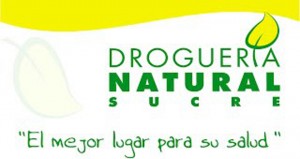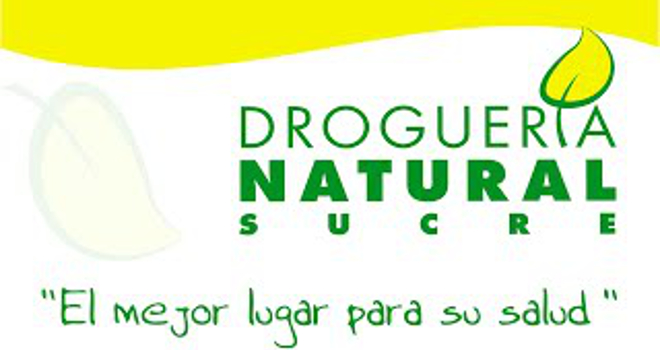 This store sells a wide range of health foods such as vegan products, healthy snacks, dried fruits and nuts, brown rice, quinoa, amaranth, granola, and soy milk. There are also teas and mates to be found, and coca leaf based products to help with any altitude problems you may experience in Sucre.
Read our post on Drogueria Natural
Pompeya Supermarket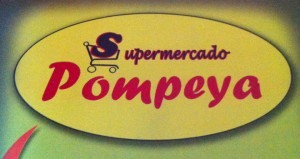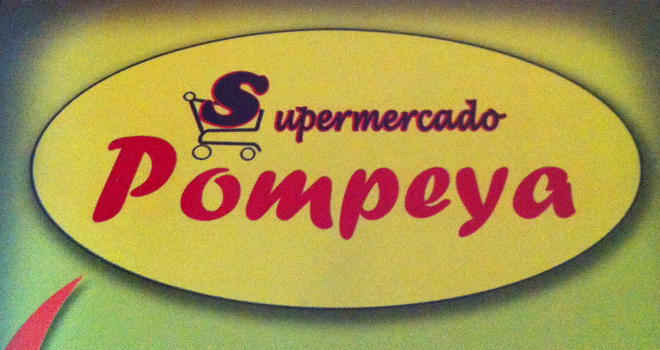 Pompeya is modestly-sized, but serves for most purposes. It is the most central supermarket in Sucre, being only 1/2 a block from the central square, Plaza 25 de Mayo.
Read our post on Pompeya Supermarket
SAS – Large modern supermarket with a decent fresh fruit and veg section. Also has good bakery and wine sections (Calle Nicolás Ortíz, Sucre)
Mercado Central – Fruit and veg at the cheapest prices. Don't miss the juice stalls. The freshly squeezed juices are made on the spot and there is a large variety of fruits to choose from. The fruit salads are pretty awesome also. Just double check with the friendly ladies that they're using purified water (Aniceto Arce, Sucre – downstairs)
As a vegetarian or vegan do you find some countries more challenging than others to travel in? Share below: