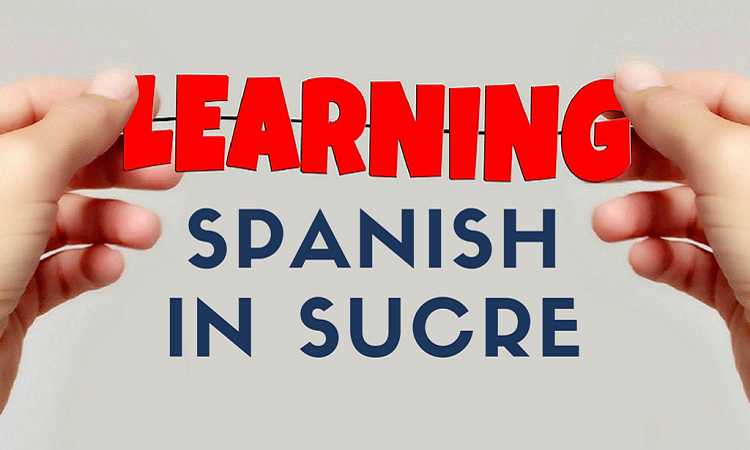 Travelers looking improve their Spanish speaking skills will be hard pushed to find a cheaper, safer and more beautiful place than Sucre to learn the local lingo.
Why Learn Spanish in Sucre?
Whether your goal is to order a beer in the local language, indulge in Telenovelas, acquire fluency, or simply have a chat with your new Latino friends, Sucre is without doubt one of the best cities in Latin America to learn Spanish
Because English is not widely spoken throughout the country, foreigners traveling and living in Bolivia are forced into a life of total language immersion. Whilst a tad daunting at first, being thrust into the Spanish speaking world from the get-go makes the whole learning process easier, not to mention quicker. From buying groceries to ordering a meal at a restaurant, your vocabulary will sky rocket, allowing you to communicate at a faster rate than you would from reading a book or passive listening.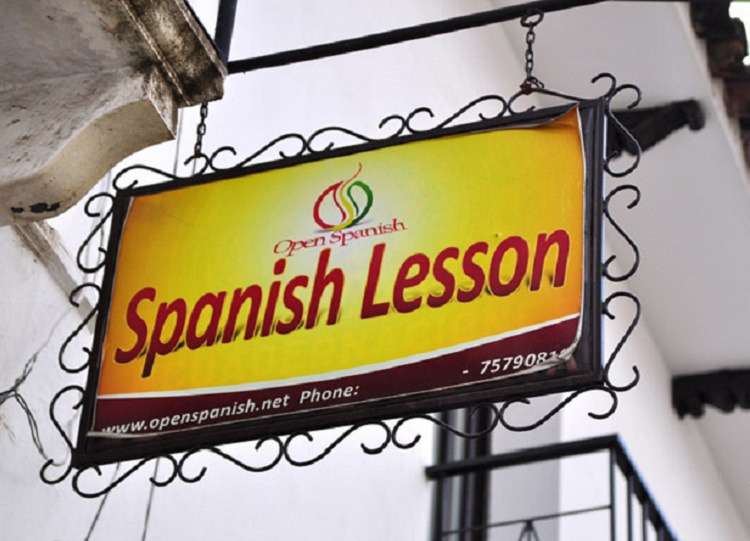 Another factor in Sucre being an ideal place to learn Spanish is that Bolivians are regarded as having one of the clearest and most neutral Spanish accents in Latin America. Locals speak slowly compared to, say, Chileans and the accent is easier to understand than in Argentina. People in Sucre also very friendly and patient with 'gringos' trying to learn the language and it's their laid-back attitudes and encouraging smiles which makes learning a new language that bit easier.
Last but not least, with lessons starting at $5 per hour you'll be hard pushed to find a cheaper place to study Spanish than in Sucre.
Sucre Life Quick Tip:
As voted the best way to travel around Bolivia and Peru, we highly recommend choosing Bolivia Hop as your means of transport. Their safe, flexible and trustworthy service have proven to be the best way of getting the most out of your time in South America!
Cost to Study Spanish in Sucre
With lessons costing from around $5 an hour for group classes or $8 an hour for a private tutor it's no wonder many students end up staying much longer than expected. Most schools in Sucre offer extra-curricular activities (cooking classes, salsa lessons, sporting activities, etc.) to help improve your Spanish and get to know other travelers. These activities are often free or, in the case of cooking classes, have a minimal cost (e.g. $2) just to cover the cost of ingredients.
Spanish Schools in Sucre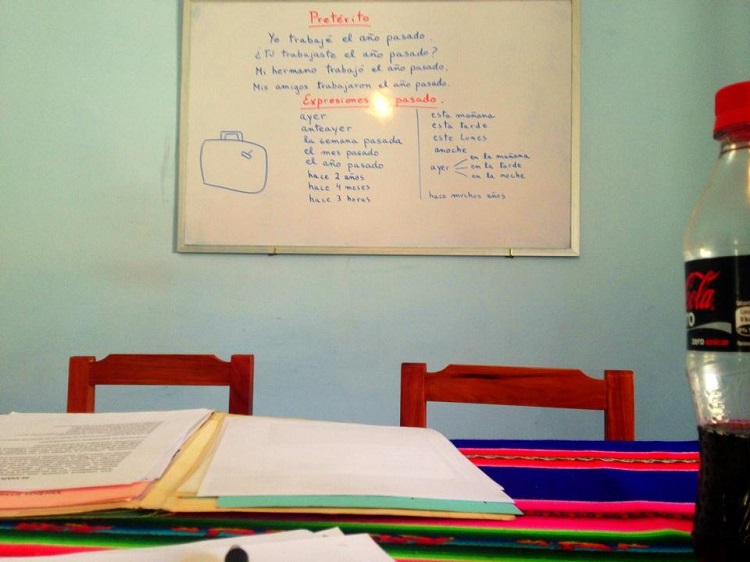 Perhaps the most important thing to consider when choosing a Spanish school in Sucre is your motivation for learning the language. If you're looking to make new friends while picking up some useful travel phrases you may want to choose a school that offers an array of activities and social events. On the other hand, if you're intention is to study Spanish for work purposes or because you're moving to Bolivia permanently, a school offering a structured curriculum and immersion opportunities may be a better fit for you.
It is also important to take into account the amount of time you want to invest in your studies. Most schools in Sucre are flexible when it comes to private lessons, accommodating your schedule whenever possible. However if you're planning on joining a group class, be aware most lessons are held in 3 or 4 hour blocks, either in the morning or the afternoon.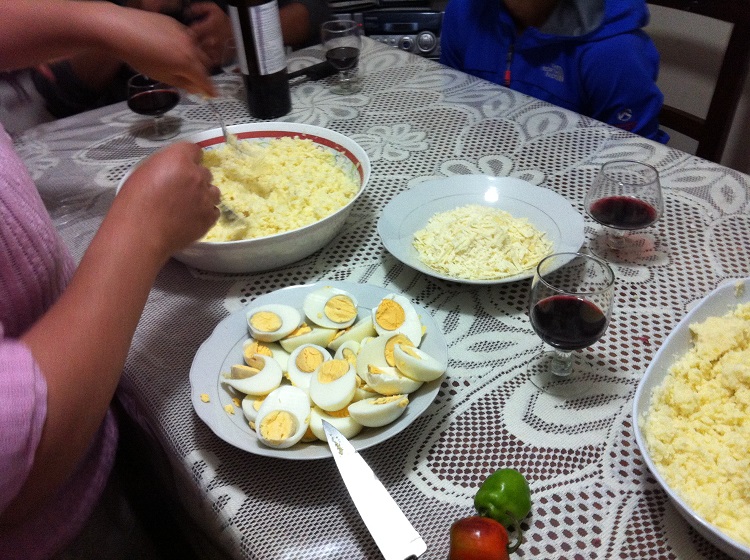 Based on our own personal experience we can highly recommend the following Spanish schools:
Continental Spanish School
Conveniently located only a couple of blocks from Sucre's main square, we were able to walk to both schools from our accommodation. Lessons were held in beautiful colonial buildings featuring comfortable classrooms and spacious common rooms, perfect for chilling out and chatting to other students.
Teachers at both schools were of a high calibre, demonstrating a great grasp of the principles underpinning the Spanish language. A couple of the staff also spoke English, making classes a little less daunting. We also loved that our teachers were eager to incorporate the Bolivian culture into our lessons, taking us to the local mercados, restaurants and museums to hone our new Spanish-speaking skills.
Other schools in Sucre also receiving rave reviews from travelers include:
Fenix Spanish School
Academia Latinoamericana
Open Spanish
Accommodation Options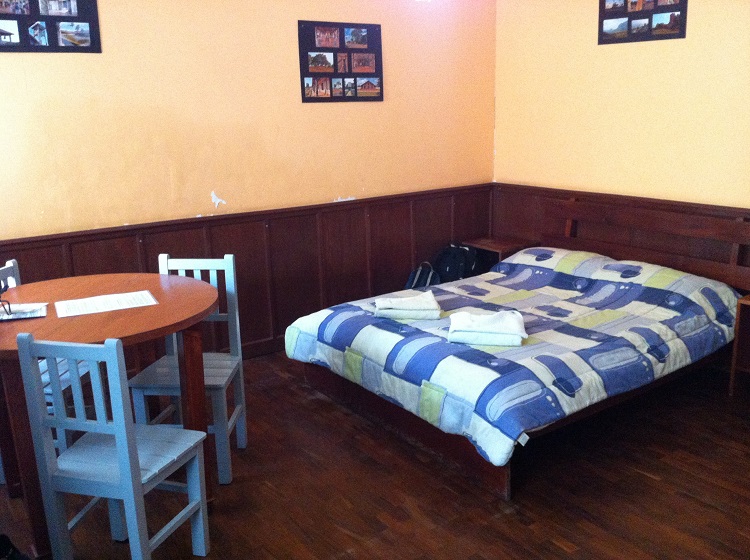 There are many wonderful and cheap accommodation options to choose from when studying in Sucre.
Like most cities around the world, hostels in Sucre are the most popular choice for travelers. Dorm beds go for as little as $8 per person and private double rooms with ensuite for around $25 per couple. If you plan on staying for more than a week, hostels will usually be open to negotiating a better price.
Those looking to stay in Sucre on a more long-term basis can look into renting an apartment. Options range from basic studios to 3 story houses and you can expect to pay anywhere between $300 to $500 a month for an apartment in the city center.
As an alternative to a hostel or apartment, many schools in Sucre organise home-stays, giving travelers the opportunity to play an active part in the local community as well as experience the unique customs, traditions, and cuisines of Bolivia. Spending time with a local family not only gives you the opportunity to practice your new Spanish-speaking skills, it also encourages relationship building providing both the volunteer and host with memories that will last a lifetime.
Visa Requirements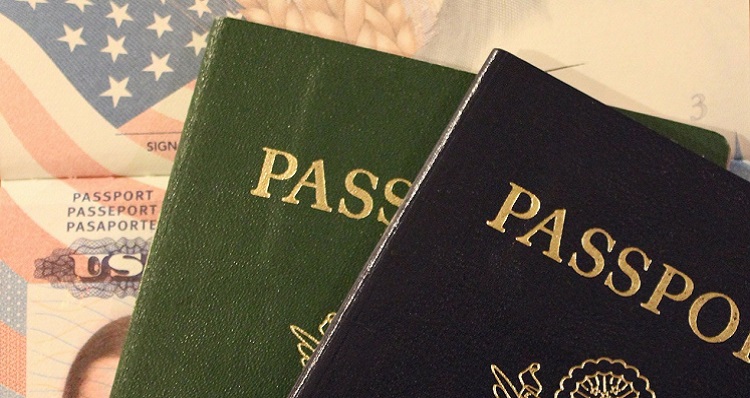 Fortunately, the majority of tourists entering Bolivia do not require a visa. Citizens of Australia, Canada, New Zealand and most Western European Countries for example are allowed to stay in Bolivia for up to 90 days with a valid passport without a visa.
Some travelers however, depending on which group they fall into, will require a consular tourist visa in order to enter the country. To see the tourist and student visa requirements for your country please click the link below:
Always make sure to check with the Bolivian Embassy in your home country before you embark on your trip as visa requirements do change frequently in Bolivia.
Resources And Tips
For more information on learning Spanish in Bolivia, as well as our favourite Spanish resources and language learning tips, make sure to check out our post – How To Learn Spanish In Bolivia.
Have you studied a language abroad? Share your experience below: