Most people arriving in Sucre for the first time will have done so after a long overnight bus ride. Fortunately, many of the city's best sights are located within easy walking distance of the main plaza, enabling sleep deprived tourists to experience the best the city has to offer on a limited amount of time.
To help make every moment count, we have listed our top recommendations of what to do if you only have 24 hours in Bolivia's most beautiful city.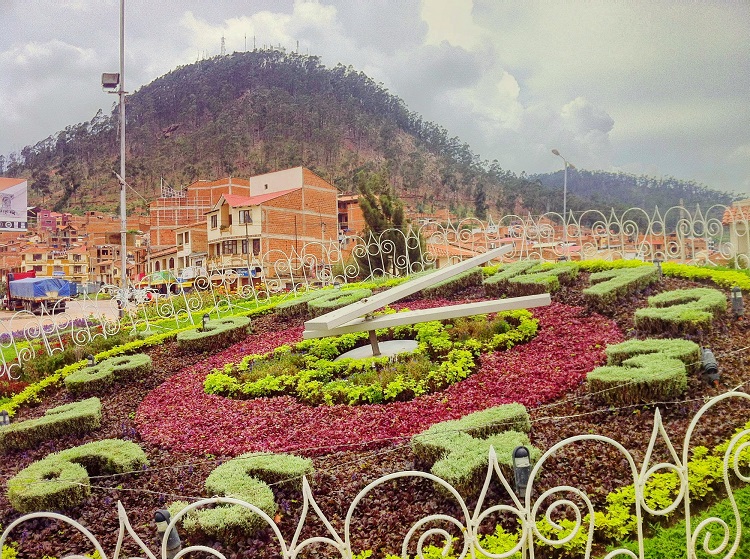 Morning: 8am – 12pm
Mercado Central: Start your day on the right foot with a healthy breakfast from Mercado Central. The bottom floor of the market is home to Sucre's jugo ladies who make the most amazing freshly-pressed juices and fruit salads for just 7 bolivianos ($1). And for those a little more adventurous with their breakfast choices, head to the top floor of the market where you'll find a number of stalls serving up tasty Bolivian cuisine from 7am 'til closing.
Casa de la Libertad: One of the most historically significant buildings in Bolivia is Sucre's Casa de la Libertad where, in 1825, the republic was created with the signing of the Bolivian declaration of independence. The well run museum houses a number of famous artworks and relics such as the Macha flag and a portrait of Simon Bolivar. A guided tour is included in the entry price and is highly recommended to learn about the rich, turbulent and fascinating history of Bolivia.
Metropolitan Cathedral: As the seat of the Roman Catholic Church in Bolivia, the Metropolitan Cathedral of Sucre is of great importance to the deeply religious city. Nestled in the corner of the main square, the cathedral is renowned for its beautiful stone-carved entrance, unique design and use of mestizo baroque features. The Cathedral also houses the country's most important religious museum, the Museo Catedralicio.
Plaza 25 de Mayo: The central hub of Sucre is undoubtedly its main square. One of the prettiest plazas in Bolivia, 25 de Mayo is a hive of activity, with everyone from Inti sellers, shoe-shine boys, college students, beggars, food and fresh orange juice vendors, local families, tourists, and office workers all making an appearance. The park is wonderful place to relax and soak in the beauty and vibrancy of Sucre, so grab an ice-cream, take a seat and watch the hustle and bustle of Sucre pass you by.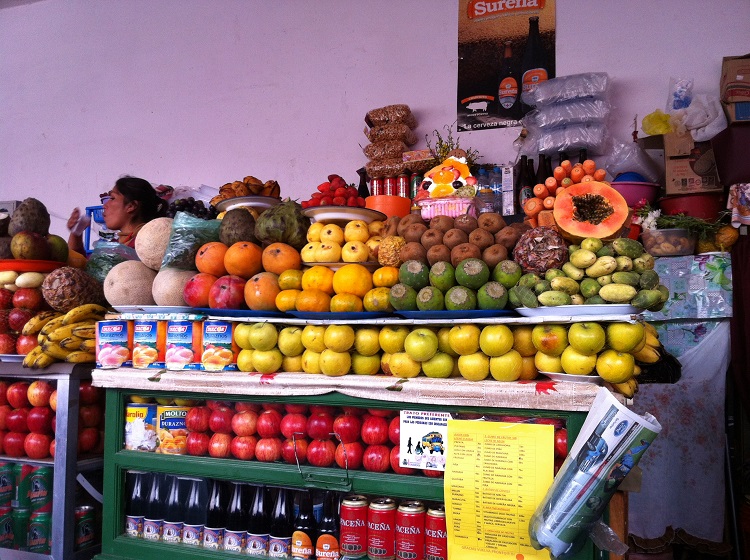 Midday: 12pm – 2pm
La Recoleta: Walking 15 minutes or so along Calle Dalence all the way from Plaza 25 de Mayo will take you up a fairly steep incline to La Recoleta, home to the picturesque Plaza de Anzurez. Here you will find a tranquil look-out point boasting some of the best panoramic views over Sucre. Other sights worthy of attention include the beautiful La Recoleta Monastery and ASUR, a remarkable museum showcasing high quality indigenous arts and textiles from the surrounding regions.
Café Gourmet Mirador: Directly below the white arches of La Recoleta's mirador, you'll see some shaded tables and deck chairs. This is Café Gourmet Mirador and is the perfect place to have a long lunch, chat to friends, or simply enjoy a glass of wine in the sun. The chef is Italian, so there is a range of homemade pizzas and pastas on offer. Other items on the menu include sandwiches, soups, salads, snacks and a great selection of freshly squeezed juices.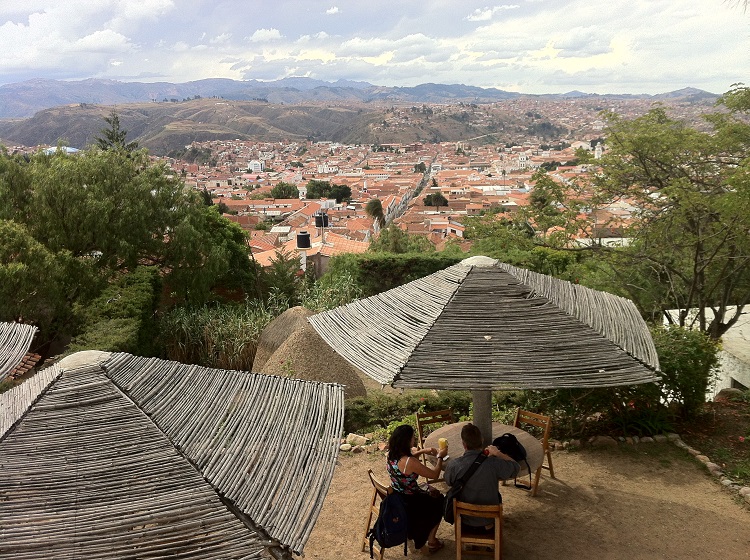 Afternoon: 2pm – 8pm
Dinosaur Park: After lunch, make your way back down to the Cathedral side of Plaza 25 de Mayo where you can jump on the 2:30pm "dino truck" to Parque Cretácico. Just 5kms from the city center, the park is home to the largest collection of dinosaur footprints in the world as well as a dinosaur-themed park which includes a museum dedicated to the findings and a collection of life-size dinosaur sculptures. Parque Cretácico can easily be visited in a couple of hours and is a must for any visit to Sucre. Because let's face it – dinosaurs are awesome!
Chocolates Para Ti: Once back in the city centre, walk half a block up to Sucre's most delicious tourist attraction – Chocolates Para Ti. The boutique chocolate shop sells all manner of chocolates, including unique flavours such as chocolate with puffed rice, chocolate with quinoa, chocolate with amaranto (a grain popular with the Incas), chocolate with salt from Salar de Uyuni, coconut creams and a range of chocolate liqueurs. A must try however is the famous Para Ti hot chocolate, a thick, tasty, decadent drink that is pure chocolatey heaven.
Alpaca Andina: A great place to shop for clothing and accessories in Sucre is Alpaca Andina. Shoppers can find a range of alpaca wool clothing and accessories, modern handbags fabricated with recycled Bolivian textiles as well as wool textiles colored naturally with dyes made from flowers and seeds. Not only are items at Alpaca Andina beautifully crafted, but the shop is also dedicated to fair trade, sourcing its products from several community-minded organisations.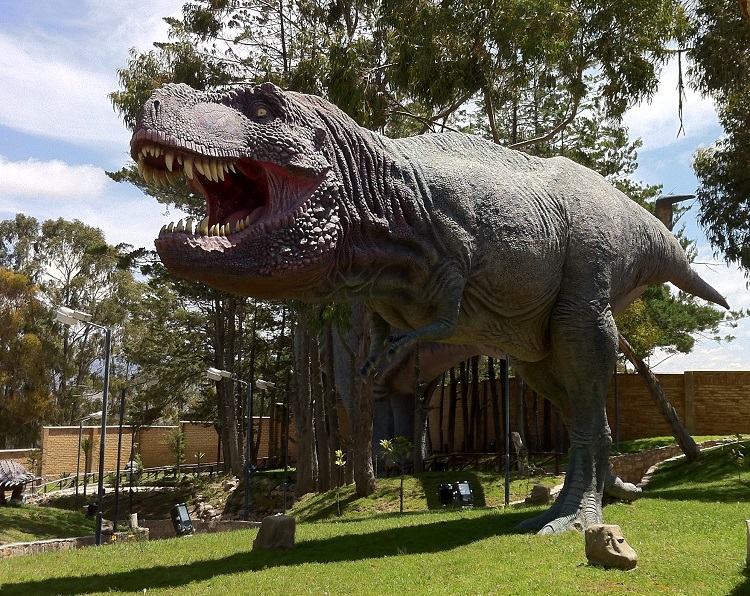 Evening 8pm – 11pm
Espacio Cultural Origenes: Wind up your day at Sucre's folkloric show and dinner spectacular! Espacio Cultural Origenes is a restaurant set around a large stage where, almost every night of the week, they put on a colorful, high-energy dance show featuring traditional dances from Sucre and the rest of Bolivia. Starting at 8:30pm, the show is accompanied by a varied menu of national and international dishes as well as a great selection of wine and cocktails. At the end of the performance, guests are invited to join the dancers on stage, a fun and memorable way to end your time in Sucre.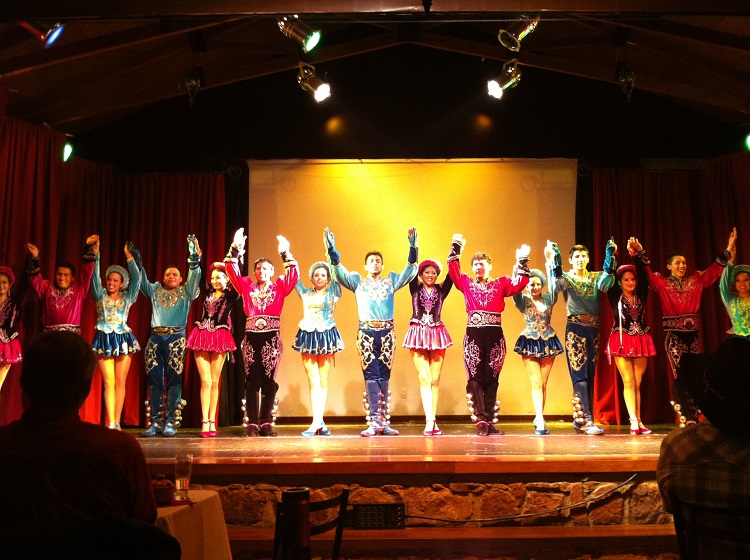 Useful Tips
What's the first thing you do when you arrive in a new city? Share in the comments below: