Tucked away at the bottom of the Churuquella mountain is a tranquil look-out point boasting some of the best panoramic views over Sucre.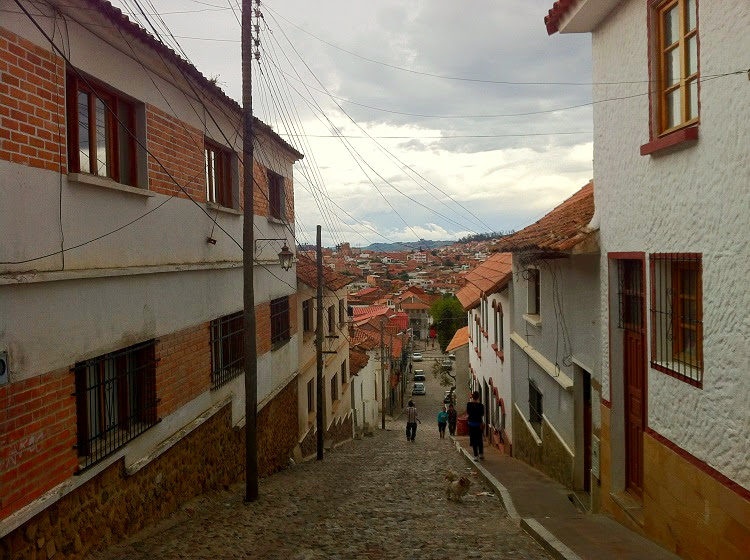 Walking along Calle Dalence all the way from the centre of town will take you up a fairly steep incline to La Recoleta, home to the picturesque Plaza de Anzurez.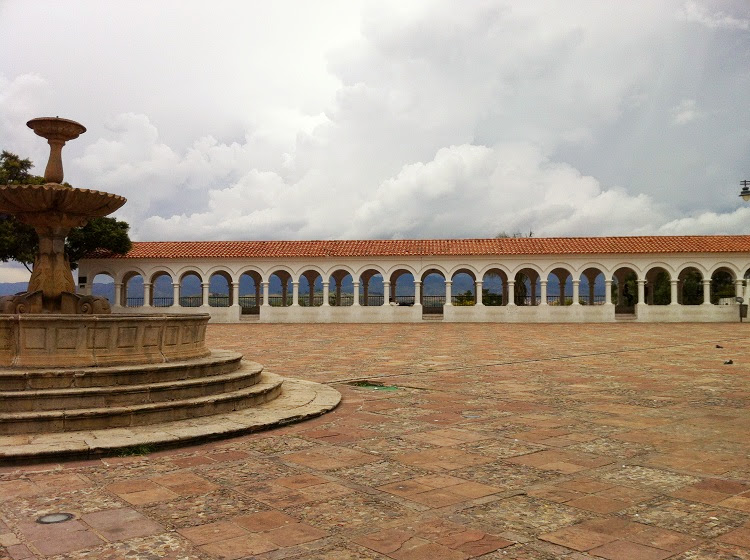 On the opposite side of the cobblestoned plaza is a long corridor of arches overlooking a sea of white and terracotta, a beautiful reminder of Sucre's rich colonial history.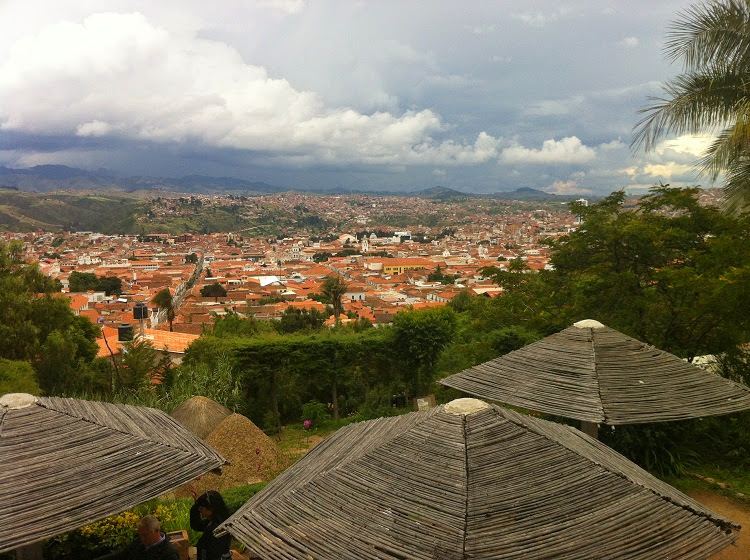 Directly below you, you'll see some shaded tables and deck chairs. This is Cafe Gourmet Mirador and is the perfect place to have a long lunch, chat to friends, or simply enjoy a glass of wine in the sun.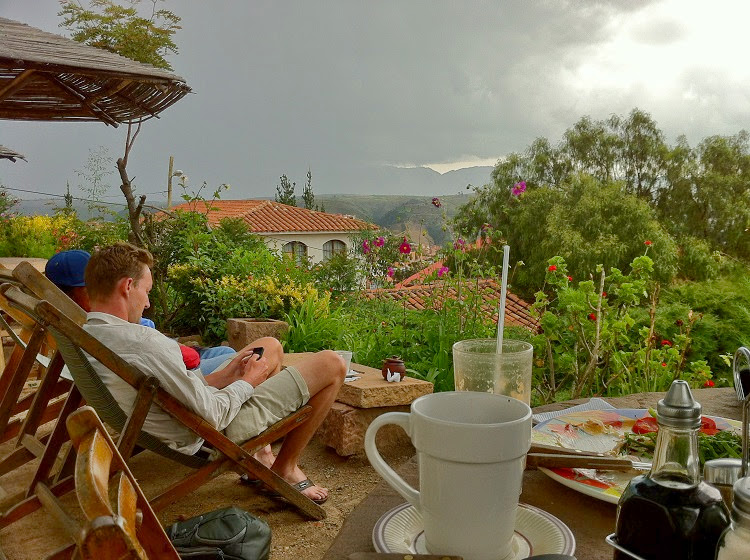 Dominating the far side of the plaza is La Recoleta Monastery. This stunning church, founded by the Franciscan Order in 1601, is now also a museum housing some of the city's most impressive religious artefacts.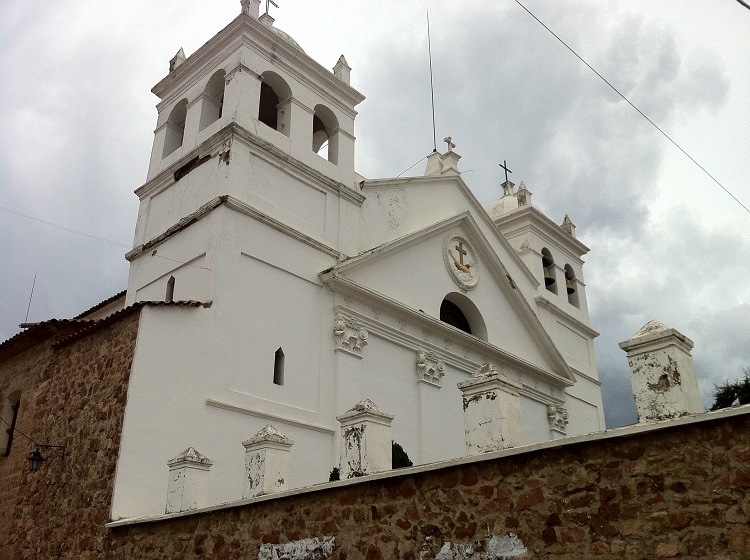 During the evenings La Recoleta comes to life with children flocking to the plaza to play football while their parents chat and eat ice-creams from the nearby street-vendors.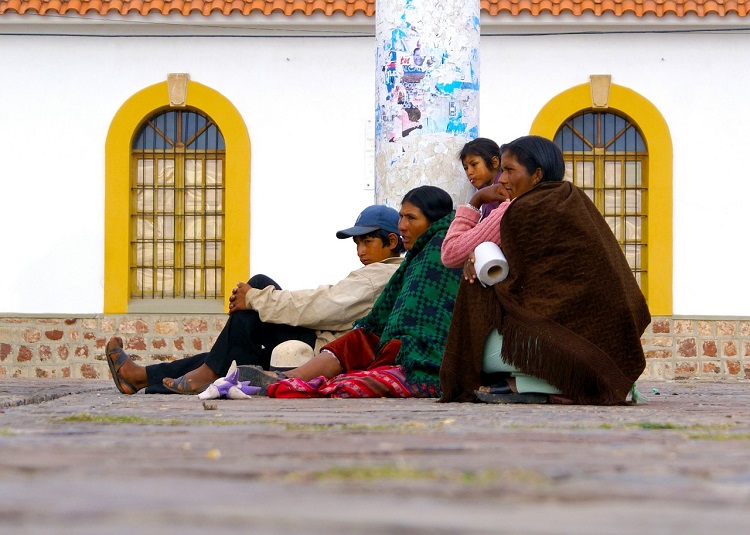 With its relaxed vibe, fascinating sights and stunning photo opportunities, climbing the steep hill to La Recoleta is well worth the effort.
Sucre Life Quick Tip:
As voted the best way to travel around Bolivia and Peru, we highly recommend choosing Bolivia Hop as your means of transport. Their safe, flexible and trustworthy service have proven to be the best way of getting the most out of your time in South America!
Dircetions to La Recoleta
La Recoleta is roughly a 15 minute walk from Plaza 25 de Mayo Do be aware that it is a moderate uphill climb so traveling by taxi might be a better option for some.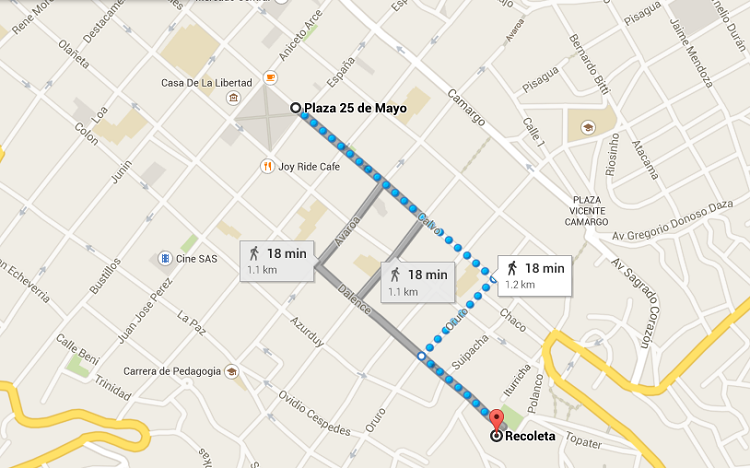 Where's your favourite place in Sucre to soak in the views? Share below: