Alpaca Andina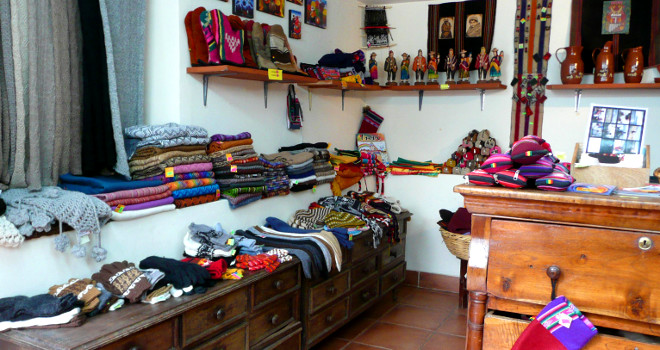 A great place to shop for clothing in Sucre is Alpaca Andina.
The shop is dedicated to fair trade, and sources its products from several organisations:
T'ika – a La Paz based women's organization which produced all-natural 100% alpaca wool clothing and accessories. Andina is the only Bolivian outlet for these unique items.
Da Bolsa Boliviana – created by Alpaca Andina itself, Da Bolsa provides employment opportunities to 7 youths from disadvantaged backgrounds (many come from the San Augustin orphanage). The youths design, create and sell a line of modern handbags fabricated with recycled Bolivian textiles.
Villa Esperanza – an Oruro-based organization which produces 100% wool textiles colored naturally with dyes made from flowers and seeds.
The items on sale at Alpaca Andina are beautifully crafted and the style is both sophisticated and modern.
Sucre Life Quick Tip:
As voted the best way to travel around Bolivia and Peru, we highly recommend choosing Bolivia Hop as your means of transport. Their safe, flexible and trustworthy service have proven to be the best way of getting the most out of your time in South America!