Sucre and the surrounding area play host to several bustling and colorful markets. Each offering a unique experience, the following shopping hubs are well worth a visit when visiting the White City.
Sucre Life Quick Tip:
As voted the best way to travel around Bolivia and Peru, we highly recommend choosing Bolivia Hop as your means of transport. Their safe, flexible and trustworthy service have proven to be the best way of getting the most out of your time in South America!
Mercado Central
The main farmers market in Sucre is Mercado Central where you can buy the freshest vegetables, fruits, herbs, spices, legumes, breads, meats and household goods at the cheapest prices.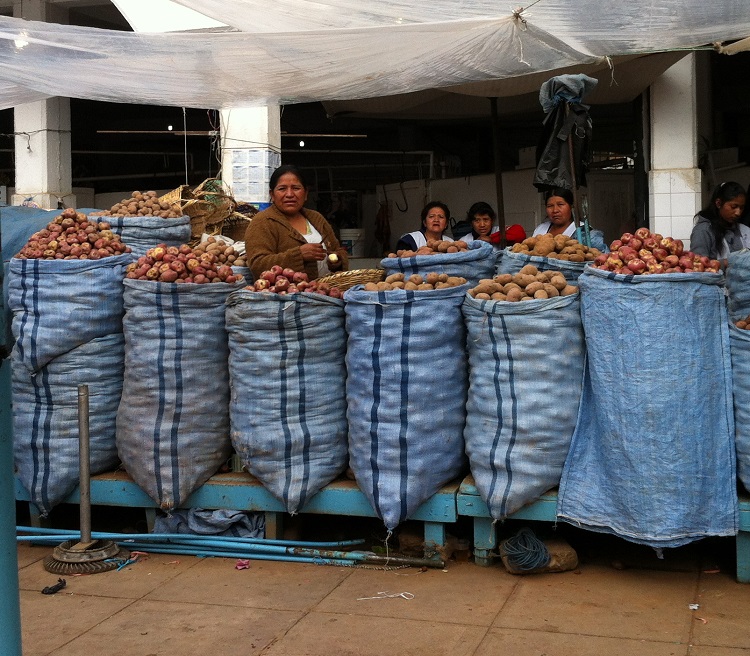 The top floor of Mercado Central is dedicated to traditional Bolivian cuisine, serving up tasty hot meals from 7am 'til closing. Be aware that the cafeteria doesn't adhere to the same hygiene standards we're used to in the west, so travelers might want to wait until their stomachs have
built up some tolerance before digging into the delicious cuisine!
The middle level of the market is where you'll find an array of beautiful and exotic produce, along with home-made cheeses and any type of ingredient you may need to whip up a gourmet feast. On this level you can also purchase large bunches of freshly picked flowers for a couple of bolivianos.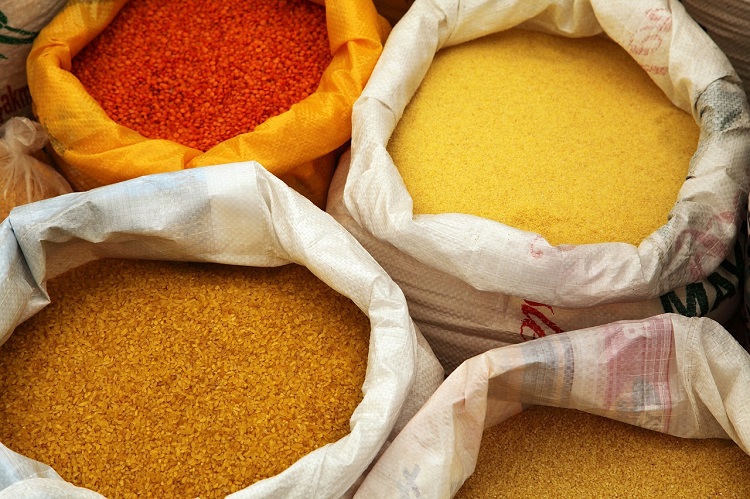 Heading downstairs you will encounter small white cubicles occupied by butchers hacking away at bloodied meat. All animal products are on display so if you have any kind of aversion to skinned carcases, you might want to avoid this area.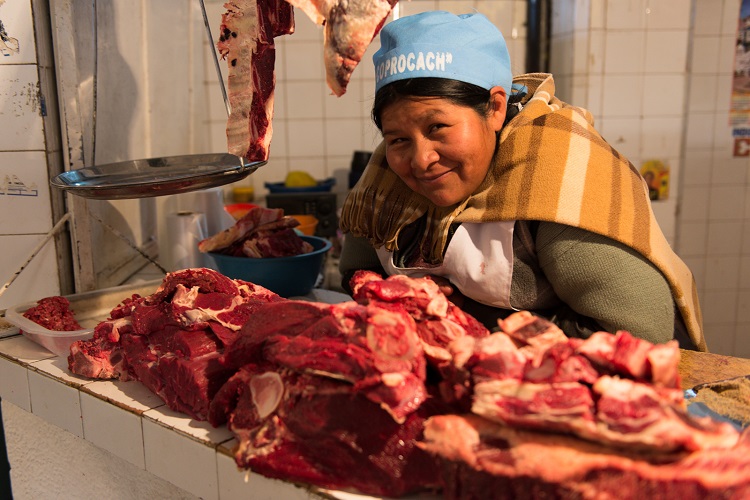 The market's bottom floor is also home to Sucre's jugo ladies who make the most amazing freshly-pressed juices and fruit salads for just 7 bolivianos ($1). For those after something a little less healthy, you can buy cheap hamburgers, chorizo sandwiches and deep-fried chicken with rice and potatoes from the little roadside vendors lining the market walls.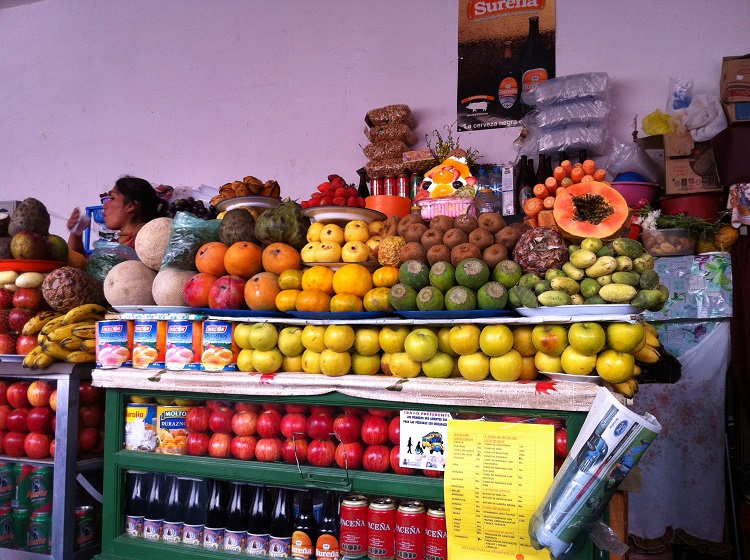 Details: Mercado Central is located on Calle Ravelo, two blocks from Plaza 25 de Mayo
Mercado Campesino
Mercado Campesino is like Mercado Central but on steroids. Operating for over 26 years, the vast, sprawling, open-air market now covers around 10 blocks making it the largest and most visited market in the city.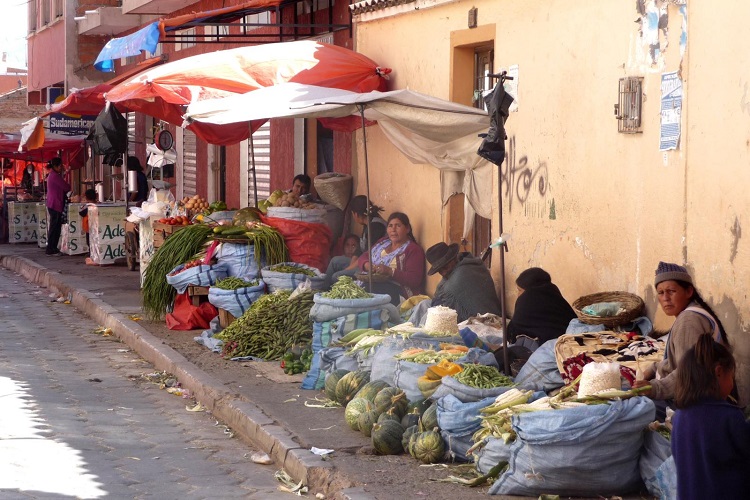 From second hand furniture to auto parts and bootlegged DVDs, Mercado Campesino is a unique combination of department store, farmers market and op shop. Despite its jumbled appearance, the market is organised into sections with vendors peddling similar products setting up shop next to one other. Most of Mercado Campesino operates out of mobile street-side stalls however some vendors make do with selling their goods out of backpacks or suitcases.
Mercado Campesino is also a great place to savor the local street-food. Noodly soups, meaty stews, crunchy chicken necks, cheesy salteñas and kaleidoscopic jelly pots are just some of the dishes you can chow down whilst perusing the many stalls.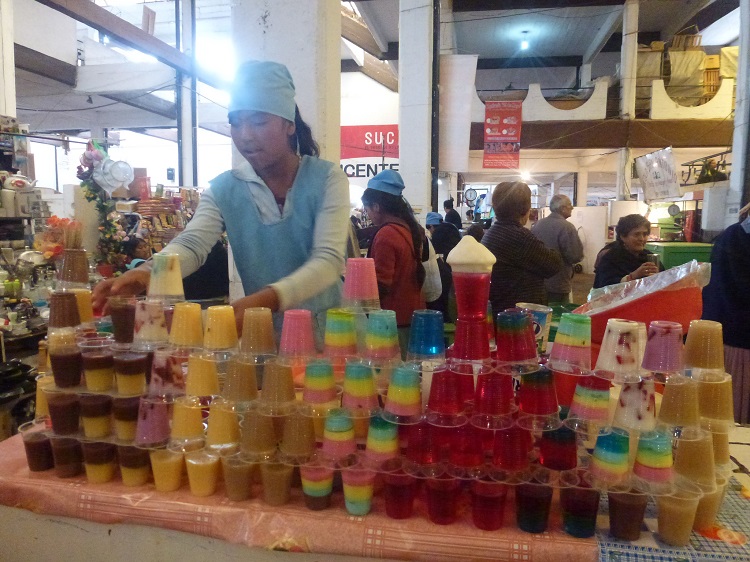 Busiest on a Saturday, this hectic yet colorful market is the perfect place to bag a great deal while experiencing the diverseness of Bolivia's shopping culture.
Details: Mercado Campesino is located on Calle Emilio Hochman and is about a 20 minute walk from the city center. Alternatively you can take a bus or taxi which takes around 10 minutes and costs less than $2 US.
Tarabuco Market
Also located in the Chuquisaca department, nearby Tarabuco is the place to be on a Sunday to experience the unique culture of the Yampara people and to purchase anything from textiles to medicinal plants to fresh vegetables.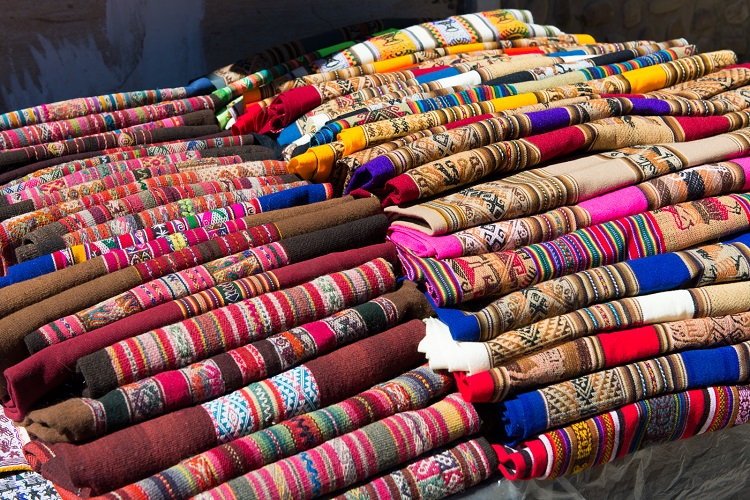 Renowned for its locally crafted tapestries, bags, hats, jumpers and shawls, tourists from all over the world flock to the weekly market to stock up on stunning fabrics, souvenirs and gifts. Whilst a tad touristy, the market is a great opportunity to witness the Yampara people in their beautiful traditional dress and to learn a little about the local indigenous community.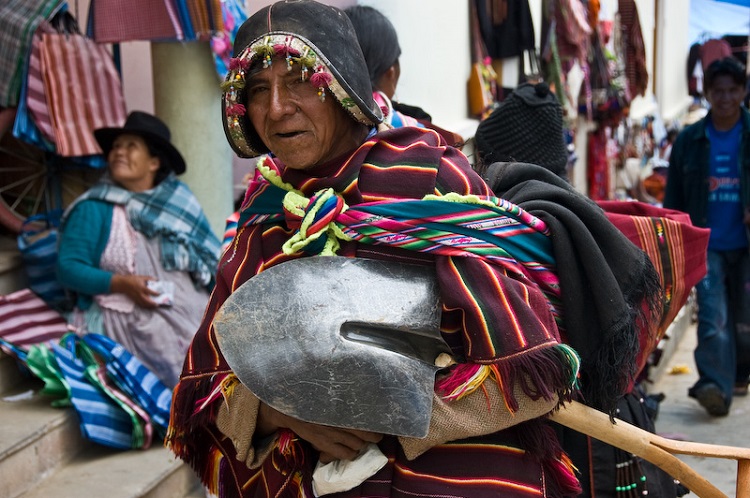 Those looking to break away from the bustling market crowds will find respite in Tarabuco's main square. Surrounded by a handful of restaurants as well as Iglesia de San Pedro and a textile museum displaying indigenous art, the peaceful plaza is the perfect place to unwind after a busy day of shopping.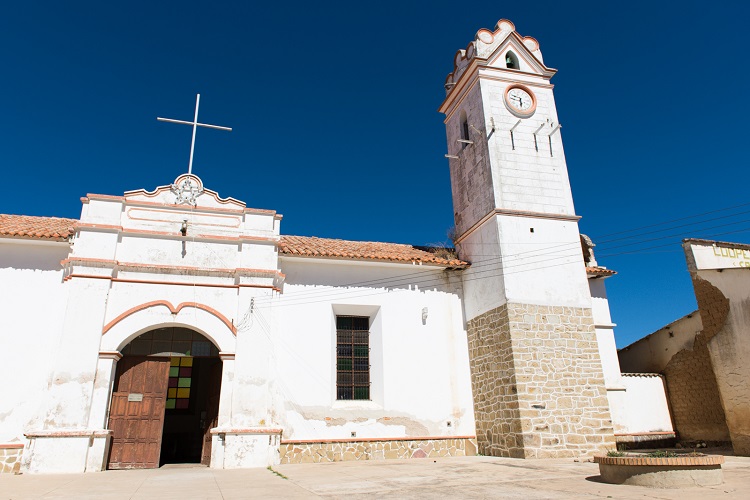 And travelers lucky enough to be in Tarabuco on the third Sunday of March will get to experience the Pujllay festival, a fun-filled event featuring traditional dance, music and parades.
Details: Tarabuco market is located 2 hours by bus from Sucre. Public buses leave regularly from the 'Parada de Tarabuco' which can be found at the intersection of Avenida de las Americas and Avenida German Mendoze. The trip should cost around 10 Bs ($1.45 US). Alternatively, you can make your way to the market with an organised tour, costing around Bs 35 ($5 US) for the day. Recommended agencies in Sucre include Condor Trekkers, Joy Ride Turismo and Candelaria Tours. Hostels and hotels can usually arrange trips also. If traveling via public transport make sure to leave early in the morning as vendors start closing up by mid-afternoon.
Have you visited any of Bolivia's colourful markets? Share your experience below: