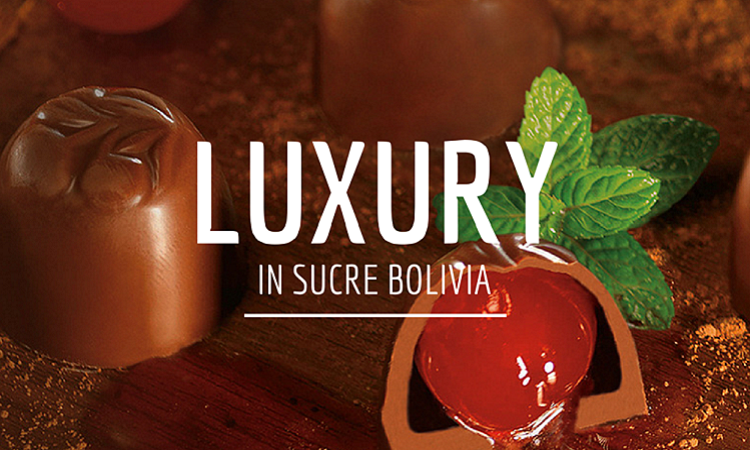 A respite from the hustle and bustle of Bolivia's larger cities, Sucre is a little oasis giving travelers the chance to enjoy a sense of timelessness while pampering their travel-weary bodies.
Here we share with you 10 luxurious things to do in Sucre:
Massage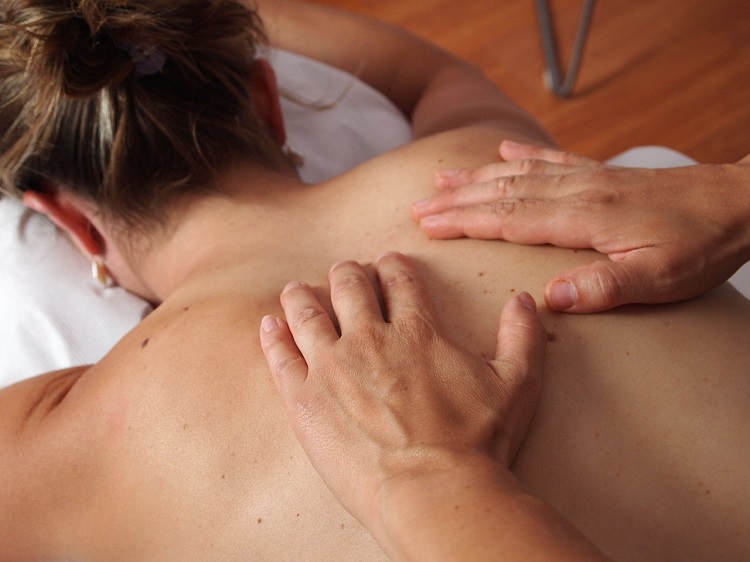 In what used to be the Casa de Turismo, you will find a certified massage therapist who has the hands of an angel. Nelson has a wealth of experience in the massage industry and is very professional, friendly and attentive.
Types of massage offered include:
Anti-Stress Massage: Stimulates circulation, eliminates toxins, relieves stress and muscle fatigue
Relaxing massage: Relieves pains in muscles and joints, dissolves localized fats , and improves the circulatory system.
Whirlpool: Pure relaxation with salts and aromatic oils
Location: 131 Calle Bustillos (past the car park). One block from Plaza 25 de Mayo in the old "Casa de Turismo"
Cost: A 40 minute massage will cost you 80 Bs (US $12)
Phone: 75761681 or 6438277
Opening Hours: Monday to Saturday 8am to 8pm
Shopping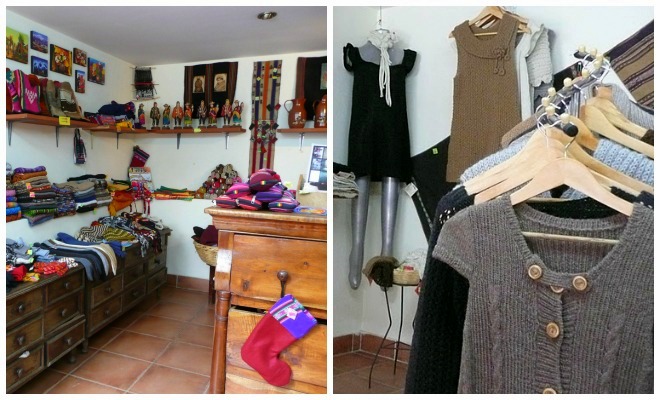 When it comes to shopping for unique handicrafts, beautiful Alpaca clothing and modern fashion, you will be spoilt for choice in Sucre.
T'ika is one of the finest stores in the city to purchase high quality Alpaca knits, coats and accessories. Their products, handmade by the La Paz Women's Organisation, are 100% Alpaca and free from artificial dyes.
Another terrific place to purchase clothing is Alpaca Andina. This shop is dedicated to fair trade products, selling the creations of young orphans and women who are integrating themselves back into the workforce. Their work is beautifully crafted and the clothing both sophisticated and modern.
Location: T'ika and Alpaca Andina can be found on Calle Calvo
Phone: +591-4-67604331
Afternoon Tea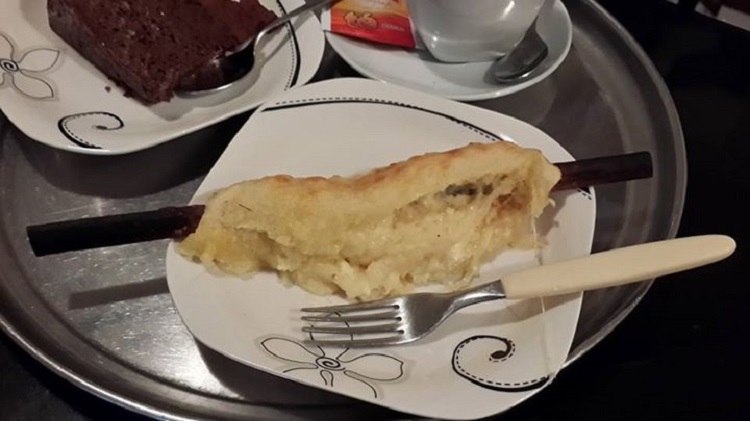 If you fancy some afternoon tea during your stay in Sucre, make your way to Salón de Té Las Delicias.
This elegant cafe sells delicious Bolivian pastries, crepes and cakes, making it a very popular place for locals and tourists alike. They also offer a range of beverages including imported teas, hot chocolate, coffee and juices.
Location: Calle Ayacucho 150
Cost: 4-5 Bs ($1 US)
Phone: +591-4-6442502
Opening Hours: Monday to Sunday 4pm to 8pm
Spa With A View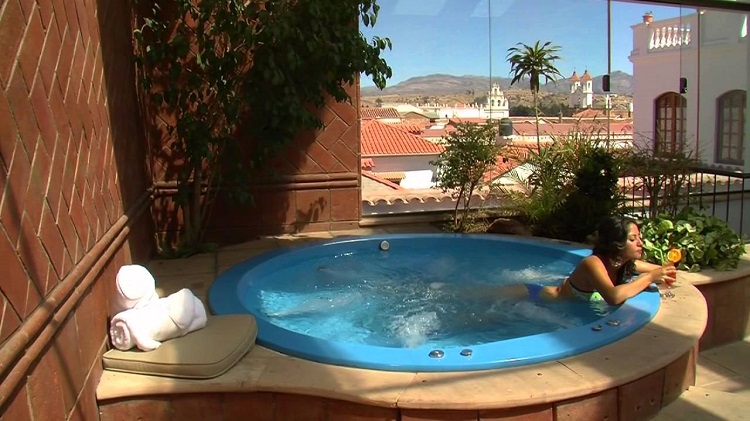 If your body is in urgent need of some love and attention, Los Tejados Spa is the place to go.
Located in the stylish and refined Parador Santa Maria La Real Hotel, you can experience a range of spa services including body treatments, hydro-massages and a sauna.
Guests can also unwind on the rooftop terrace or relax in the jacuzzi from which you can enjoy spectacular views over the city.
Cocktails and Cheese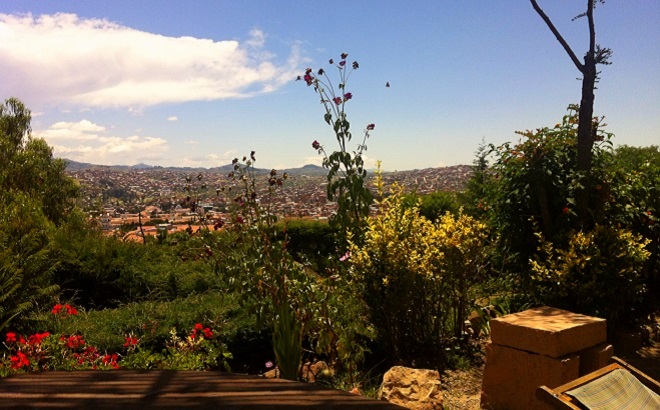 A sunny afternoon in Sucre is best enjoyed at Cafe Mirador, laying back in a deck chair, sipping a cocktail, and soaking in the glorious views over the White City.
The chillaxed cafe offers a large selection of delicious cocktails and juices. There is also a variety of food on offer, with the cheese and olive platter making an excellent accompaniment to your afternoon tipple.
Location: Plaza Pedro de Anzurez, La Recoleta, Sucre, Bolivia
Cost: 15-40 Bs ($2-6 US)
Reservations: +591-4-6433038
Opening Hours: Every day 9.30am-7.30pm
French Dining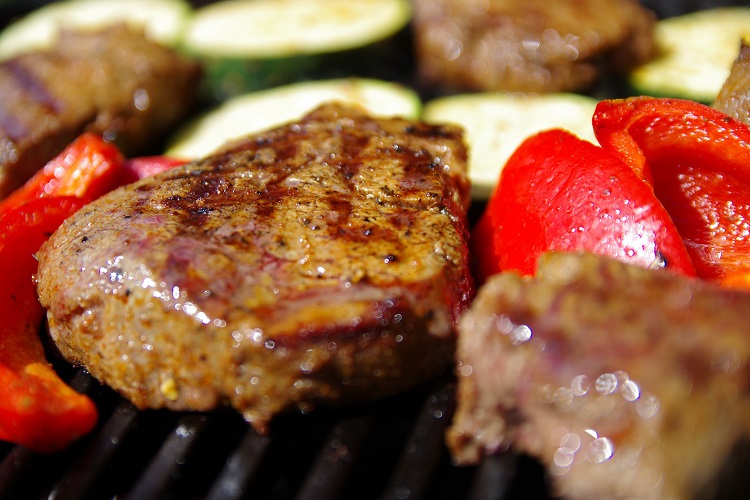 Who would have guessed you could find exquisite French fare in the middle of Bolivia?
La Taverne is Sucre's best restaurant, showcasing an extensive menu filled with tantalizing offers such as generously-sized steaks, mouthwatering seafood and desserts to die for.
The atmosphere, too, is spot on. The restaurant is intimate, yet open and is French in an elegant low-lit wine-bar sort of a way.
However the most surprising thing about La Taverne is the price. You can enjoy a 3 course meal with wine for what it would cost to buy a burger back home.
La Taverne is ideal for a romantic or sophisticated night out, adding a little bit of luxury to your travels
Location: 35 Aniceto Arce
Cost: 3 course meal with drinks comes to around 175 Bs ($25 US)
Reservations: +591-4-6456719
Opening Hours: Open for breakfast, lunch and dinner. Reservations are recommended
A Night at the Theater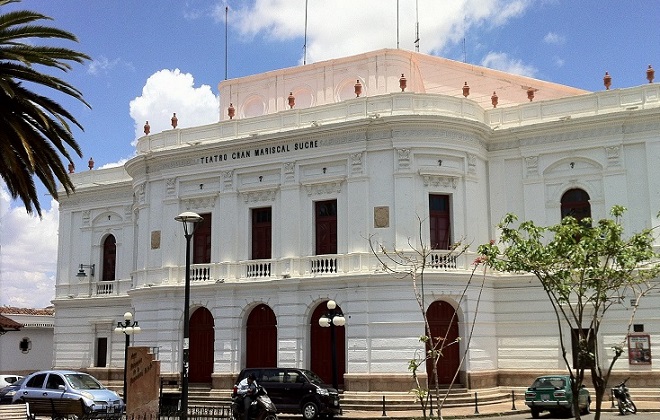 Teatro Gran Mariscal de Ayacucho is Sucre's main theater, holding a regular stream of events including ballets, folkloric dancing, music concerts and plays. The great things is that many of the events are free!
Details of events are advertised on posters outside the venue and around the town, as well as here on Sucre Life.
Location: Calle Plazuela Libertad (facing Plaza Libertad)
Indulge your Sweet Tooth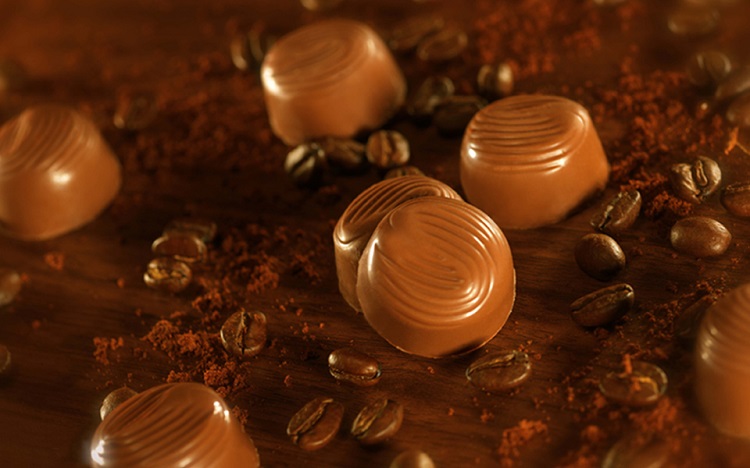 Travelers with a sweet tooth will revel in the large array of chocolate shops lining Sucre's pristine streets. One of the most decadent places to purchase melt-in-your-mouth chocolates is Chocolates Para Ti, aka, chocolate heaven!
At Para Ti, you can choose from over 20 mouth watering flavors including quinoa, amaranto, and peach chocolate. You can also enjoy Para Ti's famous hot chocolate with a shot of espresso, an ice-cream, chocolate drizzled fruits or simply a piece of deliciously moist chocolate cake.
Para Ti's decor mimics that of a Parisian coffee shop, offering the perfect setting for a decadent afternoon tea.
Location: 86 Calle Audiencia, Sucre, Bolivia
Cost: 7 – 8 Bs (US $1-$2)
Reservations: +591-4643-7901
Opening Hours: Mon-Sat 8:30am – 8:30pm
Sleep in Luxury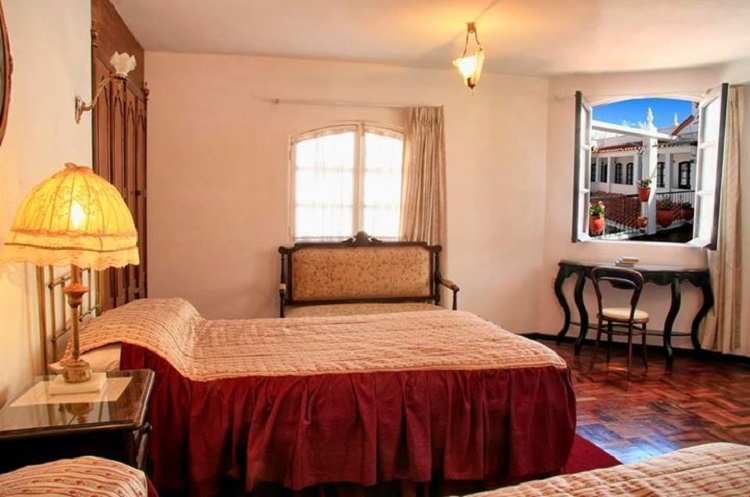 El Hostal de su Merced is not only the number one hotel in Sucre, but quite possibly the best in all of South America.
Merced is a 23 roomed boutique hotel housed in a beautiful, converted 18th century building. The 5-floor building features open-air terraces and panoramic views of the city. Services include parking, laundry, tourist information, Spanish classes, free WiFi, and a book exchange.
The hotel also houses a restaurant, set in an antique salon where you can enjoy breakfast, lunch and dinner.
Location: Azurduy #16, Sucre, Bolivia
Cost: Double Room 495 Bs (US $72).
Reservations: booking.com
Opening Hours: n/a
Get Away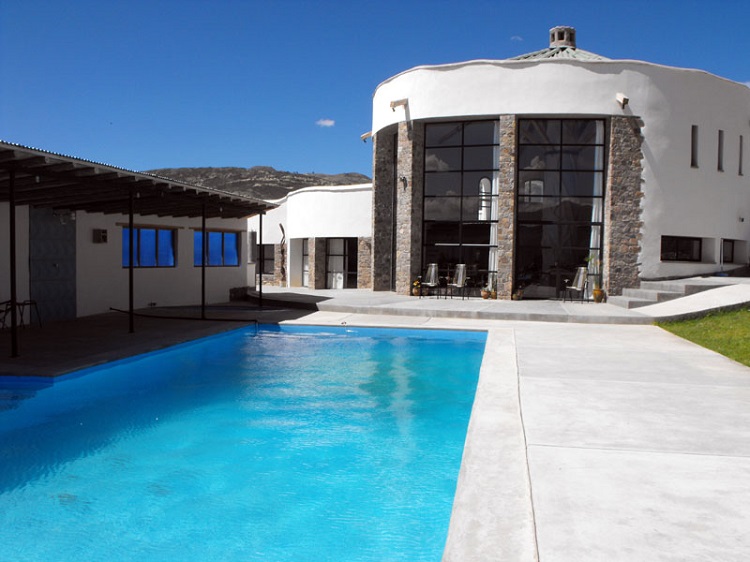 Looking to recharge the batteries?
Sky Hacienda is an architecturally unique hotel located 20 minutes from Sucre. This hip dwelling offers guests the chance to relax in a tranquil setting whilst enjoying wonderful food and impeccable hospitality.
There are only two rooms at Sky Hacienda, both clean, spacious and tastefully decorated. Your stay is made extra special by the small touches found in each room including chocolates, candles, magazines and books.
Guest can revel in activities such as reading, sunbathing, swimming and soaking in the hot tub under the starry sky.
If you're looking for a peaceful place to relax and simply enjoy life, Sky Hacienda is for you.
Location: Mosoj Llajta, Sucre, Bolivia
Cost: Double Room from US $107, Deluxe Suite from US $141.
Reservations: Booking.com