La Taverne might just be Sucre's best restaurant. Whenever Sucre's best restaurants come up in conversation, French restaurant La Taverne always gets a mention. And whenever La Taverne gets mentioned, those who've been seem to be instantly transported back to a moment of culinary bliss.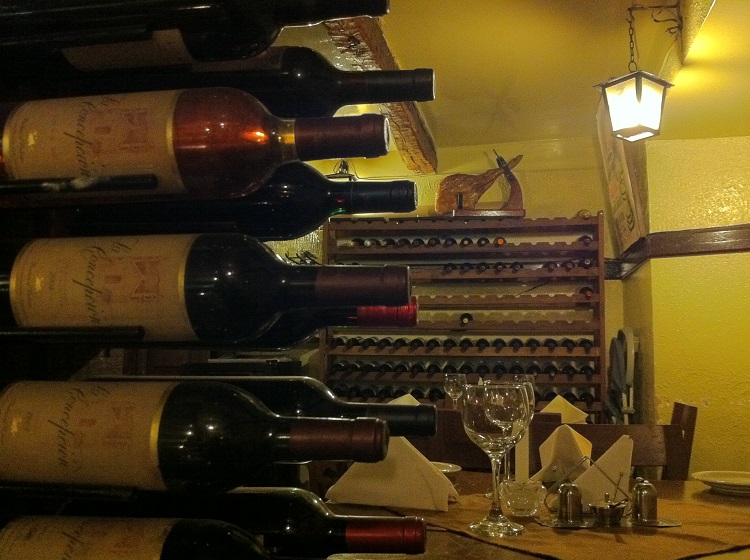 Perhaps the main reason for this is the food. It's hard to be counted as one of the top restaurants anywhere without doing good food and La Taverne certainly doesn't disappoint. The extensive menu is filled with tantalizing offers. Each dish seems to be more tempting than the last. Each item is a fascinating read with the chef's skill showing through in the clever choices of ingredients. The meals come out with almost artistic presentation. The dishes are served on bold and unusual plates. Bright colored garnishes bring decadently-sized steaks to life. Enormous langoustines come playfully wrapped in foil. And of course the taste is first rate. The meat is cooked to smokey, juicy perfection, while the vegetables are crisp and flavorsome.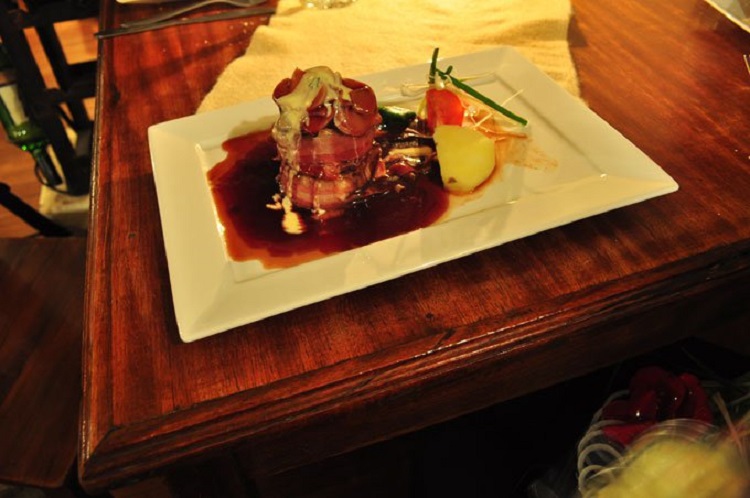 The atmosphere too is spot on. The restaurant is intimate, yet open. It's French in an elegant low-lit wine-bar sort of a way. It astutely avoids the excessive patriotism of many expatriated restaurants – if it wasn't for the soft background music you might just miss the fact that it's French all together. The service is in keeping with the atmosphere. The waiters are professional and unobtrusive, yet manage to balance this with being attentive and friendly.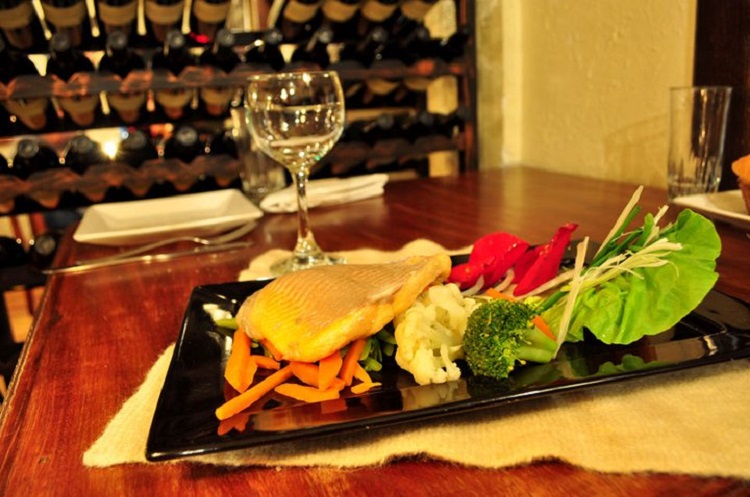 Maybe the most surprising thing about La Taverne is the price. Of course it's Bolivia so you'd rightly expect a high-class restaurant here to be significantly cheaper than many other countries. But what you may not expect is that La Taverne is actually very reasonably priced within Sucre itself. Yes, a meal here will cost more than your average meal out. But you can quite easily find lesser places charging similar prices. You can expect a 3 course meal, and accompanying drinks, to come in at around 175 bolivianos, or about $25.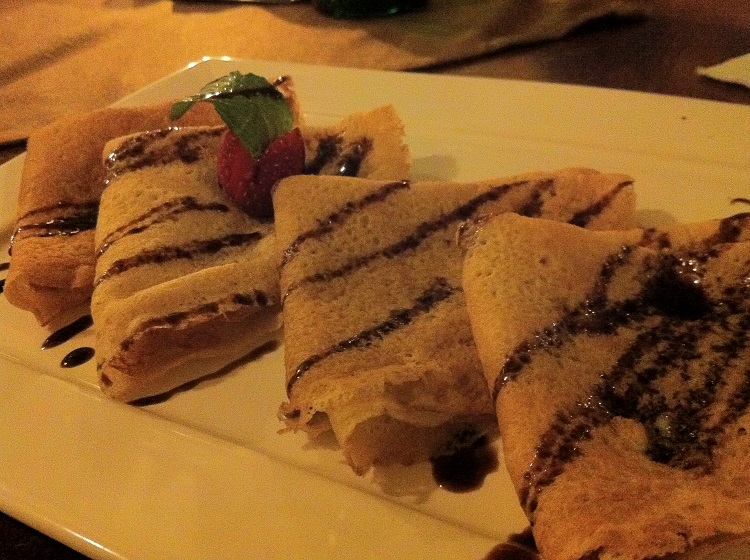 A quick look at Trip Advisor> may have you doubting whether La Taverne really is Surce's best restaurant. After all, it comes in second after Abis Patio. I strongly suspect this is more of a reflection on the extraordinary level of personal service offered by Abis' owner Yves (who makes a point of chatting with everyone who comes in), than a failing on La Taverne's part. The two establishments really aren't comparable as they serve different purposes. La Taverne is ideal for a romantic or sophisticated night out, while Abis is perfect for a casual meal out with friends.
Sucre Life Quick Tip:
As voted the best way to travel around Bolivia and Peru, we highly recommend choosing Bolivia Hop as your means of transport. Their safe, flexible and trustworthy service have proven to be the best way of getting the most out of your time in South America!
If you're visiting Sucre, be sure to add La Taverne to your list of things to do (and if you're in Potosi check out La Taverne's sister restaurant,La Taberna). It's not often that you get to enjoy 3 courses of high-class French dining for the price of a hamburger back home. And who knows… you may just find that you too will be transported a tastier time each time you hear the name La Taverne.