Sky Hacienda
Looking to recharge the batteries?
Sky Hacienda is a luxury boutique hotel located in the Bolivian Andes, only 20 minutes from Sucre. The architecturally unique dwelling offers guests the chance to relax in a tranquil setting whilst enjoying delicious food and impeccable hospitality.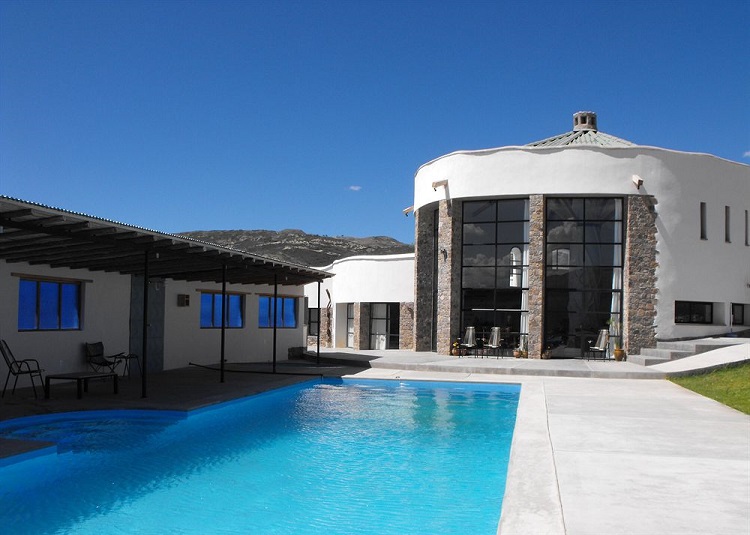 There are only two rooms at Sky Hacienda, both clean, spacious and tastefully decorated. Floor-to-ceiling windows provide guests with unparalleled views of the Andean mountains and your stay is made extra special by the small touches found in each room including chocolates, candles, magazines and books. Private bathrooms have slate floors and urban-style feature walls as well as a large modern hand basins and hot, powerful showers.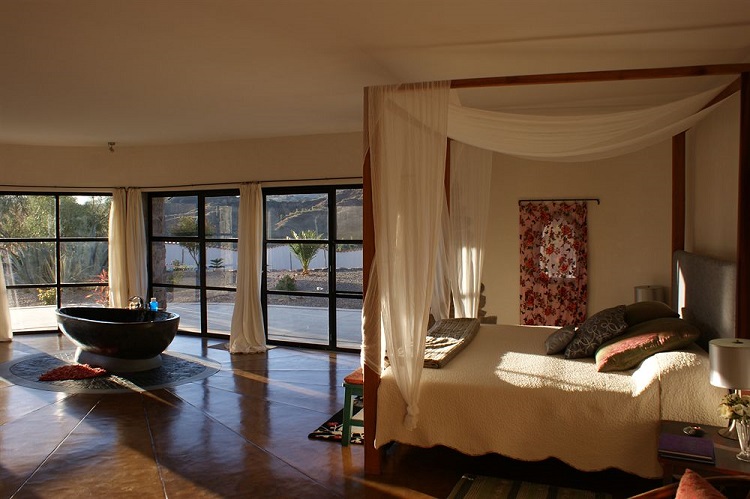 Guest can revel in activities such as reading, sunbathing, swimming and soaking in the hot tub under a starry-lit sky. There are also multiple roof terraces from which to enjoy spectacular mountain views as well as a large spacious living room with fireplace, library and cable tv, beautiful garden featuring a 17-metre solar-heated pool and an outdoor meditation room, perfect for unwinding after a busy day.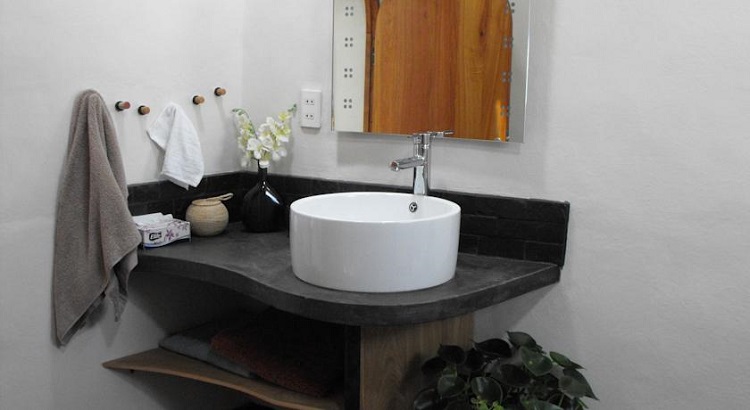 Breakfast at Sky Hacienda is included in the room price, however guests can also enjoy lunch and dinner upon request. Chefs use fresh, locally sourced ingredients to produce high quality international and vegetarian dishes. There is also a well stocked bar onsite featuring high altitude Bolivian wines, locally produced beers and a selection of liqueurs from around the world.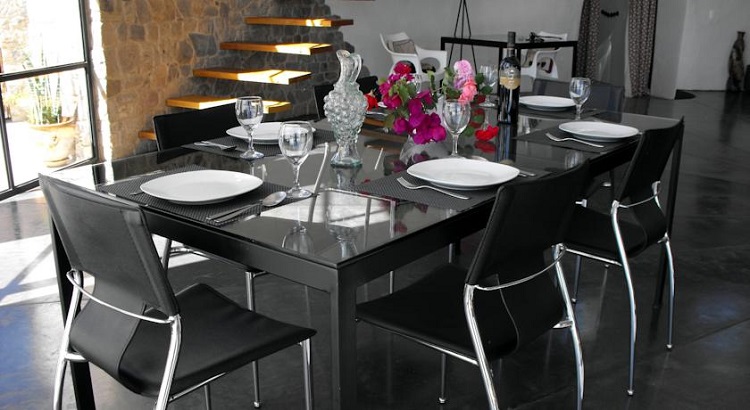 For those looking to looking to get out and about, the hotel can provide information on local hikes to the valley of Yotala as well as organise 1-3 day treks to remote villages, waterfalls and volcanic craters. Horseback riding, mountain biking and quadbiking are additional options.
Sucre Life Quick Tip:
As voted the best way to travel around Bolivia and Peru, we highly recommend choosing Bolivia Hop as your means of transport. Their safe, flexible and trustworthy service have proven to be the best way of getting the most out of your time in South America!
Guests interested in learning the local lingo can do so in the comfort of Sky Hacienda who are more than happy to arrange a highly experienced tutor to come to the hotel in the afternoons.
And for the foodie inclined, Sky Hacienda can hold cooking classes in their huge open plan kitchen, teaching you how to make local specialities such as empanadas and saltenas. They also run one-day earth building courses in constructing adobe bread and pizza ovens. For longer term guests they can offer more detailed courses in building with earth and lime finishes.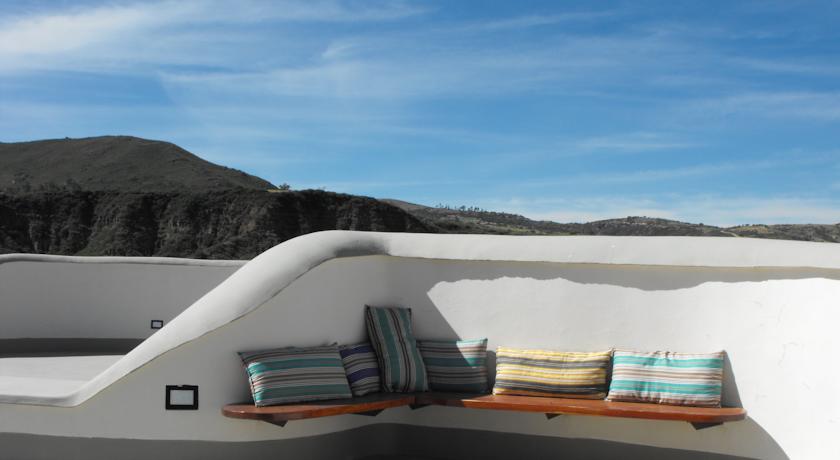 Sky Hacienda offers wheelchair friendly facilities, daily housekeeping, free WiFi and 24 hour reception. The friendly English, Spanish and French speaking staff are extremely attentive, doing everything in their power to ensure your stay is as enjoyable and memorable as possible.
If you're looking for a peaceful place to relax and simply enjoy life, Sky Hacienda is for you.
Cost: Double Room from US $107, deluxe suite from $141.