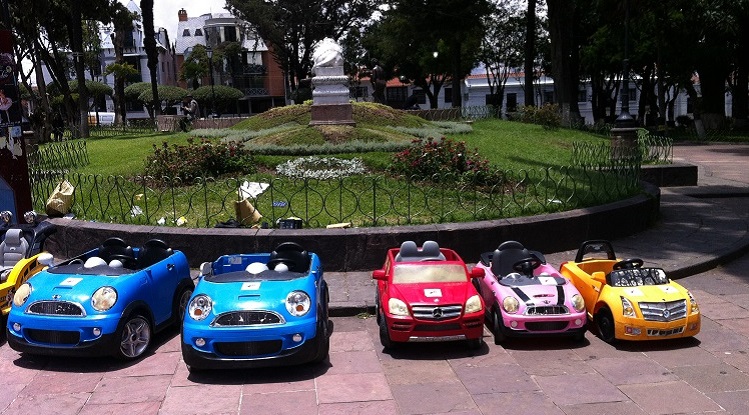 Orientation
Sucre is located in the south-central part of Bolivia, in a fertile valley tucked away at the bottom of the twin hills of Churuquella and Sica Sica. The city is the gateway to numerous small villages dating from the colonial era and is the jumping-off point to many trekking and outdoor activities in the Chuquisaca region.
Compared to the dizzying heights of Bolivia's other cities, Sucre lies at a moderate altitude of 2790 meters, making it one of the best places in the country to adjust to high-altitude living.
Sucre's urban center is laid out in a compact, grid-like pattern, with most tourist sights located no more than five blocks from the main square. Roads are quite narrow due to their design pre-dating auto mobiles, however a few have been widened to deal with higher volumes of traffic particularly around the city's larger buildings and public spaces.
Like many cities around the world, roads running east-west in Sucre are referred to as Calles (streets) and roads running north-south are referred to as Avenidas (avenues). Written addresses have the road names preceding the number of the building, for example Calle Pérez #366, and most roads are clearly labelled making the city easy to navigate.
Getting There and Away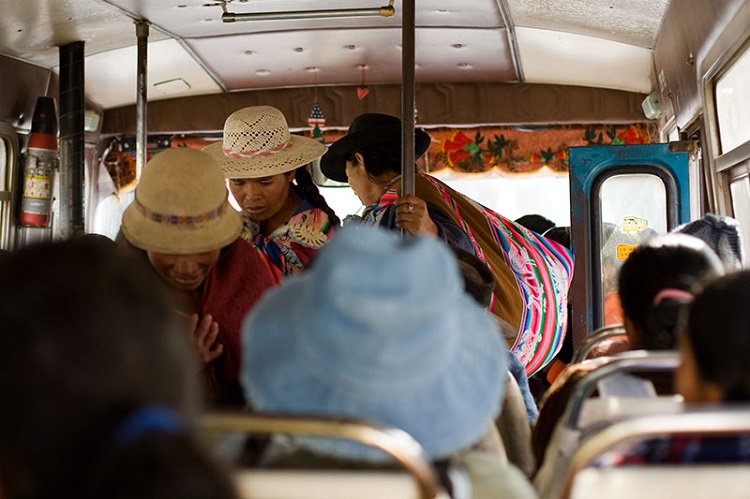 By Plane
Sucre's main airport, Alcantarí International Airport, is located about 25kms to the South of Sucre.
Currently there are 4 international flights servicing Alcantarí airport all via BoA
Madrid – Sucre
Buenos Aires – Sucre
Salta – Sucre
Sao Paulo – Sucre
From Alcantarí airport there are daily flights to La Paz, Santa Cruz and Cochabamba which all provide connecting flights to other parts of the country. These flights are serviced by Bolivia's domestic carriers including Boliviana de Aviación (BoA), Amaszonas and TAM (Bolivia's military airline). There airport also services flights between Sucre and Tarija The airport has a departure tax of Bs. 11 ($2), which is not included in ticket prices.
To get to your accommodation from Sucre's airport, you can take a taxi for Bs 50 ($7.20 US) or Bs 60 ($8.70 US) if two or more passengers are sharing a taxi. Alternatively you can take a microbus from the corner of Av Gregorio Donoso and Calle Camargo. The cost is set at Bs 8 ($1.15 US per person).
The journey from the city centre to Alcantarí Airport is around 30 kilometres with an estimated travel time of around 40 minutes to one hour, depending on the vehicle.
By Bus
Located 2km (20 blocks) from the city center, the easiest way to get to and from Sucre's bus terminal is by taxi, costing around Bs. 4 ($0.60) per person.
The roads out of Sucre are generally unpaved, with the exception of the road to Potosí, which can also be used to reach Oruro and La Paz. For this reason we suggest you upgrade to a semi-cama bus (140-degree reclining seats) or full cama bus (180-degree reclining seats) on long journeys to ensure your trip is as comfortable as possible. The only bus companies providing these seat options from Sucre are Trans Copacabana M.E.M. and El Dorado.
Sucre's bus terminal provides daily transport between the following routes:
While tickets can be purchased at the bus terminal on the day of departure it's highly recommended to book your bus tickets in advance as seats do sell out especially on the more popular routes. You can book your bus ticket online using Tickets Bolivia:
Sucre Life Quick Tip:
As voted the best way to travel around Bolivia and Peru, we highly recommend choosing Bolivia Hop as your means of transport. Their safe, flexible and trustworthy service have proven to be the best way of getting the most out of your time in South America!
By Train
A train service known as the buscarril or "Ferrobus" (as it is basically a bus with train wheels and tracks) runs between Potosi and Sucre. It is slower than a regular bus, taking around 8hrs, but offers spectacular views of the surrounding countryside (some of which can be seen from the bus, some not).
The service leaves from Sucre to Potosi on Mondays, Wednesdays and Fridays at 8am. It returns from Potosi to Sucre on Tuesdays, Thursdays and Saturdays, again leaving at 8am. Tickets cost around 25 bolivianos.
The train departs and arrives Sucre from the El Tejar station which is a short taxi ride from the center (around 4 Bs per person). In Potosi, the Ferrobus operates out of Potosi's Estación Central located on the corner of Sevilla and Universitaria avenues.
Getting Around Sucre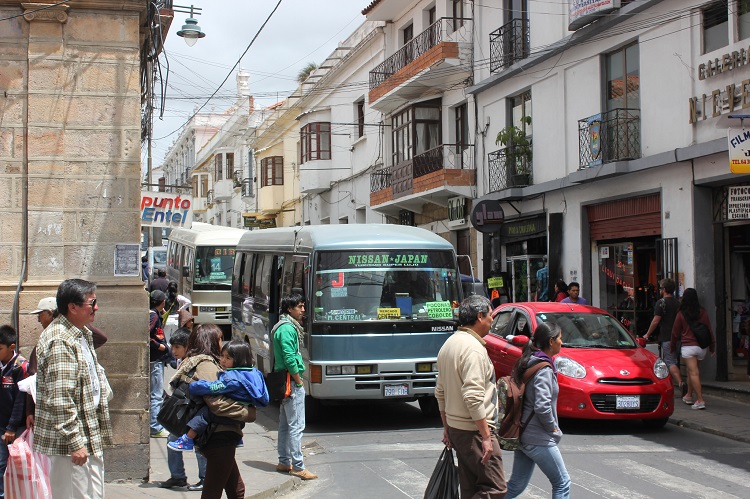 Transport within Sucre is safe and reliable. Most of the city's tourist attractions can be discovered within 5 km of the main plaza either on foot or by public transport. To get further afield, there are plenty of bus routes serving Sucre's surrounding villages and attractions, otherwise you can easily take a tourist bus or hire private transport.
By Bus
Sucre has plenty of regular buses taking you just about anywhere within the city.
Referred to locally as "micros", these buses generally travel along a predetermined route, leaving mainly from the central market at any time when full and stopping whenever a passenger wants to get on or off.
You can hail a micro from anywhere along Sucre's roads and to indicate where you want to disembark, simply shout out "me quedo", "bajo" or "esquina" (corner) about 50 meters before your destination. The route is displayed on two signboards on the windshield, one with the route number or letter and the other with the names of stops along the route. For example, micros 7, C and G will take you up the steep road to La Recoleta and micro A will take you to Sucre's bus terminal.
Money is collected by ticket sellers hanging out the side of the bus and luggage is either stored on the bus roof, in the trunk or thrown wherever there is a spare space in the bus. Prices are regulated and all routes cost the same; approximately Bs 1 ($0.15 US) one way.
By Taxi
Taxis are one of the safest modes of transport in Sucre and can usually be called upon anytime and anywhere.
There are two types of official taxis available in Sucre:
Radio taxis are dispatched based on calls they receive from private clients, usually hotels or restaurants. They drive to where passengers are located and take them directly to their destination. This is the safer, albeit more expensive option costing around Bs 6 ($0.90) to Bs 40 ($6 US) depending on distance and number of people sharing the taxi. You can identify radio taxis by their roof bubbles which advertise their logo, telephone number and name of the company.
Regular taxis drive all over the city picking up people on the side of the street, costing around Bs 4 ($0.60 US) per person for a one way trip.
Many people work as part-time taxi drivers in Sucre to supplement their income so it's common to see lots of unofficial taxis driving about town. Non registered taxis tend to be drivers' private cars fitted with a sign stuck to their windshield. Whilst official taxis (identified by a taxi sign on the roof) are the more reliable choice, in smaller cities like Sucre where official taxis aren't so readily available, it's not as reckless to take the unofficial ones.
Fares are charged per passenger, so it's not unusual to share a ride with strangers heading in the same direction. Often drivers will not have exact change for notes such as Bs 100, so try to carry change with you when traveling by taxi.
Travelled to or from Sucre? Share your experience in the comments below: