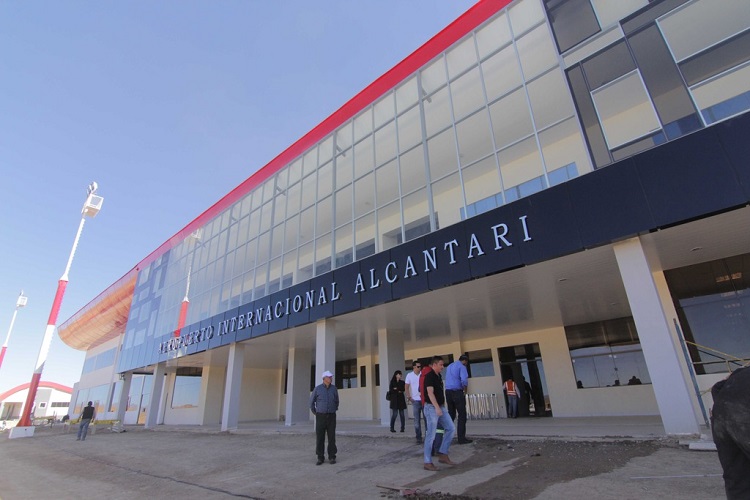 After three years of hard work, Alcantarí International Airport is now open for business in Sucre, Bolivia.
Located in the municipality of Yamparáez, 25kms to the South of Sucre, Alcantarí International Airport was built to address a number of limitations held by the city's previous airport, Juana Azurduy de Padilla Airport. Alcantarí will now support increasing air traffic to Bolivia's capital and better connections between Sucre and the rest of Bolivia and beyond.
Costing an estimated 367 million boliviano to build, Alcantarí's terminal is composed of two floors, with departures located on the first floor and Alcantarí's administrative offices on the top floor. The airport runway is 3.6km in length and 45 meters wide and there is also a parking platform 3,680 sq meters in size.
The distance between the Plaza May 25 and Alcantarí Airport is around 30 kilometres with an estimated travel time of around 40 minutes to one hour, depending on the vehicle. 
The price of passenger transport by taxi to and from Alcantarí airport is Bs 50 ($7.20 US). The rate goes up to Bs 60 ($8.70 US) if two or more passengers are sharing a taxi. Minibuses leave from the corner of Av Gregorio Donoso and Calle Camargo and the cost is set at Bs 8 ($1.15 US per person).