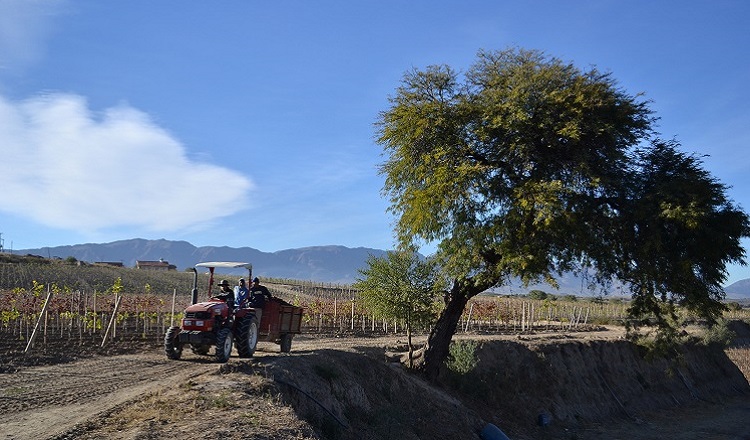 Noted for its pleasant climate, colonial architecture, high-altitude wines and culinary delights, Tarija is one of the fastest growing tourist destinations in Bolivia. The tranquil city is also a popular stopover for those traveling onto Argentina or other parts of Bolivia. 
Please note: The below information is a guide only and should not be used as your sole means of trip research. When planning travel between Tarija and Sucre we suggest going to the bus terminal or to a travel agency to acquire the most accurate and up-to-date information.
Flying between Sucre and Tarija
Currently BoA is the only airline offering direct flights between Sucre and Tarija. Flights leave on Sundays, Mondays, Wednesdays and Fridays and the cost for a one way ticket is around Bs. 431 ($63).
Amaszonas and TAM (Transporte Aéreo Militar) also offer flights between Sucre and Tarija however you must first fly to La Paz or Santa Cruz and make a connecting flight from there. BoA, offer flights between all the cities and flights take around 1-2hrs depending where you're leaving from.  
Currently, no flights times for Sucre and Tarija are showing up on the TAM website. They also don't accept online bookings, so it may be best to call them directly on 901-10-5510 or visit one of their offices (their Sucre office is located at Calle Nicolas Ortiz #110).
The cost for a one way ticket between La Paz/Santa Cruz and Tarija is around Bs. 690 ($100) and approximately Bs. 520 ($70) for flights between La Paz/Santa Cruz and Sucre. By searching far enough in advance you can book flights for even cheaper again.
Buses between Sucre and Tarija
There are only a handful of bus companies running the route between Sucre and Tarija. All companies are the same in terms of quality, providing travelers with the option of a normal or semi-cama seat. (140-degree reclining seats).
Buses heading to Tarija depart from Sucre at around 3pm and buses from Tarija to Sucre leave in the afternoon between 3pm and 6pm.
The overnight journey between the two cities takes approximately 12 hours and the cost is Bs. 80 ($12) for a reclining seat.

Tarija's bus terminal can be located at Avenida Víctor Paz on the corner of Calle La Paz while Sucre's bus terminal is located at Calle Ostria Gutierrez.
[et_pb_dmb_tickets_bolivia admin_label="Tickets Bolivia" _builder_version="3.0.51″ title="Book your Bus Ticket" from_default="10″ to_default="16″ /]
Accommodation in Sucre
If you're heading to Sucre, be sure to book your accommodation in Sucre as soon as possible to avoid missing out.
If you have any advice you'd like to share about travelling between Sucre and Tarija please leave a comment below: