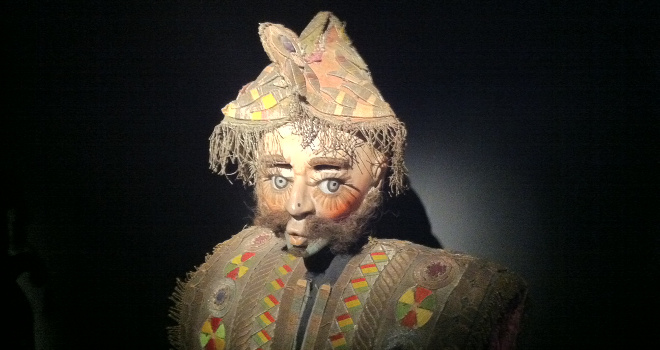 The Sucre Mask (or Mascara) Museum is a quick, entertaining way to soak up a bit of Bolivian culture.
While it is technically part of the MUSEF museum, the mask museum is a 4 room exhibit which can be visited separately from the main museam. The museum features around 50 masks used in festivals and religious ceremonies in communities throughout Bolivia. The masks range from simple wood carvings to elaborate, colorful constructions, and provide an immediate visual insight into the diversity of Bolivian culture. The whole exhibition can be enjoyed even if you're short on time – it can easily be appreciated in 15-20 minutes (of course it will take longer if you take the time to read the detailed Spanish language mask descriptions).
Sucre Life Quick Tip:
As voted the best way to travel around Bolivia and Peru, we highly recommend choosing Bolivia Hop as your means of transport. Their safe, flexible and trustworthy service have proven to be the best way of getting the most out of your time in South America!
Entry is via the entry to the MUSEF museum. The mask museum is the first door on the left and you can simply walk straight in – there's no charge.