Pristine white buildings, manicured plazas, ornate churches and progressive universities are just some of the features showcasing the wealth Sucre has enjoyed over the past few centuries.

Despite being a city of 'old money', only a small fraction of people enjoy this wealth. Behind the colonial façade lies a large indigenous population living in unimaginable circumstances. Sadly, the elderly, infirm, disabled and young are the most vulnerable. In Sucre you will see many children working on the street instead of at school in order to survive.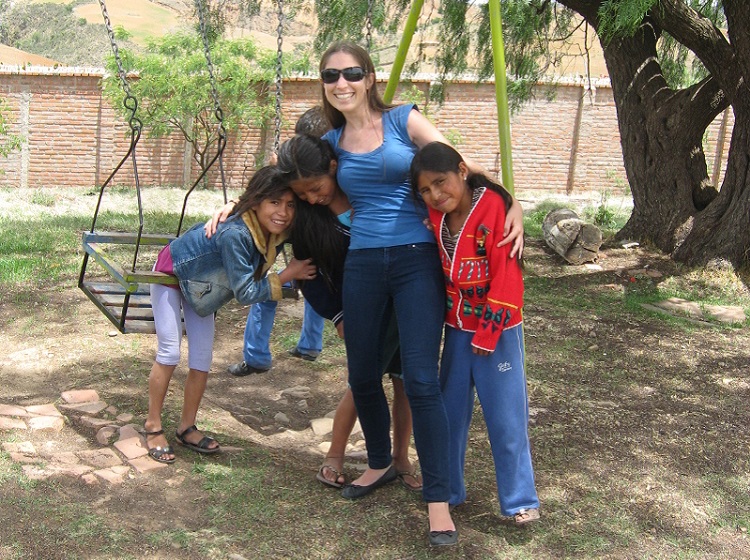 Types of Volunteer Options Available
Fortunately there are a number of wonderful organisations throughout the city providing constructive and worthwhile projects to help improve the lives of the city's most afflicted.
Various volunteer programs aim to promote assistance in education, healthcare, human rights, economics and the environment. Options include working with children, applying medical skills, teaching English and computer skills, building houses, helping the homeless, social media marketing, and much, much more.
No matter your skill-base, age, education level or length of stay, there are opportunities available to anyone willing to help.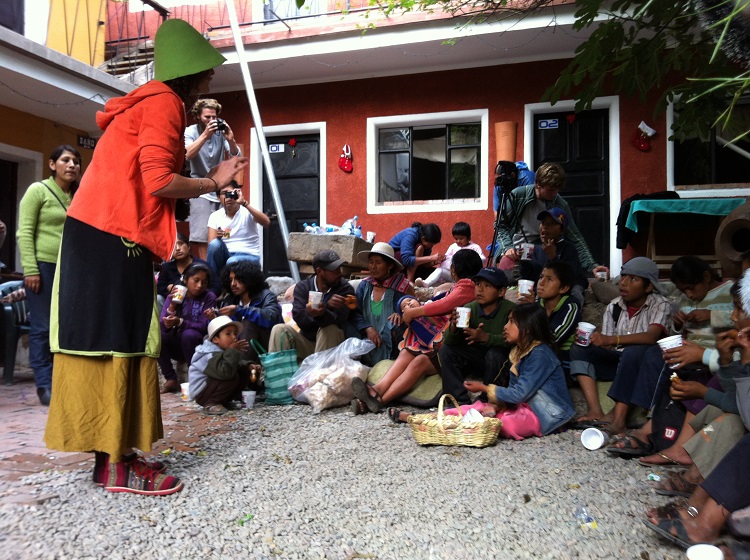 What to Expect
Travelers looking to volunteer in Sucre should be under no illusion that the experience will be easy, smooth sailing or even enjoyable. Placements can be frustrating, scary and difficult, with many tourists expecting to entice change, only to be met with unfair bureaucracy, minimal organisation and lack of funding.
That being said, volunteering in Sucre can also be life-changing, fulfilling and amazing. If approached with careful research, an open mind, flexible nature and can-do attitude, working to help others will allow you to make positive impacts, build relationships, learn new cultures and discover the true spirit of a country; something that can not always be achieved as a tourist.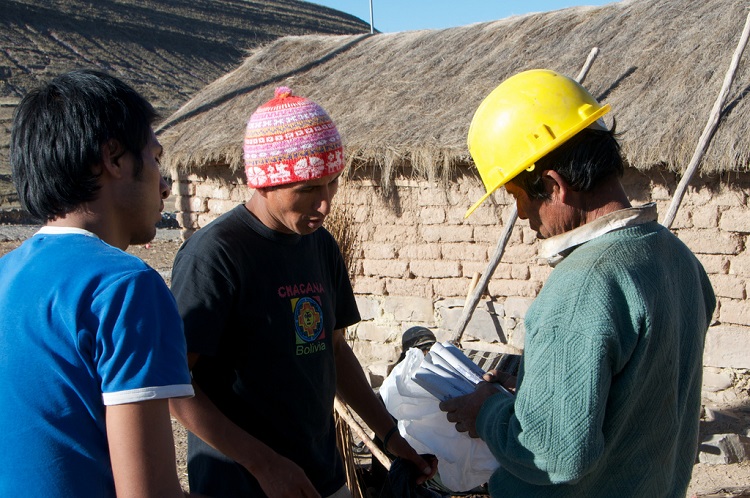 While volunteering aims to improve the lives of individuals, it is the rippling effect throughout a community which shapes the future for generations to come. You may never get to witness the fruits of your labour, but remember, what may be a small change in your eyes can be life-changing to the receiver.
At the end of the day, if you're volunteering for the right reasons and with the right attitude, the benefits will be reciprocal. Leave your expectations at the door, listen to concerns, and look for the ways your individual experiences and skills can help to make a difference.
Sucre Life Quick Tip:
As voted the best way to travel around Bolivia and Peru, we highly recommend choosing Bolivia Hop as your means of transport. Their safe, flexible and trustworthy service have proven to be the best way of getting the most out of your time in South America!
Where to Volunteer
Below we have listed some truly inspiring organisations to consider when traveling to Sucre
BiblioWorks
The Beehive Project
Condor Trekkers
Realidades
Los Ciruelitos (Little Plums) Daycare Centre
Spanish schools that can help find you a volunteer placement include:
Sucre Spanish School
Fenix Spanish School
Me Gusta Spanish School
You can also read Brigid's personal experience volunteering in Sucre, helping to improve the lives of Sucre's working children.
Please note that some volunteer organisations require a basic conversation Spanish level and a minimum commitment of 2 or more weeks, so make sure to check prior to committing.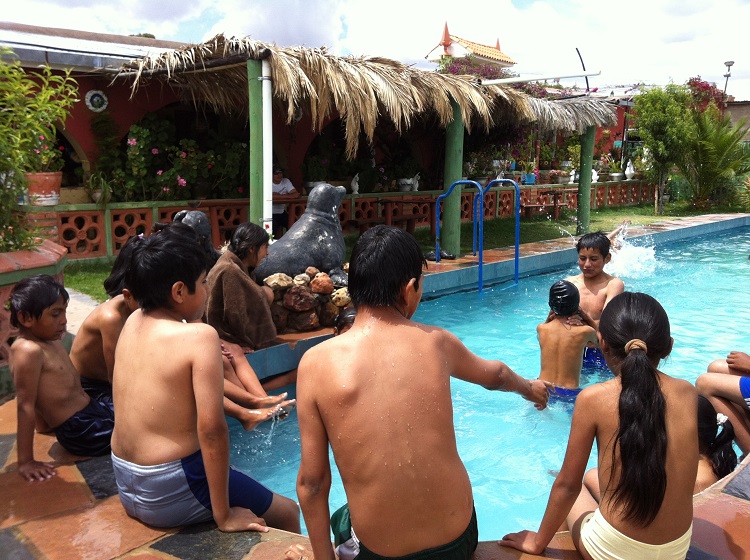 Accommodation
As an alternative to hostels, some volunteer placements provide the option of a home-stay, giving travelers the opportunity to play an active part in the local community as well as experience the unique customs, traditions, and cuisines of Bolivia. Spending time with a local Sucre family encourages relationship building, providing both the volunteer and host with memories that will last a lifetime.
Volunteers are usually required to cover their own living costs, but most organisation are able to provide guidance in finding short or long-term accommodation, Spanish schools, tours etc.
Volunteer Tips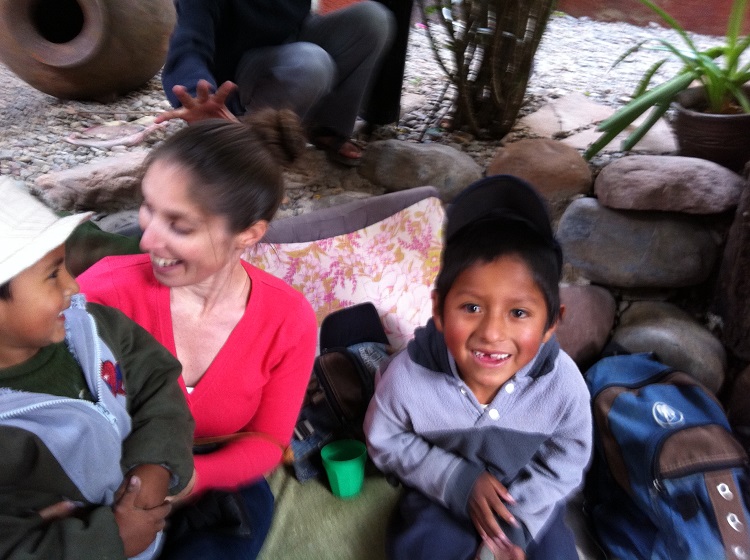 "Life's most persistent and urgent question is, what are you doing for others?" ~ Martin Luther King
Spanish is spoken throughout Bolivia, with few locals speaking English. Therefore it's recommended to acquire some basic language skills in order to get the most out of your experience. Spanish classes in Sucre are some of the cheapest you will find in South America and because the Bolivian accent is quite neutral, it's also one of the easiest places to learn the language
As a volunteer in Sucre, you are recommended to be vaccinated for Hepatitis A & B, Typhoid, and Yellow Fever. If you plan to spend a lot of time outdoors, also get a Rabies vaccination. For more information visit MD Travel Health and consult your doctor
Look into the correct type of travel insurance before embarking on your volunteer placement as standard backpackers insurance will usually not cover you if you are injured whilst undertaking hard manual labour
Before committing to a volunteer position, make sure to research if you require a visa. This will depend on which country you are from and on how long you intend to stay in the country. For more information, see the visa section in 'How Much Does It Cost To Travel In Bolivia', Extending Your Tour Visa in Sucre and The 1 Year Temporary Residential Visa
If you are able, many ogranisations appreciate donations of good used clothes, cleaning products,, vitamins, toys, games, teaching materials, etc.
Sucre sits around 2,800 meters (9,200 feet) above sea level meaning travelers should give themselves time to adjust to the altitude, taking it easy, avoiding alcohol and drinking plenty of water
Volunteering in Sucre can be a very rewarding experience, however, it's always important to be aware of the impact a traveler's presence can have on a local community. Flora has written an excellent article highlighting some important issues to consider when volunteering abroad
Have you volunteered in Sucre? Share your experience in the comments below: