One of Sucre's must-see tourist attractions is Espacio Cultural Origenes' folkloric show and dinner spectacular.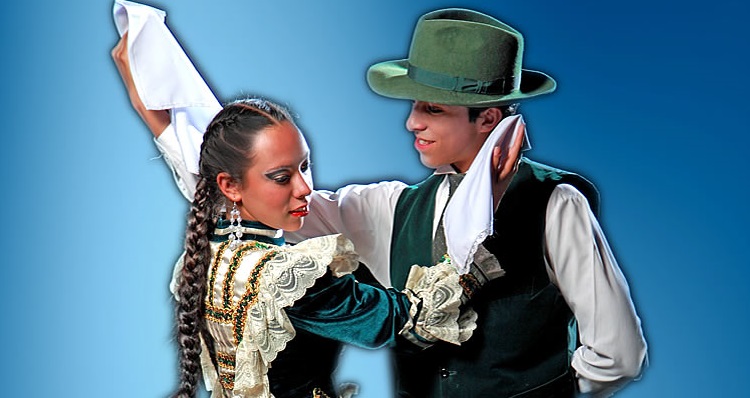 Espacio Cultural Origenes is restaurant set around a large stage where, almost every night of the week, they put on a colorful, high-energy dance show featuring traditional dances from Sucre and the rest of Bolivia. The elaborately dressed dancers act out Bolivian folkloric scenes, such courtship rituals and the struggle between good and evil. There is even a touch of humor in the show, for instance in the mockery of the Spanish conquistadors. The dances are fast-paced and polished.
Sucre Life Quick Tip:
As voted the best way to travel around Bolivia and Peru, we highly recommend choosing Bolivia Hop as your means of transport. Their safe, flexible and trustworthy service have proven to be the best way of getting the most out of your time in South America!
Each show consists of 10-11 different dances. There are three separate shows, "Magia de Bolivia", "Origenes Bolivianos" and "Origenes de Bolivia", which rotate on different nights. They each feature the same core dances, but differ in order and the additional dances they include. At the start of the night guests are given a detailed, high-quality program which provides background on each of the dances (in English, Spanish and French). Spanish voice-overs between dances provide further information.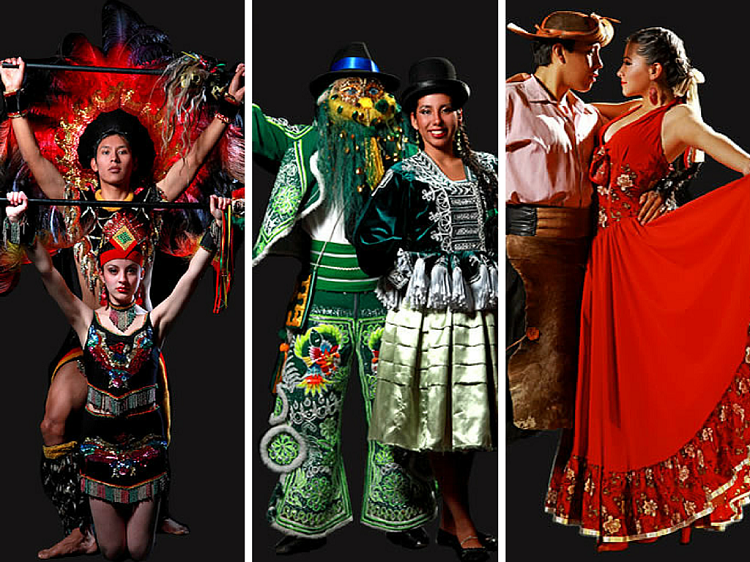 The show is accompanied by a varied menu of national and international dishes. The menu was apparently developed by the head chef of Sucre's high-end French restaurant, La Taverne. The delicious fillet steak with bacon and red wine sauce that I was served seemed to confirm this. If you choose to eat off the set menu, the two-course dinner and show combined costs 150 bolivianos (22 dollars).
Details
Location: 5 1/2 blocks from Plaza 25 de Mayo, on Azurduy between Potosi and Padilla
Opening Hours: Origenes put on their show every Tuesday – Sunday. The restaurant opens at 7.30pm and the show starts at 8.30pm, finishing up around 11pm.
Cost: 170 Bs / $25 US for set menu and show. 120 Bs / $17 US for show without dinner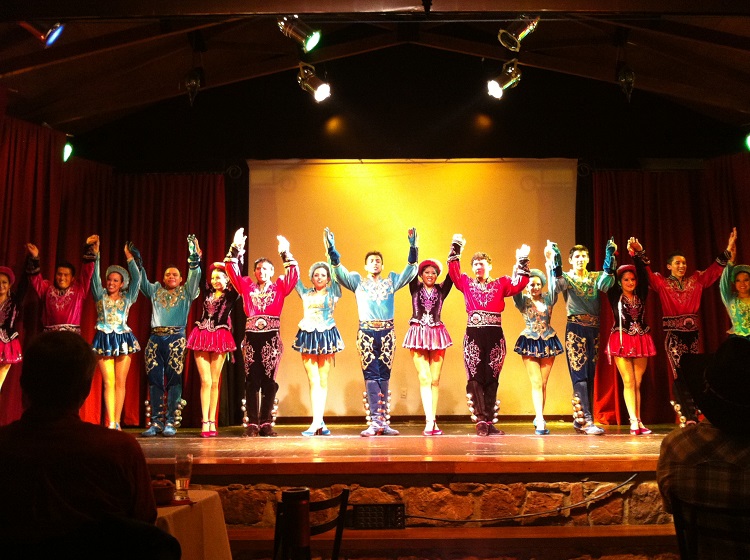 A night out enjoying the memorable folkloric performance at Origenes is highly recommended for anyone coming to Sucre.