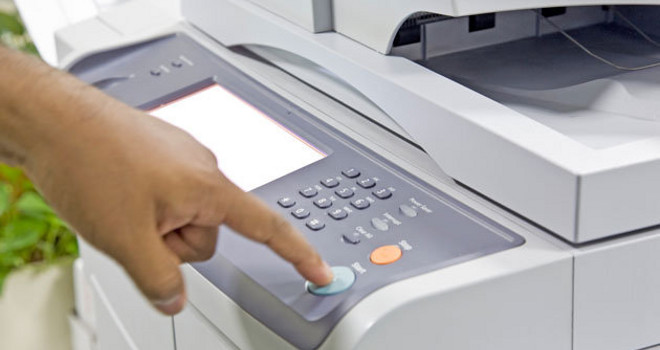 One of the first things you'll notice in Sucre are signs outside numerous shops saying "fotocopias". So getting photocopies made in Sucre should be easy, right?
Black and White Photocopies
If it's black and white copies you're after, then yes. You'll have no trouble walking into any of these copy shops and getting your copies made. It'll cost around 25 centavos per copy. If by any chance you are having trouble locating one of these shops then, starting from Plaza 25 de Mayo start walking up Calle Grau (on the Cathedral corner). Within a block or two you'll pass several.
Black and White Printing
If you want to do some black and white printing, e.g., off a USB key, then the process is the same. Walk into any of these shops and they'll be able to accommodate you. If you need to print directly off the web then you're best bet is an Internet cafe. Luckily most (but not all) of the shops with "fotocopias" signs also double as Internet cafes. If you can't find one near you, there is one one on Calle Grau, a block and a half from Plaza 25 de Mayo.
Color Printing
Many of the smaller copy shops are run off a single printer and photocopier, and are only able to offer black and white services. Luckily, it is fairly easy to find somewhere with a color printer. Again you just need to look for an Internet cafe – any with more than a couple of computers should be big enough to have a color printer. The Internet cafe on Calle Grau is able to handle this.
Color Photocopies
Things get a bit trickier if you need color photocopies, and particularly so if you need to services such as resizing. Not many of the "fotocopias" shops have color photocopiers, and even those that claim to may not actually be able to make color copies on any given day.
We found a good color photocopying service in an unexpected place. Casa de Cambio España. This money exchange service also offers good quality color photocopying. What's more they have a color scanner and will patiently scan and resize images before printing in color, if required. The staff there even have a reasonable level of English, making the whole process smoother. Color copies cost 2 bolivianos per page. Casa de Cambio España is located at #134 Calle España, about 2 blocks from Plaza 25 de Mayo.