One of the newest additions to Sucre's expanding bar scene is Goblin Bar.
Goblin Bar is a microbrewery offering their own range of artisanal craft ales. They currently produce several ales, including a light golden ale, an amber ale and a dark, stout-like "copper" ale. For the non-beer drinkers, Goblin also sells a variety of other drinks including the ubiquitous cuba libres, If you're hungry, Goblin also sell a range of meat and cheese platters.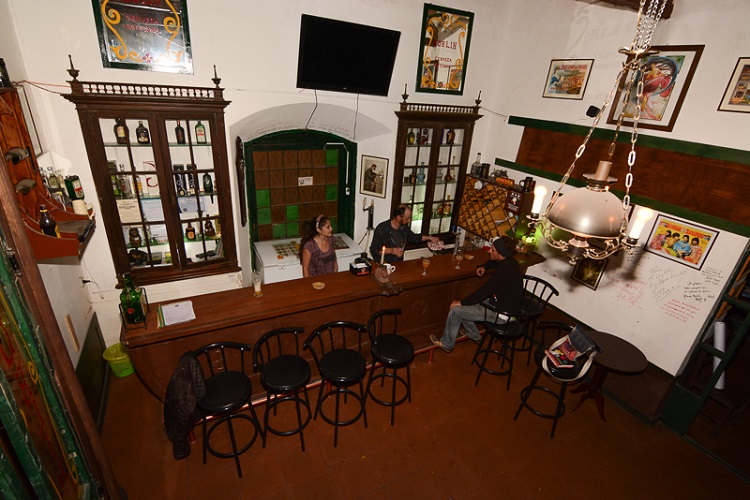 The bar itself is small, friendly and intimate. It is split into three sections. There's the main room with the long wall-to-wall bar. Adjacent to this is another room decorated with sketches of goblins and other fantastical creatures. And above the main room is an over-looking balcony area. It's a great place to chat and enjoy some of Sucre's best ales.
Goblin also regularly has live music to accompany the drinks.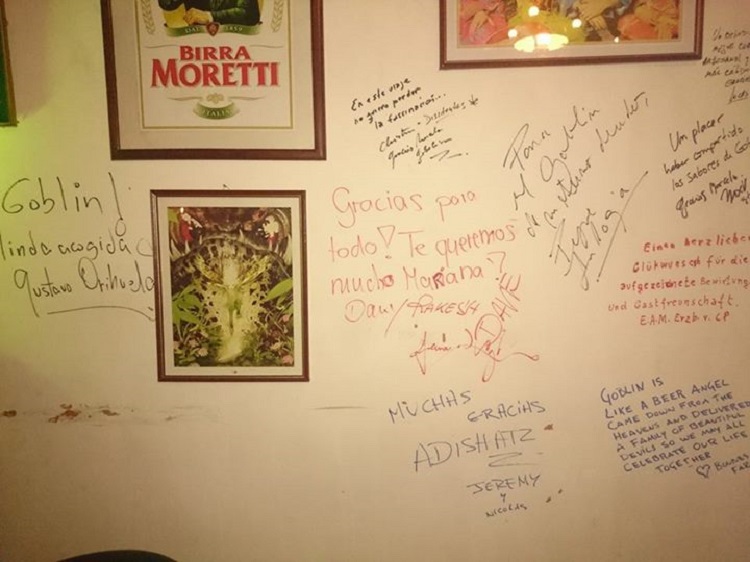 Goblin is located at 246 Calle Grau, 2 1/2 blocks from Plaza 25 de Mayo between Avaroa and Potosi. Goblin Bar is currently open on Fridays and Saturdays, from 8pm.
[details place="Goblin Bar" address="#246 Calle Grau, Sucre, Bolivia" mapaddress="246 Calle Grau, Sucre, Bolivia" mapzoom="16″ phone="73035722 / 76111220″ webpagetext="Goblin Bar on Facebook" webpageurl="https://www.facebook.com/goblincervezaartesanal" email="" hours="Fri-Sat 8pm-late"]