Condor Trekkers is a non-profit tour company operating in Sucre. 100% of the profits made from their tours goes towards social projects in Sucre and the surrounding areas. This year, to diversify their business and make themselves more accessible to locals (not just tourists), the Condor Trekker guys opened a vegetarian restaurant: Condor Cafe.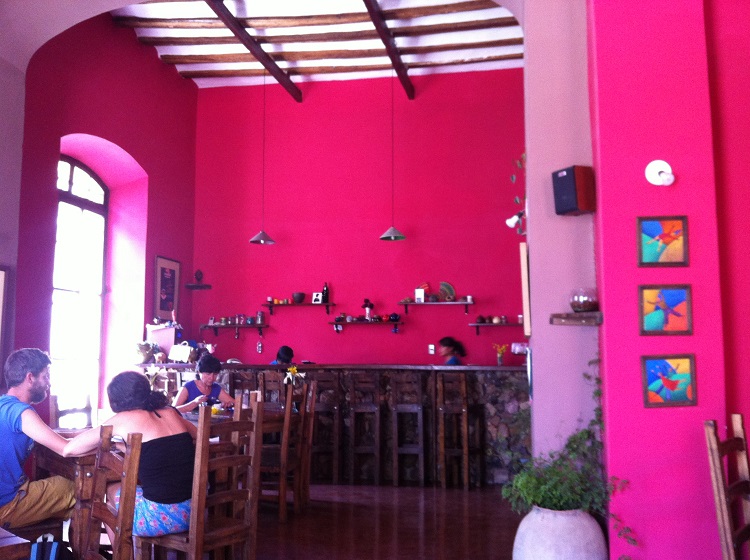 Condor Cafe is a relaxed, stylish cafe which also houses the Condor Trekker offices. The menus are hand-drawn and feature a small, but good, selection of meals at very reasonable prices, such as soups, sandwiches and empanadas. Many of their ingredients are locally sourced, such as their organic coffee which comes from a small farm in Munaipata, their leaves and herbs for tea infusions which come from Cordillera de los Frailes (one of the places Condor Trekkers visit on their tours), and their eggs which come from a farm run by nuns in Yotala.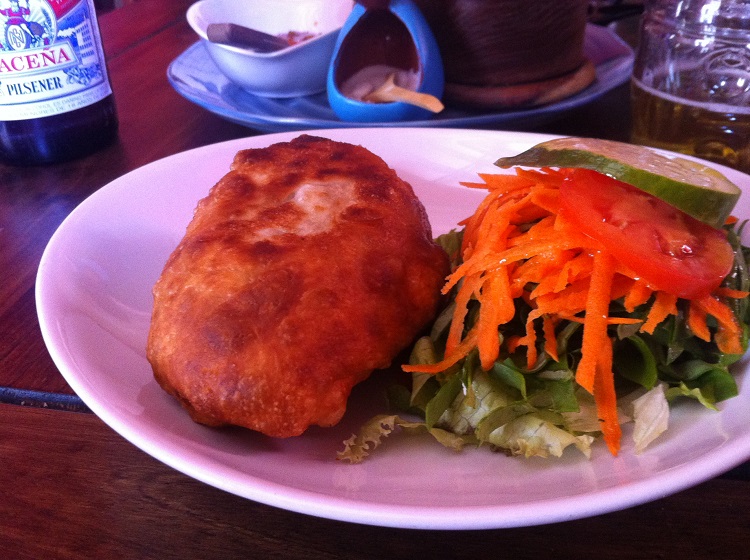 Particularly notable are their tucumanas, a sort of vegetable pasty which are hearty enough to satisfy both vegetarians and non-vegetarians alike. They even come with a side salad and home-made sauces, yet only cost 8Bs. There aren't many places where you can get a delicious, full meal for about 1 dollar, but Sucre's Condor Cafe is one.
Sucre Life Quick Tip:
As voted the best way to travel around Bolivia and Peru, we highly recommend choosing Bolivia Hop as your means of transport. Their safe, flexible and trustworthy service have proven to be the best way of getting the most out of your time in South America!
Condor also make some of the best papas rellenas (stuffed potatoes) in Sucre, offering fillings of egg, cheese, or a combination of the two (mixto), again for just 8Bs.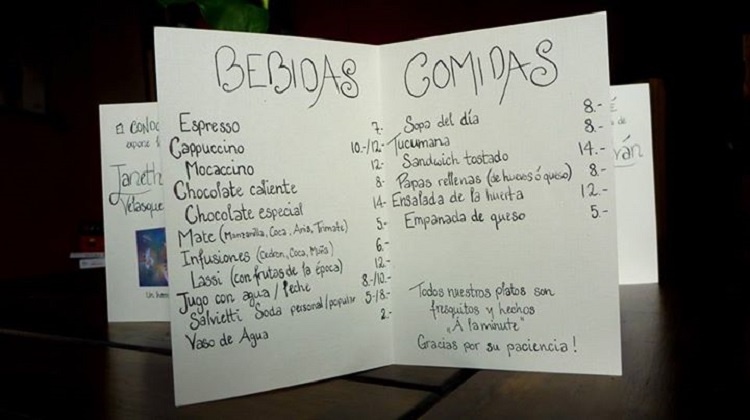 Even though it has been open for less than a year, Condor Cafe is already making a name for itself among both locals and tourists. If you're looking to enjoy good vegetarian food, at a low price, in a good setting and at the same time help out some of Sucre's poorest residents,you really can't go past Condor Cafe.
Condor cafe is located at Calvo #102, on the corner of Bolivar, 1 block from Plaza 25 de Mayo.