Traveling Between Sucre and Santa Cruz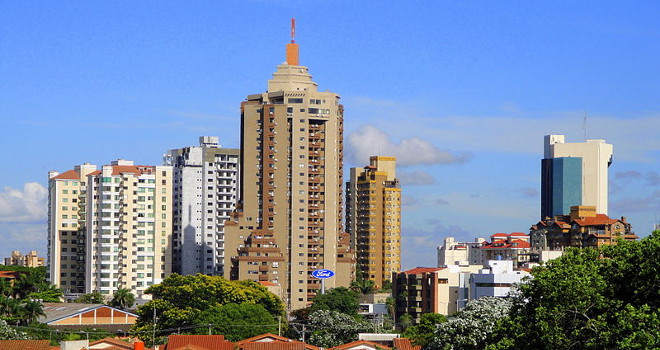 Santa Cruz de la Sierra is Bolivia's most populous city (with almost as many people as La Paz and El Alto combined). It is a modern tropical city with a diverse population. It is just a short flight (or a long, grueling bus ride) from Sucre. Here's the details of how to get from Santa Cruz to Sucre, or from Sucre to Santa Cruz.
Flying between Sucre and Santa Cruz
Amazonas offer around 3 direct flights between Sucre and Santa Cruz per day, with a flight time of just 30 mins. Flights cost around 447 bolivianos ($66).
BoA also offer several flights daily, and tend to be slightly cheaper at around 390 bolivianos ($56). They too fly direct, with a flight time of 35 minutes.
The military airline TAM reportedly take passengers directly between Santa Cruz and Sucre (and vice versa). However, at the time of writing no flights between the two cities are showing up on the TAM website. They also don't accept online bookings, so it may be best to call them directly on 901-10-5510 or visit one of there offices (their Sucre office is located at Calle Nicolas Ortiz #110). Flights with TAM cost around $60.
Click here to download your Sucre City Guide 2017 Edition
Buses between Sucre and Santa Cruz
The road between Sucre and Santa Cruz is notoriously bad, and taking the bus is not for the faint of heart. The journey between Sucre and Santa Cruz will take around 15-16hrs on bumpy, unpaved road. The route is generally served by older buses as companies want to avoid damage to their better vehicles.
Buses pass through Samaipata along the way, however be sure to warn the driver if you want to get off as it is not a regular stop on the route. Furthermore, if coming from Sucre you will arrive very early in the small town (around 3am), so make sure to book a hotel in advance and warn them of your arrival as there is no bus terminal to sleep in or hotels with an open reception at that time. 
Recommend bus companies for traveling between Sucre and Santa Cruz include Flota Bolivar and Flota Copacabana. One way tickets cost around 80Bs ($11.60) for a normal seat, or 120Bs ($18) for a semi-cama (half-bed) and buses between the two cities leave in the early evening around 4.30pm.
If you're making the journey between Sucre and Santa Cruz, you may wish to take a side trip to La Higuera and Villagrande (the sites of Che Guevara's killing and secret burial, respectively).
Driving between Sucre and Santa Cruz
The driving distance between Sucre and Santa Cruz is about 502km, and will take upwards of 10hrs. As noted, the road is unpaved and bumpy, and so this option is best avoided if possible.
Accommodation in Sucre
If you're heading to Sucre, be sure to book your accommodation in Sucre as soon as possible to avoid missing out.
Conclusion
Taking the bus is best suited to hardcore backpackers on a tight budget. For everyone else, flying will probably prove to be the saner option.
Traveled between Sucre and Santa Cruz? Please leave your travel tips and/or experience in the comments below: