Opened in 1988, KulturCafe Berlin brings a bit of Germany to Sucre. The cafe / restaurant / bar offers a good place to hang out any time of the day, either inside or in the open air courtyard.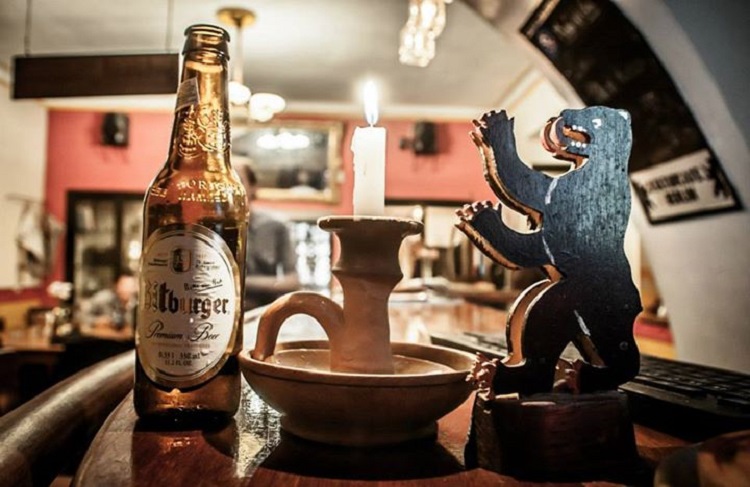 KulturCafe is a German cafe located two blocks from Plaza 25 de Mayo, on Avaroa between Grau and Calvo. The entrance is quite discrete, marked by a small sign above the door.
Drinks are cheap at KulturCafe, with cocktails costing around 15Bs and wine costing 12Bs. There are a range of German beers (Erdinger, etc), which are a bit more expensive at around 35Bs. You will also find other German favorites, such as Gluwein (aka German mulled wine) on the menu. KulturCafe does a happy hour every night from 9.30-10.30pm. For 20Bs, you get 2 for 1 on chuflays, cuba libres, vodka, fernet and coke, red wine, and the cocktail of the week.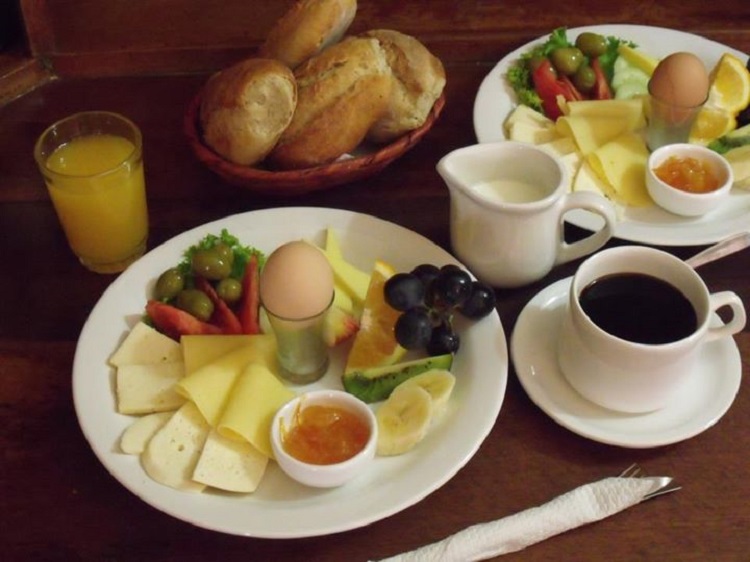 The food on offer is a mix of Latin American, European and German cuisine. Mains cost around B$29-35. You can view KulturCafe's menu online. Breakfast is served from 8-11am.
KulturCafe Berlin has theme nights most nights of the week. Currently these are:
Dessert Night – 3 cakes and a coffee / tea for 20Bs (Mondays from 5pm)
Movie and Snacks Night (Tuesday from 6pm)
Salsa Night, with a free lesson and 2 Mojitos for 20Bs (Wednesdays from 7pm-9.30pm)
Pasta Night – all you can eat for 30Bs. Wine for 10Bs (Thursdays from 7pm)
Folkloric Night (Fridays from 8pm)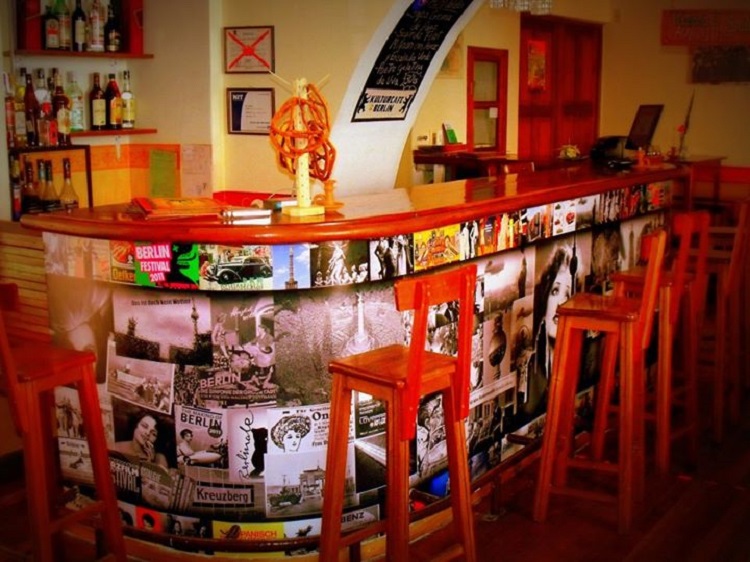 KulturCafe has a range of German-language newspapers and magazines. There is also a book exchange, costing 5Bs per exchange.
KulturCafe Berlin has a hostel attached, called KulturBerlin Hostel.
Sucre Life Quick Tip:
As voted the best way to travel around Bolivia and Peru, we highly recommend choosing Bolivia Hop as your means of transport. Their safe, flexible and trustworthy service have proven to be the best way of getting the most out of your time in South America!