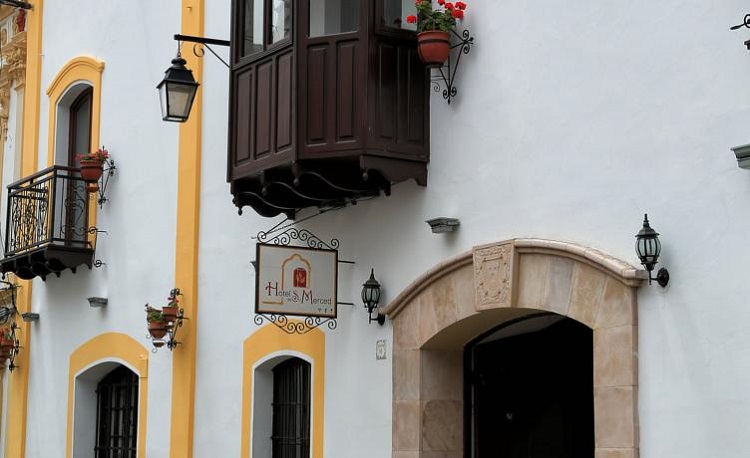 Hostal de su Merced is currently the TripAdvisor #1 top rated hotel in Sucre, with good reason. Merced is not actually a hostel as the name suggests, but a boutique hotel housed in a beautiful, converted 18th century building. The 5-floor building features open-air terraces and panoramic views of the city.
Hostal de su Merced is centrally-located (about two blocks from Plaza 25 de Mayo) at Azurduy 16 (between Nicolas Ortiz and Bolívar).
El Hostal de Su Merced Facilities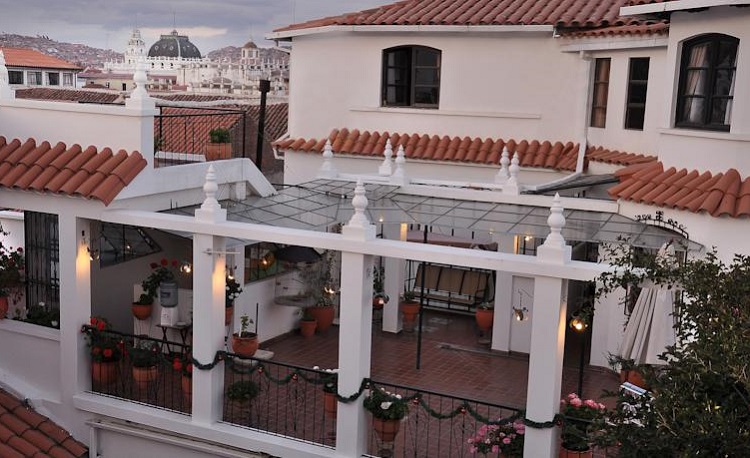 The hotel offers a range of services, including parking, laundry services, tourist information, Spanish classes, Internet and fax services, and a book exchange.
Optional airport transfers are available for: 1 person (Bs 50), 2 people (Bs 60), 3 people (Bs 80), or 4-6 people (Bs 120).
There is a restaurant set in an antique salon. Breakfast is a buffet featuring freshly baked goods served from 7am-10.30am (earlier on request). Lunch is served from 12pm-1.30pm. Dinner is served in two sittings, at 7.30pm and 9.30pm.
The helpful and attentive staff at Hostal de su Merced can speak English, Spanish, French, Italian and some German.
Sucre Life Quick Tip:
As voted the best way to travel around Bolivia and Peru, we highly recommend choosing Bolivia Hop as your means of transport. Their safe, flexible and trustworthy service have proven to be the best way of getting the most out of your time in South America!
El Hostal de Su Merced Rooms and Rates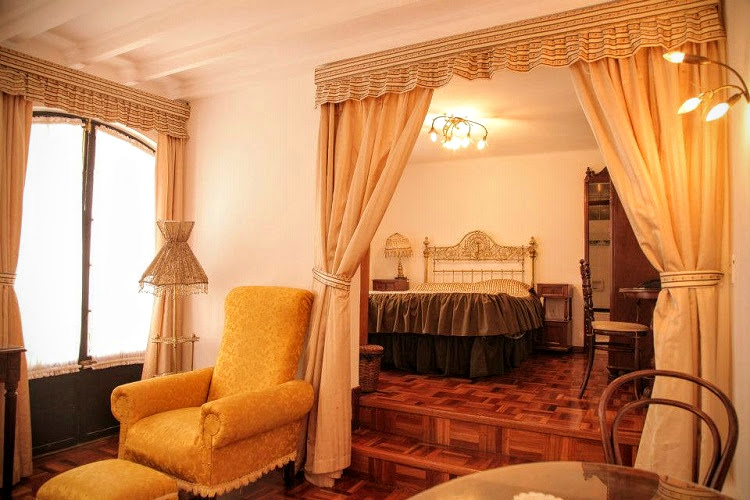 The 23 rooms are clean and comfortable, and all come with wifi, cable TV, a telephone, and an ensuite bathroom with hot water. Room prices are: single ($53), twin ($79), double / matrimonial ($79), triple (Bs $100), and junior suite ($100).