Of all the cafes in Sucre, Cafe Gourmet Mirador lays undisputed claim to the best view.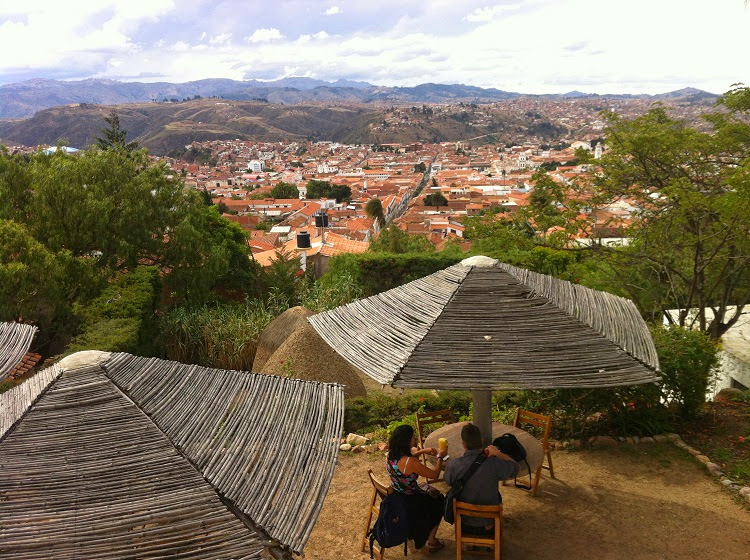 Follow Calle Dalence all the way from the center of town and it will take you up a fairly steep incline to La Recoleta. Before you will be the pretty Plaza Pedro de Anzurez, and La Recoleta Monastery. On the opposite side of the plaza you'll see a long corridor of white arches. Go over to these and, if you weren't already breathless from the climb, you'd surely have your breath taken away there. The arches look out over a sea of white and terracotta, allowing you to take in the city in all its pristine glory.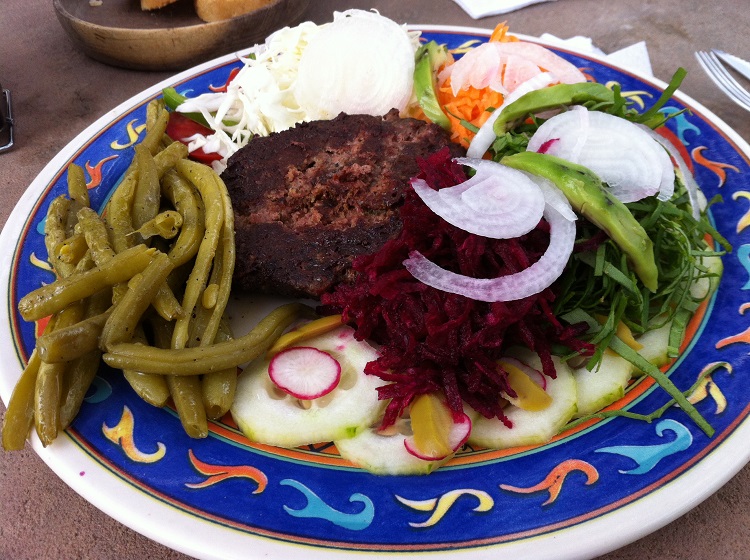 Directly below you, you'll see a some shaded tables and deck chairs. This is Cafe Gourmet Mirador. Go down the stairs and on the right you'll see the cafe, a small building with windows looking out over Sucre. To the left, a path takes you out to those tables and chairs, which are the best place to enjoy the view while relaxing with a drink or some food.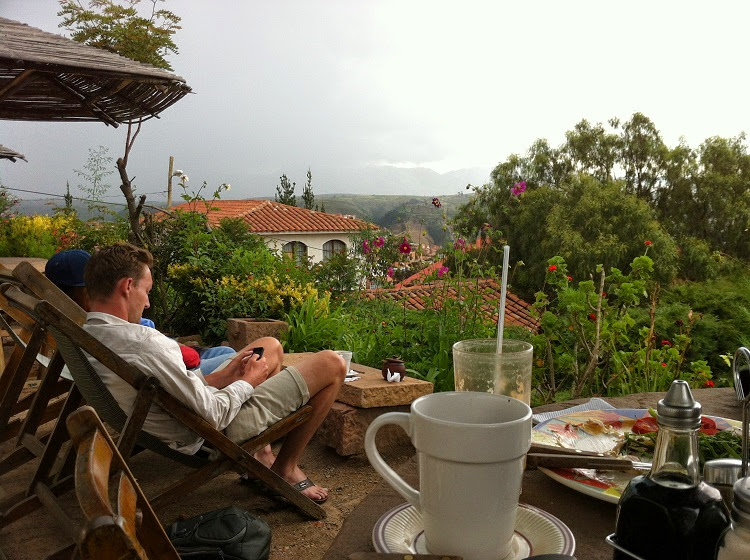 The chef is Italian, so there is a range of homemade pizzas and pastas on offer. There are also sandwiches and snacks such as cheese and olive platters. The food, however, is a bit hit and miss. The service too is not the most attentive – expect to have to track down the menu and bill yourself. By many accounts, the best way to enjoy Cafe Mirador is to have a drink (or one of their cocktails) with your view. And maybe save the food until you get back into town.
Cafe Mirador is open from 9.30am to 7.30pm.
Sucre Life Quick Tip:
As voted the best way to travel around Bolivia and Peru, we highly recommend choosing Bolivia Hop as your means of transport. Their safe, flexible and trustworthy service have proven to be the best way of getting the most out of your time in South America!