Café Restaurant Florin is almost permanently open. It has one of the fastest WiFi connections in town. It offers reasonably priced local and international food, and has a generous happy hour. So it's easy to see why the Dutch-owned Florin is one of Sucre's most popular hangouts for both locals and travelers.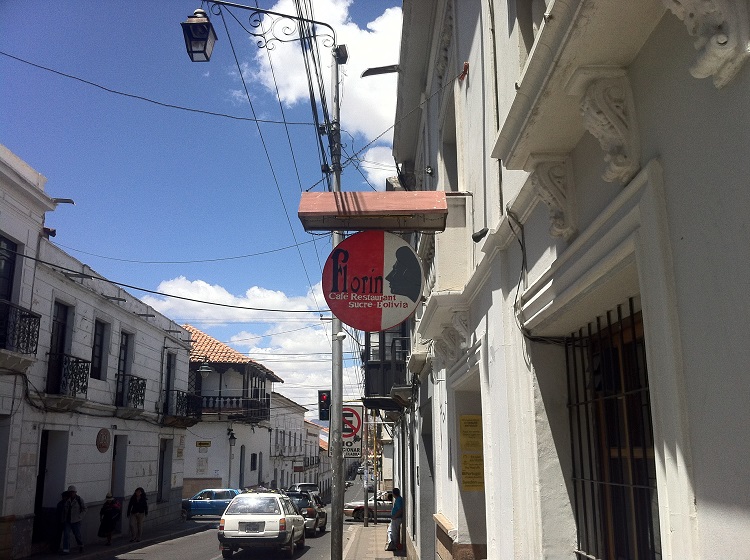 The menu is pricier than some, at around B$15-35 ($2.17-3.62) for a main meal. But it features hearty meals with an international bent, such as bitterballen, and curry pumpkin soup (with or without chicken). They serve a full breakfast, which comes with juice, tea, toast, chorizo, bacon, tomato, eggs and homemade baked beans. For those looking to try local fare, you'll find dishes such as llama skewers and Bolivian catfish on the menu. There are also a decent selection of vegetarian dishes on offer.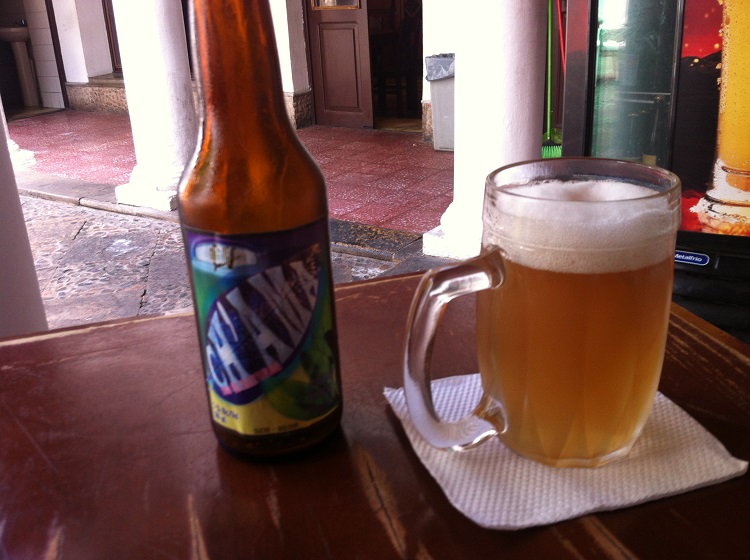 The large bar stocks all the usuals, along with potent cocktails such as strawberry caipirinhas, and micro-brewed beer (including beers from Florin owner Ted Handele's own microbrewery, Ted's Cerveceria). It's also the only place I know of in Sucre that currently sells ch'ama beer (made from coca leaves). Happy hour runs from 9.30 – 10.30pm, and offers 2 for 1 drinks from the happy hour menu (mojitos, etc).
Sucre Life Quick Tip:
As voted the best way to travel around Bolivia and Peru, we highly recommend choosing Bolivia Hop as your means of transport. Their safe, flexible and trustworthy service have proven to be the best way of getting the most out of your time in South America!
Florin also offers coffee made with nakhaki, some of the highest quality coffee beans in Bolivia.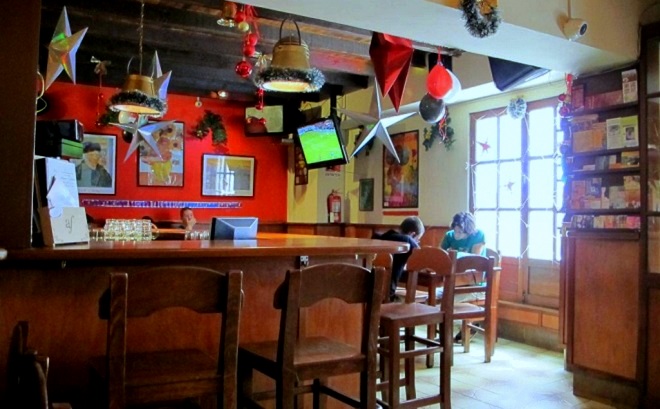 Wifi access at Florin is available until 7pm. Smoking is permitted in Florin, except at dinner time (between 6pm and 9.30pm).
A result of Café Florin's popularity is that it can fill up quite quickly, especially on weekends. It is advisable to arrive in the late afternoon if you want to be certain of securing a table for the evening. There is a courtyard area if you're looking for extra seats, where on Fridays and Saturdays there's usually a DJ playing.