As you enter Sucre's general cemetery, a bold sign above the imposing white entrance warns Hodie Mihi Cras Tibi: Today Me, Tomorrow You. Walking around the pristine gardens of the cemetery, the endless rows of stacked graves serves only to re-enforce this message. But with it comes a strange sense of peace. The palpable serenity of the cemetery makes the gap between living and dead seem somehow less wide and less final.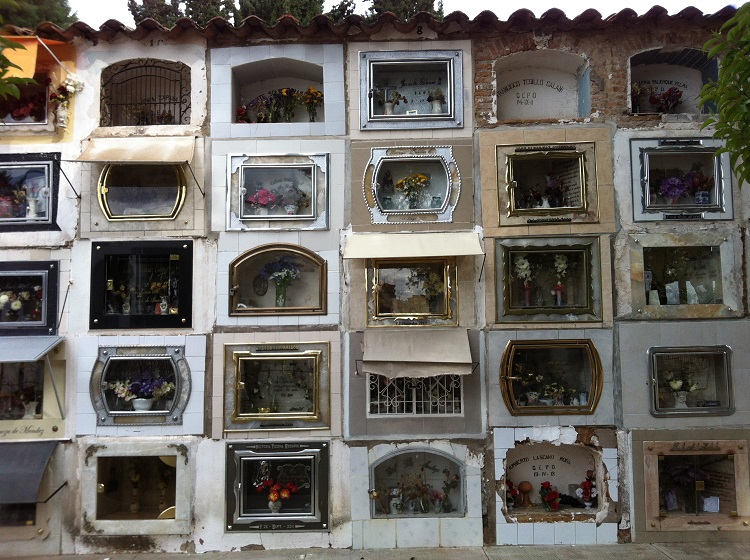 The general cemetery, or cementerio general, is a vast cemetery which houses countless graves hidden behind glass-plated shrines which are filled with photos, flowers and objects dear to the deceased. Families are usually separated within the cemetery: there is a separate section for children and adults are allotted to whichever "niche" is available at the time.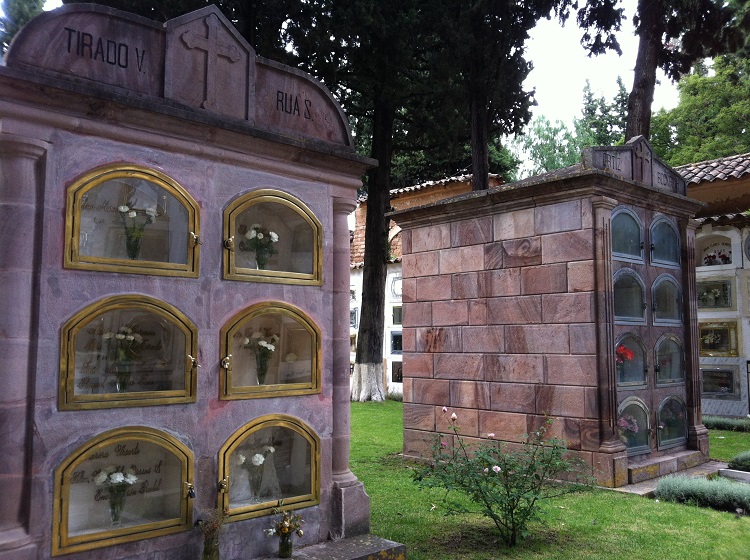 Despite its size, space in the cemetery is at a premium; each niche is rented for 4 years with the option of a single extension by another 3 years (at a cost of around $10,000 for a 7 year lease), after which time the body must be removed by the deceased's family. If the family does not claim the body, it is removed to a mass grave elsewhere. This has been a contentious issue, with families who accidentally miss the deadline finding that the body has been removed and can no longer be retrieved.
Sucre Life Quick Tip:
As voted the best way to travel around Bolivia and Peru, we highly recommend choosing Bolivia Hop as your means of transport. Their safe, flexible and trustworthy service have proven to be the best way of getting the most out of your time in South America!
Between the rows of "niches", manicured gardens are dotted with elegant stone buildings: tombs to Sucre's wealthy and elite. This includes ex-presidents (such as the disgraced Hilarión Daza, instigator of the failed War of the Pacific which saw Bolivia lose its coastline).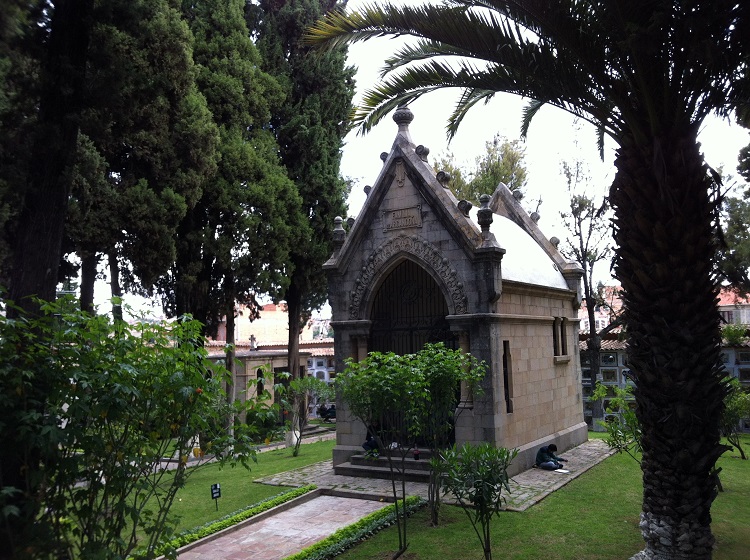 The general cemetery is the focal point for the annual Todos Santos festivities, which sees Sucre's residents arrive at the cemetery en-mass to honor and feast with the souls of their love ones.
Over 100 children work on the cemetery grounds, tending graves and offering guided tours to visitors.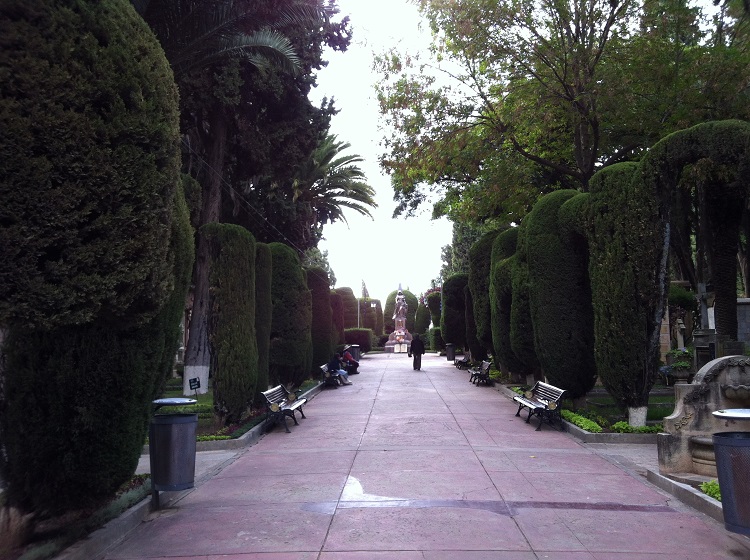 The cemetery, which is located about 7 blocks from the center of town – along Calle Loa, is open to the public on Mon-Fri from 8-11am and 2-5.30pm, and on Sat-Sun from 8am-5.30pm.