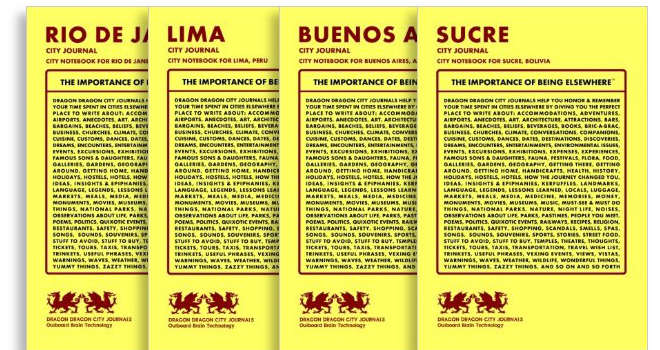 Here's a nice idea – record your trip to Sucre in a custom Sucre travel journal.
Dragon Dragon have produced a range of city-specific travel journals, each beautifully printed with the city's name on the cover. This lets your  keep your travel diaries looking really neat and, if you're visiting a few places, to create a collection of your travel tales which can grace your home for years to come.
Best of all, Dragon Dragon have brought out a Sucre travel journal. So now you have somewhere to put all your tales of excessive mojito consumption and photos of zebra traffic wardens (yes, they exist in Sucre).
If you're planning a trip to Sucre, and thinking about keeping a travel journal, don't use any old notepad. Get a Sucre travel journal and create a beautiful, lasting memory. And if you're touring around, be sure to pick up matching journals for the other cities you plan to visit.