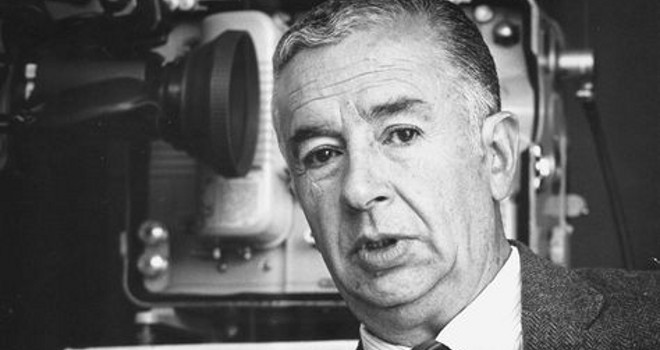 Pioneer of Bolivian and indigenous cinema, Jorge Ruiz was born in Sucre in 1924. He attended high school in La Paz, then went on to study at the School of Agronomy (the study of plants for food, fuel, fiber, and reclamation) in Casilda, Argentina, where his interest in cinematography was first peaked. There he began producing videos documenting the agronomy field and laboratory practices. He returned to Bolivia 1945 and entered into military service after which he returned to La Paz to work as a farmer with his father.
In 1947 he was invited on a trip to the jungle with friends, which Ruiz documented. That year Ruiz formed a friendship with Augusto Roca. In 1948 the pair entered films into a film competition in La Paz. Ruiz's black and white film on fruits in the market was beaten by the older Roca's entry. Later that year they co-produced a fiction film titled "The Whip of Fear", which caught the attention of Kenneth Wasson at Bolivia Films. Wasson funded the pair's production of "The Virgin of Copacabana", shot on Isla del Sol in 1949, notable for being the first film with sound produced in Bolivia. They followed this soon after with the production of Bolivia's first color film.
Ruiz's work was already taking on an indigenous slant that would later earn him recognition as the "father of Andean indigenous film". He continued to make films about the Andean lands, such as "The Urus" in 1951.
Ruiz and Roca continued to expand their work, filming a number of political events such as the 1951 elections and the return of exiled leader Victor Paz Estenssoro after the 1952 revolution. They also moved into travel documentaries, being commissioned to produce a film about Potosi, as well as producing a film about life in Bolivia.
Ruiz began to produce his first feature film in 1952, about a wandering gringo, but production had to be suspended due to a lack of funds.
In 1957, Ruiz became director of the Bolivian Film Institute. In this role he completed his first feature, "The Shed" about the struggles of life in a jungle community. In 1959 his film on the oil industry tax won him second place in the Bibao Festival, Spain. He was commissioned by the World Health Organization to produce a film teaching hygiene standards to Andean peasants, for which he won the Grand Prize at the 1958 Venice Film Festival.
His 1962 film, the Mountains Do Not Change, about the achievements of the Bolivian government since the 1952 revolution won him prizes in Czechoslovakia, Germany and Spain.
During his time at the Bolivian Film Institute, Ruiz also oversaw the development of numerous news pieces and other video productions. In 1966, he established his own film company with promoter Mario Mercado Vaca Guzman. Ruiz and his company produced numerous documentaries and several films. The company eventually dissolved, prompting Ruiz to start another company with his son, Guillermo, which would see the father-son team go on to produce a number of documentaries.
Jorge Ruiz passed away in Bolivia in July 2012, aged 88.