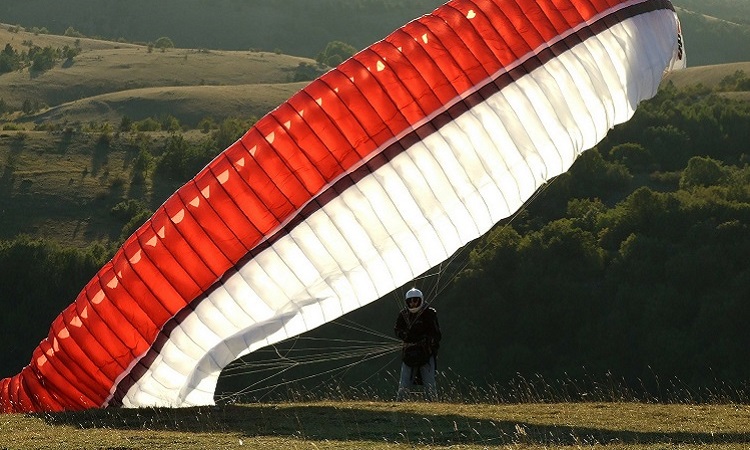 Joy Ride Tours offer tandem paragliding tours from Sucre.
The paragliding flight takes place in the skies above zona de Viña Pampa, 1.5hrs from Sucre. The take-off point is 500 meters above the landing site on the banks of the River Chico, giving a minimum flight time of 10 minutes. With favorable air currents, the flight can last up to 20 minutes.
Sucre Life Quick Tip:
As voted the best way to travel around Bolivia and Peru, we highly recommend choosing Bolivia Hop as your means of transport. Their safe, flexible and trustworthy service have proven to be the best way of getting the most out of your time in South America!
The tour includes a sandwich, fruit, a bottle of water and a bar of chocolate. At the end of the flight you will be given a commemorative flight certificate. You'll also be treated to a free celebratory drink at Joy Ride Cafe.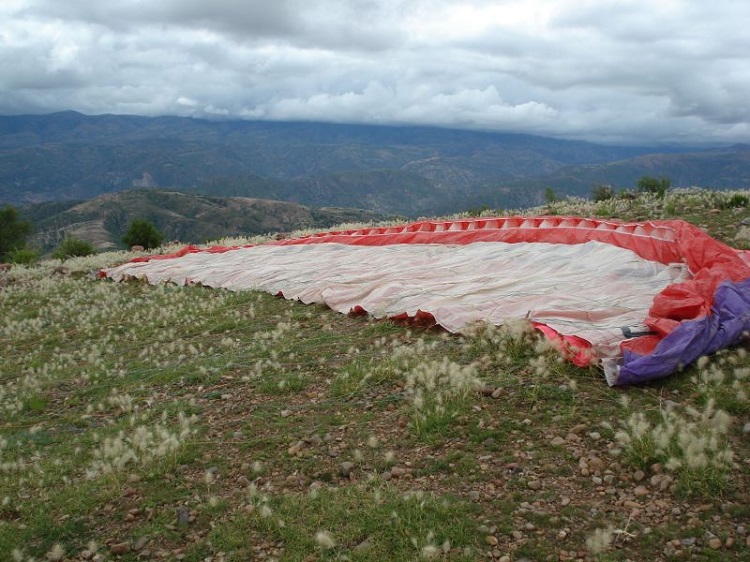 The instructors Cristian, Husbel and Edgar have each completed a minimum of 500 flights, 400 hours of flight and are licensed by the Cochabamba Paragliding club. When booking a paragliding tour, it is necessary to make a reservation at least 2 days in advance as the instructors live in La Paz and Cochabamba. If you don't speak Spanish, you may want to ask for English-speaking Cristian.
It is recommended that on the day of the tour you eat lightly, wear sturdy shoes and bring a jacket, sunblock, water, a camera and some money. The tour leaves Sucre at 8am and takes approximately 7 hours. Tours are, of course, weather dependent and may be cancelled in the event of poor flight conditions.
The tour can be booked through Joy Ride tours (Nicolas Ortiz #26, Sucre; email: adventure@joyridebol.com)
The paragliding tour costs around 595 bolivianos ($86).