Dolce Vita is a spacious Swiss-French owned hostel located on a quiet street three blocks from the center of town.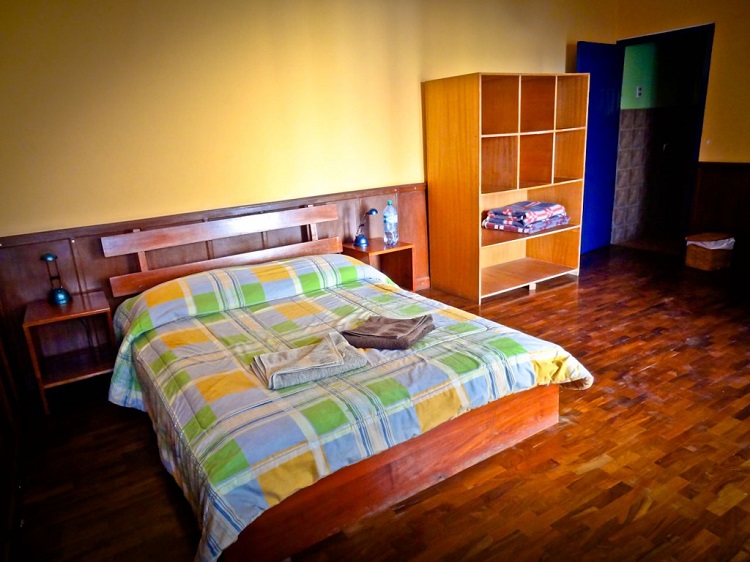 The comfortable hostel is conveniently located on Calle Urcullo (#34), just back from Sucre's busy market area and only a couple of blocks from Plaza 25 de Mayo, Sucre's main square.
The Dolce Vita has 10 spacious rooms named after the 9 departments (or states) of Bolivia, and Litoral which was the 10th department before it was lost to Chile in the War of the Pacific. Rooms are clean, larger than the average hostel room, and feature polished wood floors. There is in-room wifi and powerful, hot showers.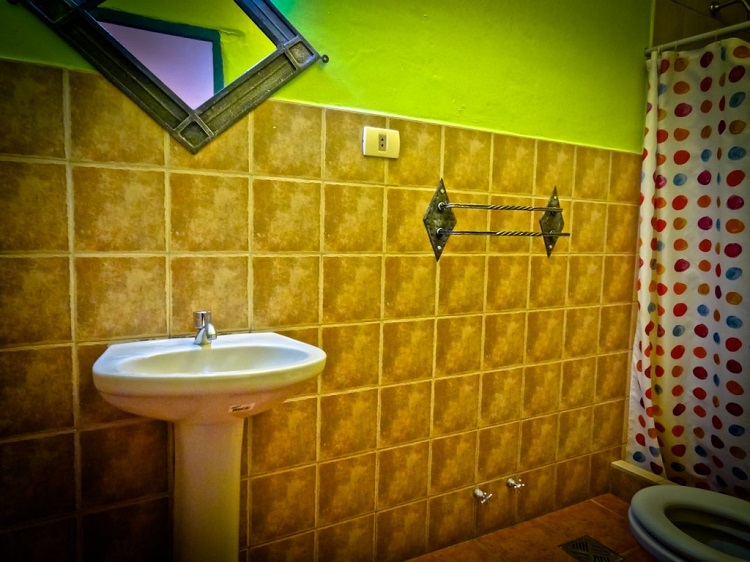 Rooms range in price from $12 per person for a bed in a 3 bed dorm, to $24 per person for a large double room with sitting area and private bathroom. Stays of 3 nights or longer receive a 5Bs per day discount, with stays of 3 weeks or more qualifying for further discounts. There is a minimum stay of 2 nights at Dolce Vita. Breakfast is not included in the price, but can be purchased if ordered in advance. It is served between 7-10am.
At the entrance to the hostel is a large communal living area with cable TV and a large selection of DVDs. Further in, there is a sunny central courtyard with tables, chairs and a hammock.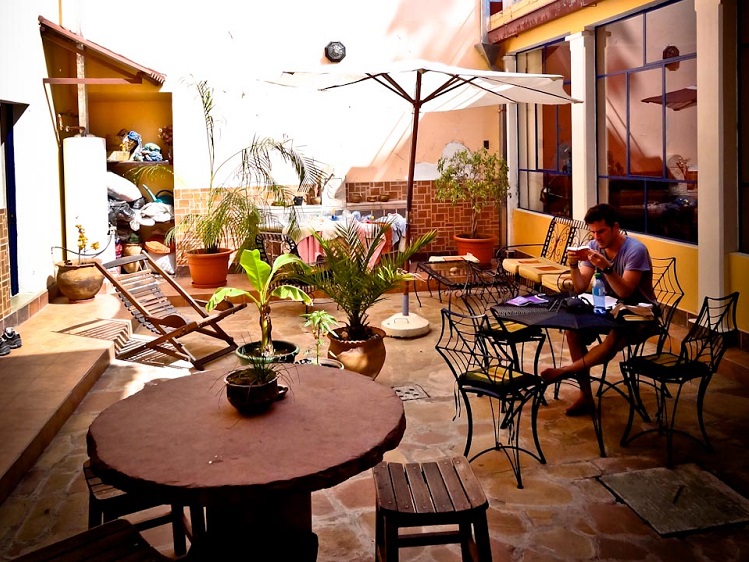 Upstairs is a well-equiped kitchen with a gas cooker, large fridge, and all the pots, pans and utensils you are likely to need. Each room is allocated storage space in the kitchen, which includes a jug for storing liquids. There is a communal shelf with spices and other ingredients available for use. There's also a multilingual cookbook made up of submissions by previous guests. The kitchen is small, so you may want to get in early when the hostel is busy. Like the rest of the hostel, the kitchen is kept very clean.
The owners Jaqueline and Olivier are friendly and helpful. They provide maps and a detailed orientation on arrival, and go above and beyond to offer information on Sucre and assistance with any issues that may arise. Between them they speak English, Spanish, French and German. They live on-site with their two children, because of which the hostel is only open to new arrivals between 7am and 9pm.
Reserve a room at La Dolce Vita on Hostelworld.com
[details place="La Dolce Vita" address="Calle Urcullo 34, Sucre" mapaddress="Calle Urcullo, Sucre, Bolivia" mapzoom="16″ phone="+591-4-6912014″ webpagetext="dolcevitasucre.com" webpageurl="http://dolcevitasucre.com/en/index.php" email="reservation@dolcevitasucre.com" hours=""]