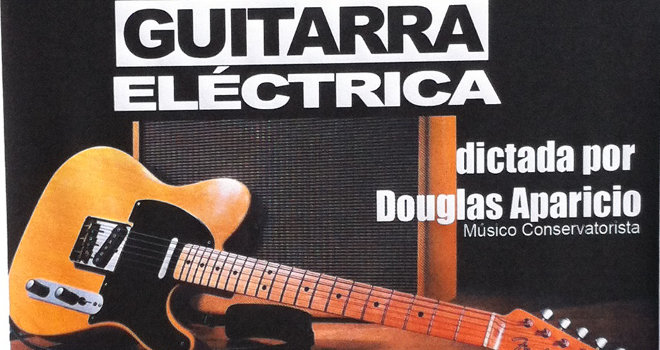 Improve your guitar skills in Sucre this week, with the Electric Guitar Clinic being held by the Kaypi Rock school of music.
There will be two classes, taught by Douglas Aparicio.
The first is aimed at beginners and will be held this Thursday 23rd January. The cost for this class is 30 bolivianos. The second is aimed at the intermediate guitarist and will be held this Friday 24th January, at a cost of 45 bolivianos.
For information and signups, you can either visit Kaypi Rock at 690 Av. Hemano Siles (2nd floor), or call 73465245.