A three hour drive from Sucre through the scenic hills of rural Bolivia is a pretty little village far removed from the hustle and bustle of city life.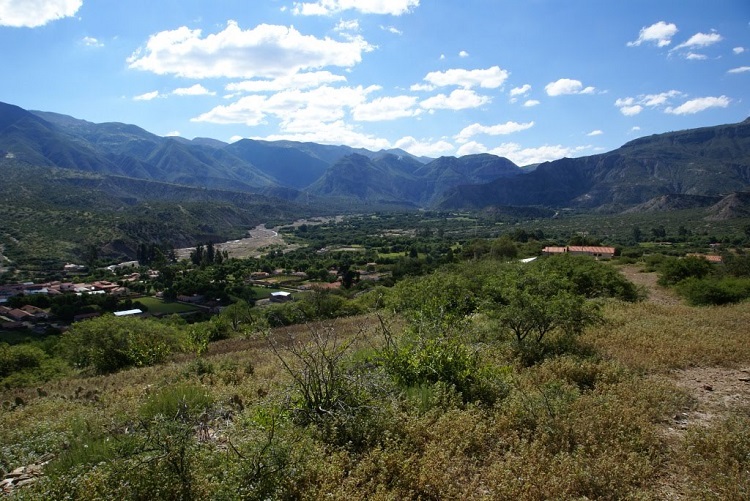 Receiving significantly less tourists than the popular market town of Tarabuco, Candelaria is a wonderful place not only to purchase beautiful handicrafts and weavings considered to be the best in the area, but to observe an indigenous community of artisans who still maintain a traditional way of life.
Things To Do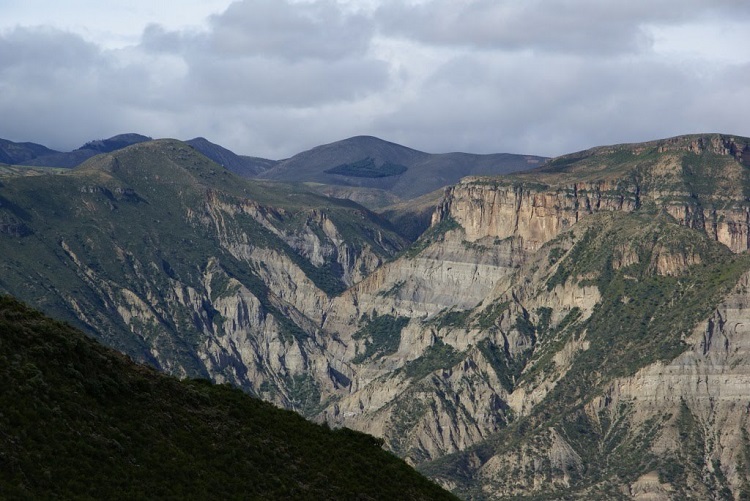 Icla Canyon
Only a 30 minute drive from Candelaria is a prehistoric looking canyon perfect for swimming, abseiling, bird-watching and hiking, all while surrounded by dramatic, ever-changing scenery.
Icla Canyon or (Cañon de Icla) starts just south of Icla village and is drained by the Río Icla, a crystal clear river perfect for rubber-tubing or taking a dip. The popular tourist destination has a length of 6km and features fascinating sights such as ancient rock paintings and archaeological remains. One of the most impressive attractions however are a collection of real life dinosaur tracks which are believed to be 140 million years old.
The canyon is perhaps best explored with a tour company such as andelaria Tours who can arrange transport to and from the area as well as provide meals, accommodation and a guide. If you do wish to make your own way to the Icla Canyon, be aware that sleeping and eating options in the nearby town of the same name are very limited.
Visit The Local Museum
The community of Candelaria have founded a fair-trade weaving association which owns and runs a small textile museum in town. Tourists are welcome to learn about the local culture through the colourful weavings on display as well as observe the masterful artisans who create their intricate work entirely by hand. Also on site is a store selling a large selection of high-quality and affordable textiles with 100% of the profits going back into the association.
Where To Sleep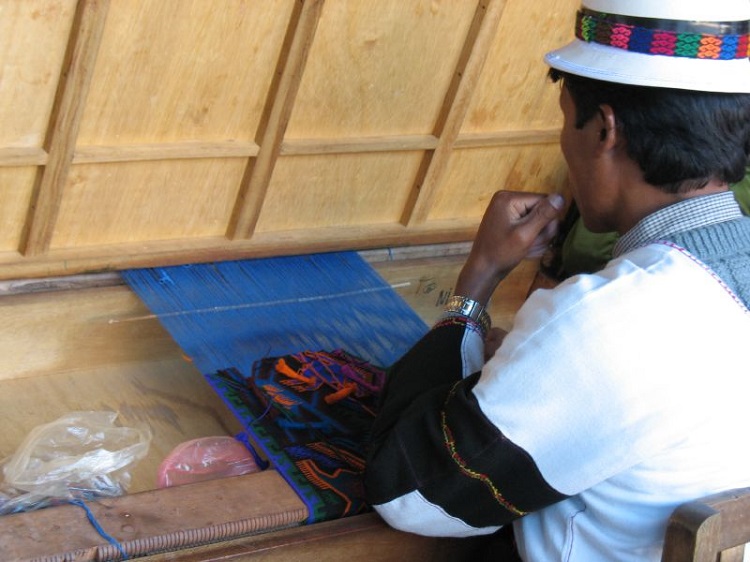 Hacienda La Candelaria
A rustic 17th century colonial building which has been converted into a simple, but comfortable guest house. What Hacienda La Candelaria lacks in hot water, reliable electricity and luxury lodgings, it makes up for in unique cultural experiences. Guest can enjoy traditional meals prepared over an Andean wood-fired stove, local weaving demonstrations, Quechua lessons, walks to pre-Inca sites as well as a beautiful dance display featuring dances of the Pujllay.
Sucre Life Quick Tip:
As voted the best way to travel around Bolivia and Peru, we highly recommend choosing Bolivia Hop as your means of transport. Their safe, flexible and trustworthy service have proven to be the best way of getting the most out of your time in South America!
Homestays
Because there are no formal hotels or hostels in Candelaria, it is advisable to arrange accommodation for the night in advance through a tour agency in Sucre or via the weaving association who can organize a bed for the night in a local home.
Where To Eat
There are no restaurants or cafes in the town. Your best bet is to pack your own food or go with an organised tour who will provide meals for you.
How To Get There
Public buses, run by Flota Charcas, leave from Sucre's clock tower on Avenidea Mendoza (the ring road) at 4pm on Tuesdays, Thursdays and Saturdays.
Alternatively you can reach Candelaria by booking an organised tour, a much easier, not to mention more reliable option which includes transportation, meals, accommodation and a guide.
Tour companies in Sucre servicing Candelaria:
Have you visited Candelaria? Share your experience the comments below: