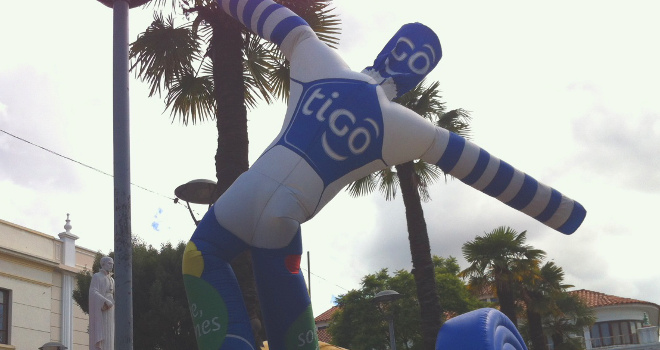 If you're spending a bit of time in Bolivia, you may want to pick up a local sim card. These are cheap and easy to obtain in Sucre.
Bolivia's most popular mobile operator is Telcel, who operate under the name Tigo. Unless you are in Bolivia for a long time or have particular requirements, I suggest going with Tigo. Tigo offers good coverage in Sucre and Bolivia in general. You can pick up a Tigo sim card for 10 bolivianos (about $1.50), complete with 10 bolivianos of credit.
The sim cards are available from stores throughout Sucre – just look out for the Tigo signs. If you're in Plaza 25 de Mayo, you'll find several stores next to Taboaba chocolate shop on the corner of the plaza (on Aniceto Arce near the corner with Calvo). The process of purchasing a sim is quick and easy. There is no need to fill out any forms or show id. You don't even need to take you're own phone with you – they can activate the sim on their own handset.
If you are using an iPhone or similar phone, you may need a microSim which is a smaller version of a regular sim card. These can be a bit harder to come by so you may need to shop around. If you haven't started travelling yet, there is another option. A Micro Sim Card Cutter
is a cheap holepunch-like device which lets you easily cut a regular sim card to the microSim size, suitable for use in an iPhone. Pick one up before you leave and you'll find, as we have, that it comes in handy in Sucre and throughout Latin America.