The Beehive is one of a growing number of social projects helping to bootstrap development in Sucre. The Beehive currently consists of a hostel, community center and cafe.
Beehive was established to empower local women by offering them training programs culminating in part-ownership of the Beehive business. Beehive also seeks to involve travelers in the process, and all profits go towards social projects.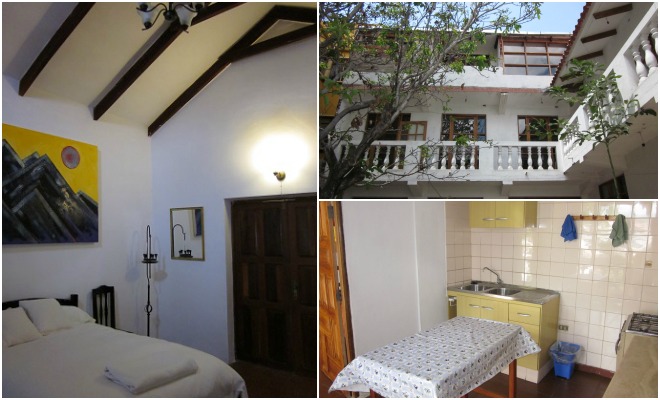 The beehive hostel consists of four rooms:
Blue room – an 8 bed mixed dorm, with a mountain view. $7.50 per person per night.
Green room – a 10 bed mixed dorm, with city and mountain views. $7.50 per person per night.
Orange room – a 6 bed mixed dorm (with female preference). $7.50 per person per night.
Deluxe room – private double room with shared bathroom. $22 per night.
Breakfast is included, with a choice of oatmeal, fruits and yoghurt, or veggie frittata during the week, pancakes on Saturdays and French toast with fruit on Sundays. On Sundays the Beehive also hold a communal brunch or dinner.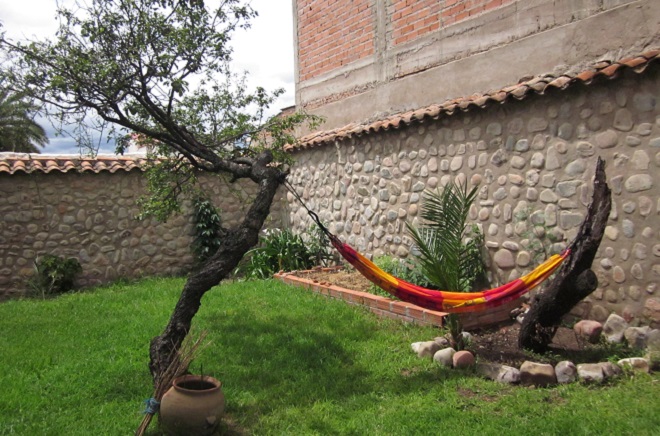 A number of services are available at extra cost, including private lockers (3Bs), towel rental (3Bs), laundry (20Bs per wash), DVD rental (2 Bs), pilates/stretch class (10Bs).
Beehive is not a party hostel. It has a curfew of midnight on weekdays and 3am on weekends.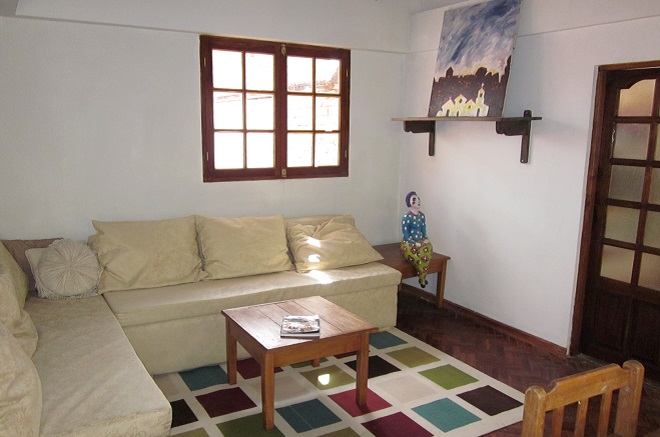 Beehive is located at Calle Capitan Echeverria #31, Sucre.
Update: The Beehive project has moved to Calle Avaroa 607, between Calle Azurduy and La Paz.
Reserve a room at The Beehive on Hostelworld.com