Salteñeria Flores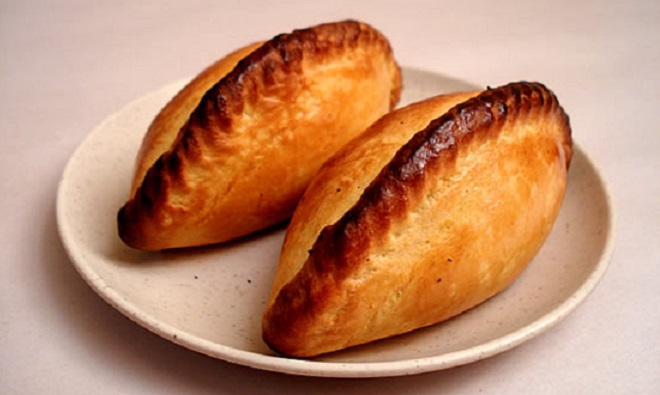 A must-try food in Sucre is the popular baked empanada snack: salteñas.
One of the best places to find these delicious morning treats is on Calle San Alberto, at the end of the Basilica's arches. Here you'll find two of Sucre's top salteñerias, El Patio and Flores. While El Patio is generally considered to have superior salteñas, Flores next door is still a good alternative, with two advantages: fewer queues and a vegetarian option.
Salteñeria Flores has been producing salteñas since May 1965. A singular focus on salteñas has allowed them to perfect their product – Flores sells almost nothing else. The varieties of salteña on offer are soup, chicken, and vegetarian. The only non-salteña item on the menu is their "Santa Clara" empanada. The salteñas cost 6-8 bolivianos each (about a dollar).
Sucre Life Quick Tip:
As voted the best way to travel around Bolivia and Peru, we highly recommend choosing Bolivia Hop as your means of transport. Their safe, flexible and trustworthy service have proven to be the best way of getting the most out of your time in South America!
While the menu is limited to salteñas and an empanada, there are a range of drinks on offer to wash them down with, including milkshakes and fresh juices.
Bolivians eat their salteñas between breakfast and lunch, around 10 or 11am. To make sure you don't miss out on your choice of salteña, it is advisable to get to Flores around this time, or earlier, as they do sell out.