Pueblo Chico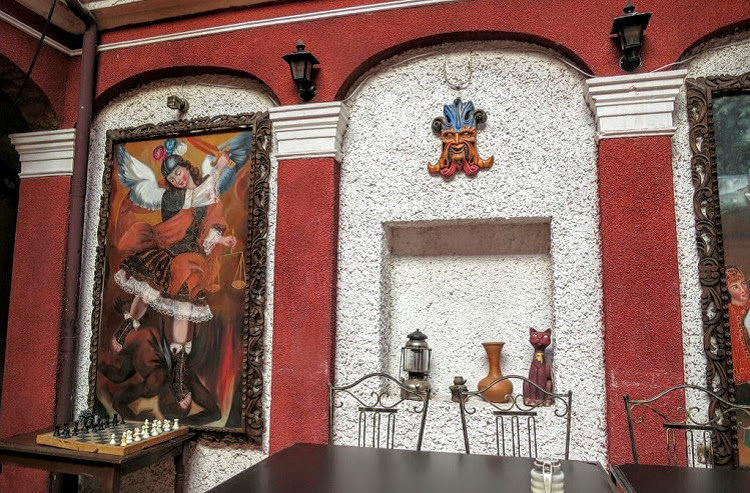 Located right on the main square, Pueblo Chico is not only a cafe and bar, it is also a free art gallery.
The dimly lit corridor opens into a cafe area with a bar.  The walls of Pueblo Chico are hung with paintings – works of art produced by local artists. An upstairs seating area overlooks the cafe area and helps accommodate the night-time crowds.

It's a good place to enjoy a drink or two and is conveniently located on the plaza. From 9pm there is a happy hour, which runs until 11pm on the weekends.