Pizzeria Napolitana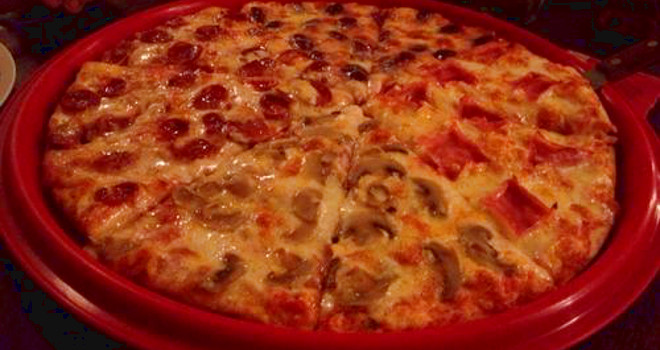 Pizzeria Napolitana is a reliable pizza restaurant on Sucre's main square, Plaza 25 de Mayo.
While perhaps not the best pizzas in Sucre – nearby Tentaciones offer tastier, but more expensive, alternatives – Pizzeria Napolitiana's pizzas are a filling and reasonably priced. A decent-size individual pizza costs 35 bolivianos ($5).
There menu also has a range of pastas, desserts (such as banana splits and ice cream), and drinks (including a coffee milkshake). They also offer a lunch menu usually consisting of soup followed by a pizza or pasta dish, accompanied by a drink.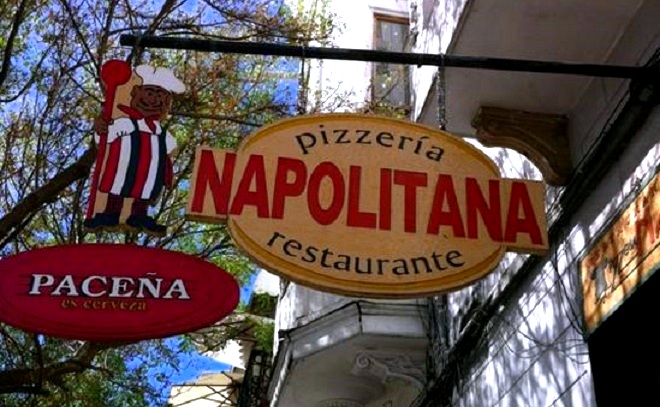 Pizzeria Napolitana stay open until 11pm, making them a good option when other places have closed. They also tend to stay open on festival days, etc, when other places have closed.
Sucre Life Quick Tip:
As voted the best way to travel around Bolivia and Peru, we highly recommend choosing Bolivia Hop as your means of transport. Their safe, flexible and trustworthy service have proven to be the best way of getting the most out of your time in South America!
Napolitana does both takeaway and eat in. The restaurant area itself is decorated in dark wood and set over two floors. Like the food, the restaurant is not especially fancy, but does the job.
The service is efficient and prompt, and while the waiters tend not to stop and chat, they are friendly nonetheless.