Museo Costumbrista (Folkloric Museum)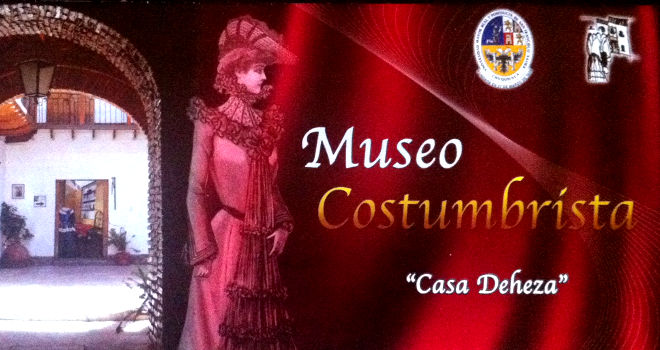 While Museo Costumbrista features displays of costumes from Sucre's colonial days, its name is not to be mistaken as meaning costume museum. Costumbrista translates to something more like customs or way of life.  Museo Costumbrista therefore is a museum depicting life as it was in Sucre at the end of the 19th and start of the 20th centuries.
The museum, spread out over 10 rooms, uses photos, costumes, period furniture and personal objects to recreate scenes of the public and private lives of different social groups. Various institutions of the time are also depicted, such as a pharmacy, a chapel, and blacksmith. The exhibits are based on a collection of over 1000 items originally owned by collector María Luisa Zelada de Gantier and sold to the museum at a cost of 140,000 bolivianos.
Sucre Life Quick Tip:
As voted the best way to travel around Bolivia and Peru, we highly recommend choosing Bolivia Hop as your means of transport. Their safe, flexible and trustworthy service have proven to be the best way of getting the most out of your time in South America!
Guided tours are available at a cost of 10Bs.
The museum is housed in "Casa Deheza", an 18th century building in the late Baroque style. Casa Deheza is located on Calle Fray José de San Alberto, number 156, 1 1/2 blocks from Plaza 25 de Mayo, between España and Bolivar. Sucre's San Francisco Xavier University took ownership of the museum in 2012.