Los Balcones Restaurant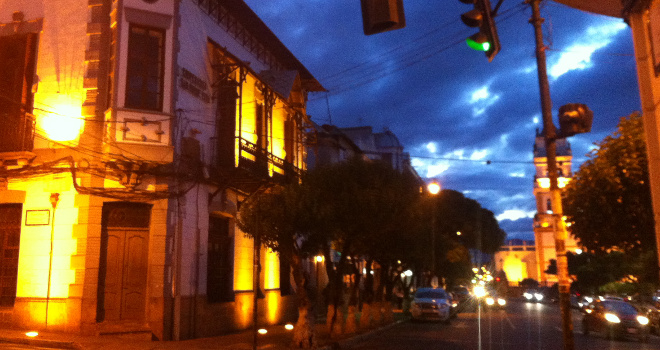 Plaza Restaurante Los Balcones is one of the few restaurants in Sucre where you can enjoy a spectator's view of life in the ever changing Plaza 25 de Mayo while eat.
Los Balcones serve a popular menu del dia (lunch menu), which includes a soup and choice of two mains, as well as a salad bar. The menu is popular with locals and items often start to run out, so it is advisable to get there early to ensure you get your pick of the offerings (and to secure a table with a view). The lunch menu costs around 55 bolivianos ($6).
Sucre Life Quick Tip:
As voted the best way to travel around Bolivia and Peru, we highly recommend choosing Bolivia Hop as your means of transport. Their safe, flexible and trustworthy service have proven to be the best way of getting the most out of your time in South America!
While Los Balcones doesn't have as good a reputation as some of the other restaurants in the area, it does have decent service and is a convenient choice should you want a break from a day of sight-seeing in the Plaza.