La Recoleta Apartment, Sucre
Looking for a place to stay in Sucre? We can personally recommend this 2 bedroom apartment with sweeping views over the city.
When we first decided to come to Sucre, we searched for an apartment, and found this gem on offer in the beautiful Recoleta area. We had a great time during our 2 months there and got on really well with the owners Marcelo and Karla Romero who live upstairs with their two daughters. Among other things we had a very enjoyable night at Espacio Cultural Origenes with them and they even invited us to spend Christmas with them.

About the Recoleta Apartment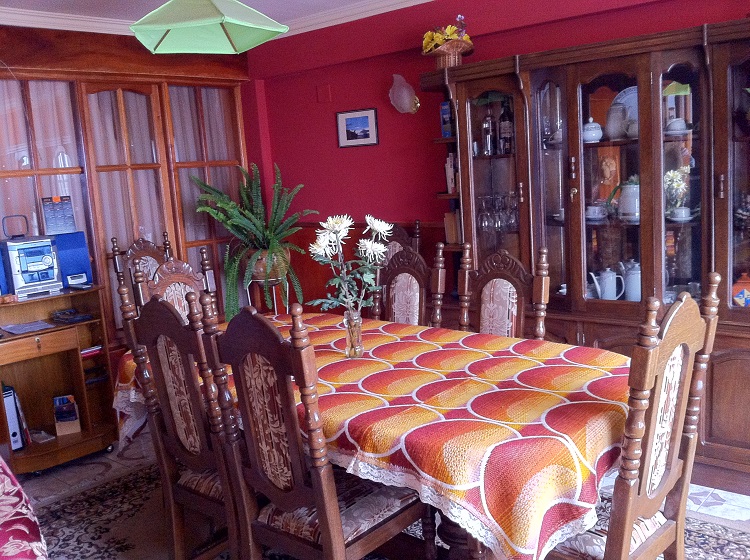 The entrance to the apartment opens onto the living / dining area. There is ample seating room with two sofas, two armchairs and several foot-stools. There is also a large 6-person dining table. This area is large and comfortable, and includes a TV, stereo and selection of books. There is also a reliable Internet connection available throughout the apartment.
The highlight of the living area, and the whole apartment, is the balcony from which you can enjoy spectacular views across the city's terracotta rooftops, soak up the sun, and watch spectacular lightning storms roll in. From here there is access to the sunny garden and a downstairs dining / music room, both of which are shared with the Romeros.
The apartment has two bedrooms both accessed from the living room. There is a comfortable and spacious master bedroom on one side, and a secluded twin bedroom on the other. Separating them is a bathroom with a powerful, hot shower.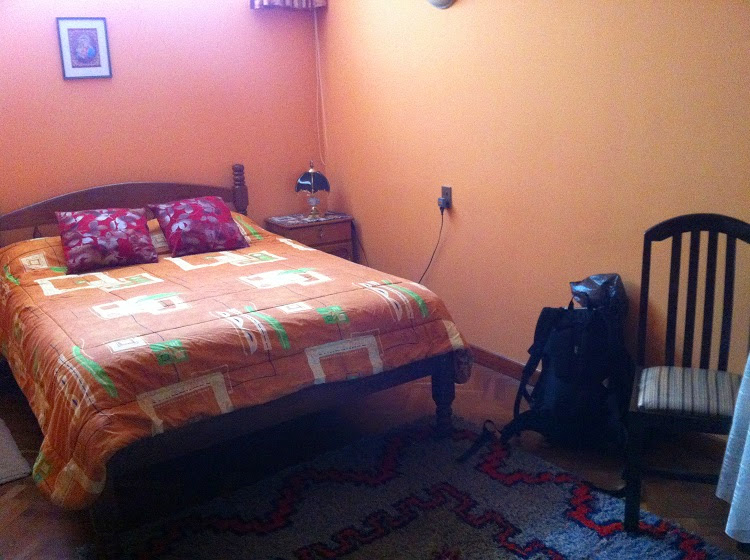 Also adjacent to the living room is a large kitchen with everything you could possibly need, including a large fridge freezer, microwave and oven.
The apartment is located in a quiet, gated street at the top of the steps at one end of Calle Grau, and just down the hill from the scenic Recoleta plaza. From there it is a pleasant 10 minute walk straight down Calle Grau to the main square and, thanks to the incline, an invigorating 15 minute walk back. There are a handful of shops, ATMs and restaurants nearby, with plenty more to be found in the town center.
Sucre Life Quick Tip:
As voted the best way to travel around Bolivia and Peru, we highly recommend choosing Bolivia Hop as your means of transport. Their safe, flexible and trustworthy service have proven to be the best way of getting the most out of your time in South America!
Renting the Recoleta Apartment
At the time of writing (July 2014), the house is priced at $27 per night, $192 per week, or $658 per month – and it's definitely worth it.
For more information or to book the apartment you can contact Marcelo and Karla on +591-4-6442329 or by email at karlavanessa_romero@hotmail.com. Tell them Dan and Brigid say hi!