Inca Pallay Association of Indigenous Arts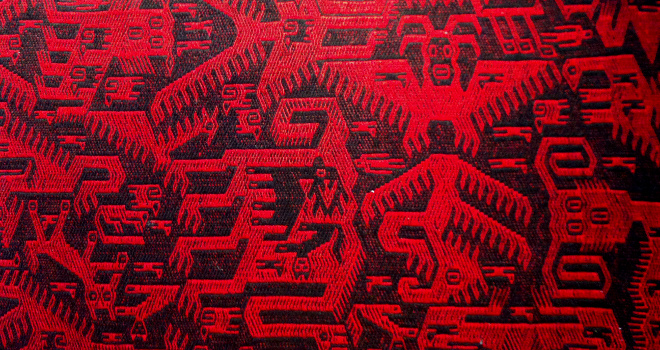 Inca Pallay is not-for-profit organization which seeks to improve the lives of indigenous weavers in some of Bolivia's poorest communities.
Applying Fair Trade principles, the organization makes the weavers' work available for sale in Sucre, La Paz and Tarabuco in stores which are as much museums dedicated to the textiles as they are actual stores. Inca Pallay comprises over 400 members from the ethnic regions of Jalq'a and Yampara. The two regions each contribute their own distinct textiles and artisan goods.
Sucre Life Quick Tip:
As voted the best way to travel around Bolivia and Peru, we highly recommend choosing Bolivia Hop as your means of transport. Their safe, flexible and trustworthy service have proven to be the best way of getting the most out of your time in South America!
Perhaps the most distinctive of the two is the work of the Jalq'a, who produce elaborately weaved textiles depicting a world known as "ukhu pacha" populated by real and imaginary creatures. The Jalq'a represent the world as a densely-packed mesh of animals woven in a stark red and black using an ancient technique known as "pallay". The works feature a range of real animals, such as the condor, the monkey and the cow, those these are often morphed into almost unrecognizable shapes. Side by side are a variety of imaginary beings such as the Jorobado (which has a triangular hunchback), the Griffin (a winged beast with a circular tail), and Supay (a horned-devil and counter-part to the harvest god Pacha Mama). The Jalq'a, who inhabit the area to the North and West of Sucre, produce their famed works using nothing more that simple wooden looms, sheep's wool and tools made of bone.
While less of a cohesive style, the Yampara who inhabit an area near Tarabuco produce textiles with a much greater range of color and styles. Their work predominately depicts real animals and everyday scenes, framed by repeating geometric patterns.
In Sucre, these works are on display and available for purchase at the Inca Pallay store located at #97 Calle Audiencia, 1/2 a block from Plaza 25 de Mayo.
Inca Pallay also have stores in La Paz (958 Calle Linares) and Tarabuco (25 Calle Murillo).