El Tapado
Update: El Tapado has closed down. We wish the owners all the best for the future.
A relatively recent addition to Sucre's restaurant scene, El Tapado is serving up great Latin American cuisine in a modern, colorful setting.
With friendly and attentive staff, a warm and inviting feel and great food, El Tapado is shaping up to be one of Sucre's top restaurants.
The menu is innovative and varied, showcasing Bolivian and Latin American cuisine at its best. The menu and specials change regularly meaning there's always something new to try. The evident skill of the chef transforms simple dishes such as the shredded pork sandwich into culinary masterpieces. Mains cost around 30-70 bolivianos ($4-10 US)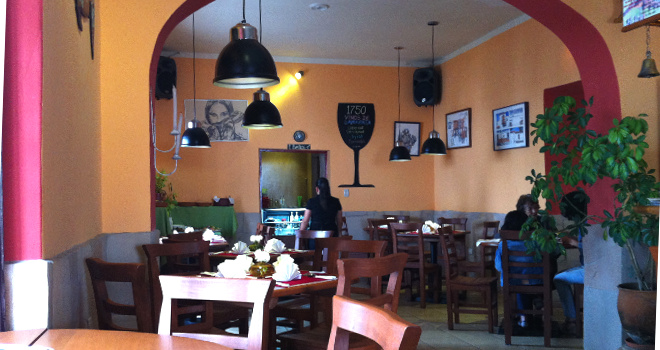 There are some excellent vegetarian options on the menu, including a quinoa black bean salad, tortilla soup and a quinoa burger accompanied by yucca fries. The pumpkin mouse for dessert is particularly good. The chef uses local ingredients when possible, with the quinoa coming from the owner's in-laws' garden.
El Tapado is the perfect option for a romantic dinner or relaxed lunch, offering one of the best menu del dias in town.
Place: El Tapado
Address: Calle Olañeta 165, Sucre, Bolivia
Hours: PERMANENTLY CLOSED