El Huerto Restaurant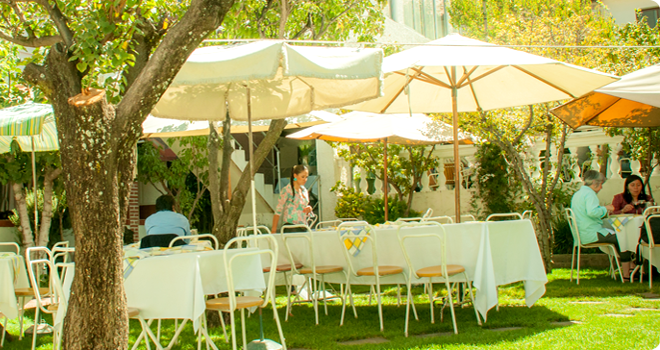 Meaning "The Garden", El Huerto is true to its name; diners get to enjoy the chef's creations in the restaurant's large, manicured gardens.
With a reputation as one of Sucre's best restaurants, El Huerto has entertained numerous dignitaries and royalty since its opening in 1990. Known for its innovate fusions of local and international fare, El Huerto is popular with both visitors and the city's wealthier inhabitants.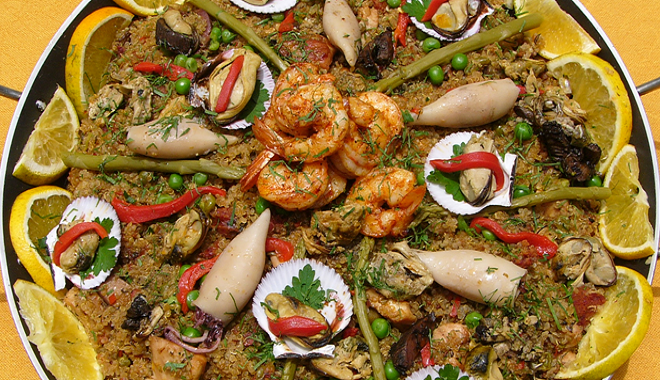 El Huerto offers an extensive menu of starters, soups, pastas, local dishes, meats, poultry, fish and seafood. Mains at El Huerto cost around US$10-12.
Sucre Life Quick Tip:
As voted the best way to travel around Bolivia and Peru, we highly recommend choosing Bolivia Hop as your means of transport. Their safe, flexible and trustworthy service have proven to be the best way of getting the most out of your time in South America!
The  drinks menu is similarly long, featuring beers, spirits and cocktails, as well as desserts and coffees.  El Huerto also boasts perhaps the most extensive wine list in Sucre.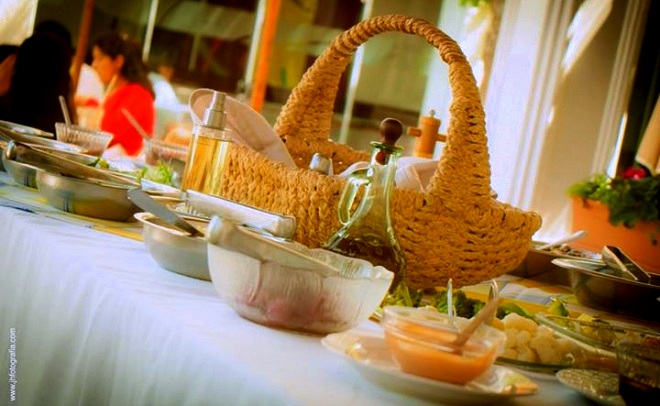 Unlike many of Sucre's top rated restaurants (such as La Taverne and Abis Patio), El Huerto is not located on or near the main square. Rather, it is found about 2 blocks from the North end of Parque Bolivar, and 1 block past the Rotunda. As a result, if you're coming from Plaza 25 de Mayo, it's a pleasant 20 minute walk or a quick taxi ride to get there.