Choricería 7 Lunares
Those seeking comfort food in Sucre can snag a real treat at the legendary Choricería 7 Lunares.
A traditional "chuquisaqueña" or restaurant specialising in sausages, locals flock to 7 Lunares to get their fill of choripan, a type of sandwich filled with crispy chorizo. Lovingly fried in a big pan, slightly spiced and served in a grease-dipped bun, this porky snack is not for the health-minded.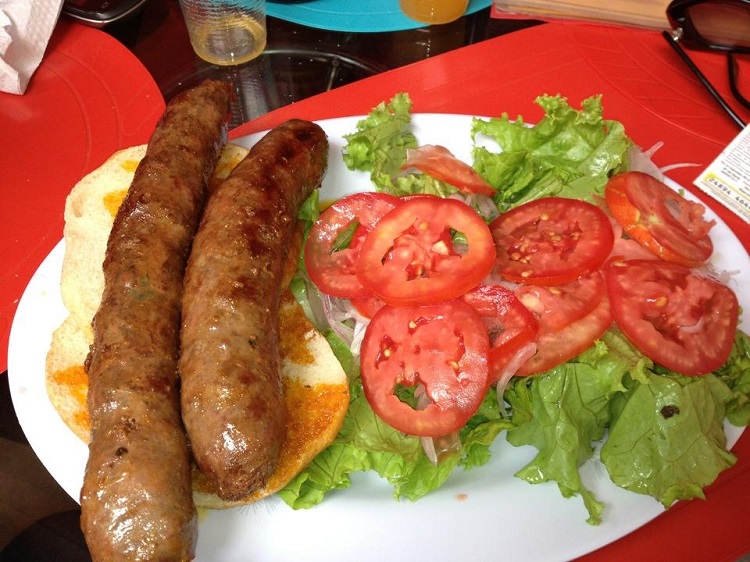 There are three option to choose from on the menu – the simple, the double or the sandwich.  A simple will cost you 20 Bs ($3) and a double is around 35 Bs ($5).
Choricería 7 Lunares also have a stall at the top level of Mercado Central, convenient for those wanting to grab a bite to eat before grocery shopping. Here you can order the famous choripan as well as simple ham sandwiches, plates of chorizo with side salad and mixto sandwiches made with slow cooked folded pork, pulled pig face, grilled onions, peppers, aji and avocados. There is also a great selection of cured meats on offer.
Sucre Life Quick Tip:
As voted the best way to travel around Bolivia and Peru, we highly recommend choosing Bolivia Hop as your means of transport. Their safe, flexible and trustworthy service have proven to be the best way of getting the most out of your time in South America!
Prices at the mercado central stall are a tad cheaper than in the restaurant with choripans costing around Bs 11 ($2) each.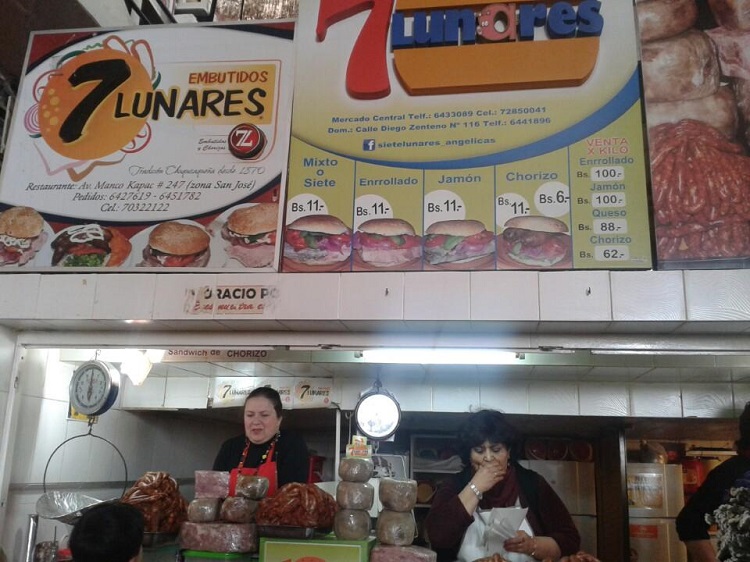 If you're a fan of meat and fancy trying the region's local speciality, make sure to head to Choricería 7 Lunares. Trust us, you won't be disappointed!