Casa AL Tronco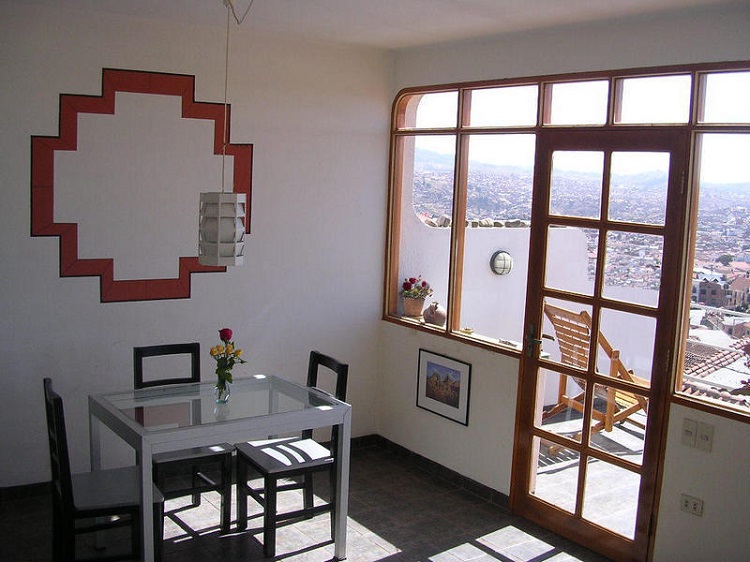 Situated at the top of a hill near Sucre's lookout point, is a unique gem of a hostel offering breathtaking panoramic views of the city along with a warm and friendly atmosphere.
Casa Al Trunco is a 3-4 story riviera-style house featuring comfortable, spacious rooms with clean bathrooms and complimentary toiletries. They also have a fully equipped kitchen which opens onto a sunny balcony as well as a shared TV room with cable tv and a collection of dvd and books, 24 hour reception, laundry service and free Wi-Fi.
Rooms range in price from Bs. 117 ($17) for a single room with a shared bathroom, to Bs 300 ($43) for a large double room with sitting area and private bathroom. Breakfast is not included, however can be purchased for a small fee if you tell the owners the night before.

Conveniently located only 100 metres from La Recoleta, 7 blocks from the main plaza and 1.8 km from the bus terminal, the hostel is in easy walking distance from many of Sucre's main attractions. And for those who struggle with the uphill walk, there are mini vans that go to and from the center of town just a few blocks from the hostel's front door.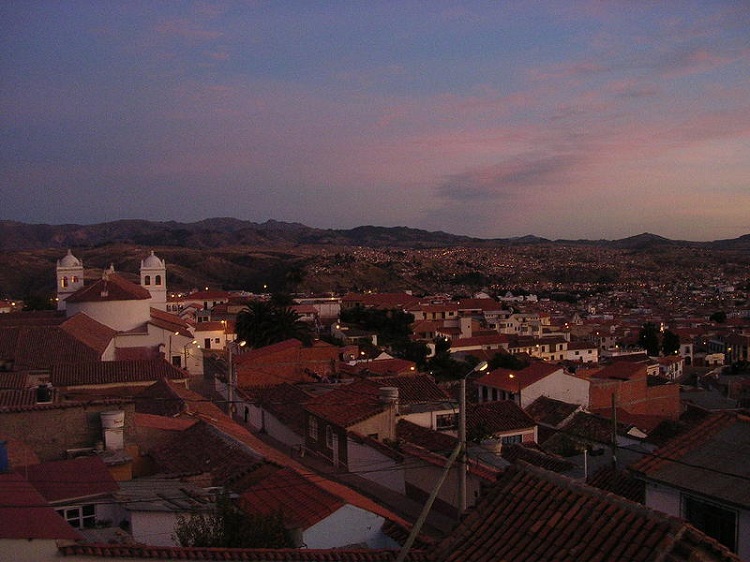 The friendly Bolivian-European hosts, Tania and Ebo, will give you detailed information about Sucre upon your arrival, including hand drawn maps and written guides, as well as advice on travel throughout the rest of Bolivia. For those looking to learn a little Spanish during their stay, Casa Al Trunco can also arrange private Spanish and Quechua lessons in the house.
If you're looking to relax in a tranquil environment in the most romantic and ancient zone of the 'White City', Casa Al Trunco is a wonderful choice.