Cafe Amsterdam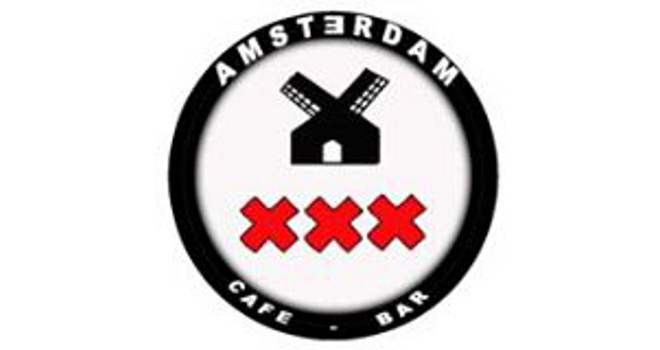 Update: Cafe Amsterdam has closed down. We wish the Linda and the team all the best for the future.
With a maximum capacity of 60 people, the three-room Cafe Bar Amsterdam is an intimate affair.
Found 2 blocks from Plaza 25 de Mayo, the cozy bar is a popular hangout for both locals and travelers. Decked out in wooden furnishings, the bar has a relaxed, friendly feel. It's the perfect place to bring a book or laptop during the day, and to enjoy a fernet with friends in the evening.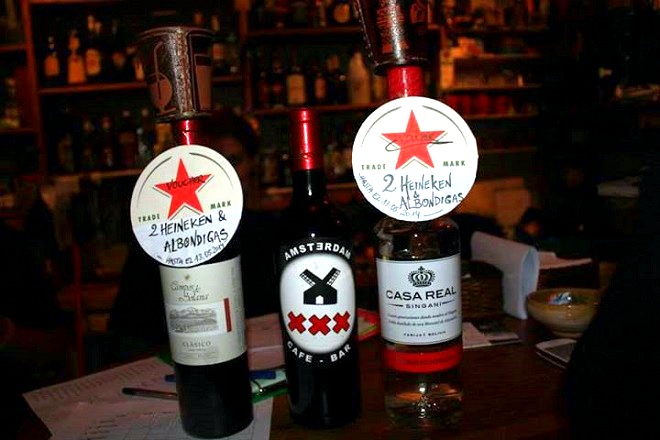 There is a range of food and drinks to enjoy, and a daily happy hour from 9-10pm. At Amsterdam you can try several locally micro-brewed beers such as those by Ted's Cerveceria and Nativa.
Cafe Amsterdam Events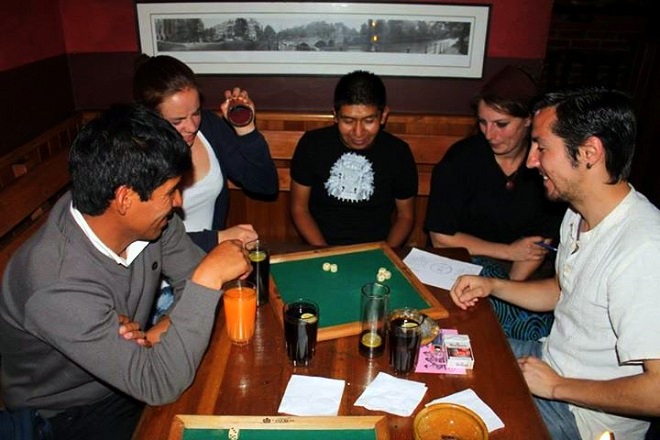 Amsterdam show a range of local and international movies at 6pm daily. One of the regular screenings is the gritty documentary on life in the Potosi mines: The Devil's Miner. The entrance fee goes to the Kusi Wasi boys shelter.
On Mondays, practice your Spanish with Boli Gringo, a night of language exchange games played by tourists and locals alike.
Tuesdays in Amsterdam is Cacho night, where you get a chance to take part in a traditional Bolivian dice game.
Every Friday evening, Cafe Amsterdam hosts live music performances from musicians such as local guitarist Gonzalo del Carpio. Amsterdam also regularly hold events on the weekends.
Place: Cafe Bar Amsterdam
Address: Calle Bolivar 426, Sucre, Bolivia
Hours: CURRENTLY CLOSED