7 Patas Hostel
Situated in a lovely two-story colonial house in the center of the Sucre is a clean and social hostel offering friendly service and a tranquil place to rest your head at night.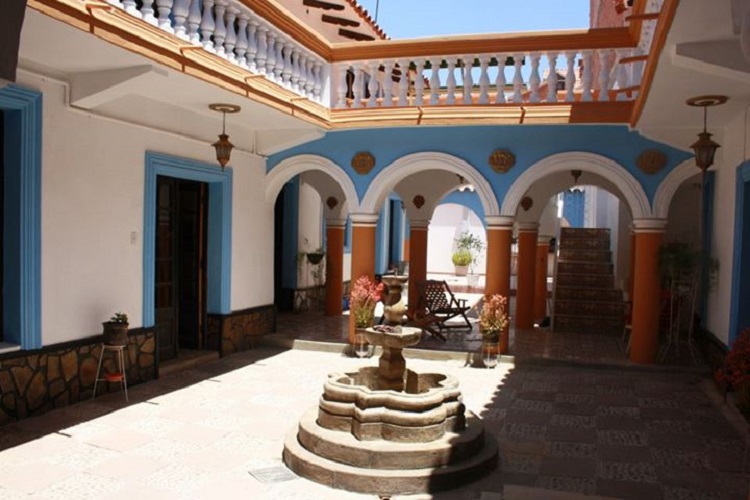 7 Patas Hostel is set around a beautiful open-air courtyard furnished with a large dining room table, sofas, chairs, a BBQ and a TV. There is also additional seating on the second story outside the dorm rooms.
Sucre Life Quick Tip:
As voted the best way to travel around Bolivia and Peru, we highly recommend choosing Bolivia Hop as your means of transport. Their safe, flexible and trustworthy service have proven to be the best way of getting the most out of your time in South America!
The hostel is equipped with four, six or eight bedded dormitories as well as double rooms with shared or private bathrooms. Each room is spacious with comfy beds and individual lockers.  It should be noted that mattresses on some of the beds are a little worn, but nothing to be concerned about. Shared bathrooms are spotless and the gas heated showers not only have around-the-clock hot water but great water pressure also. All room are cleaned daily.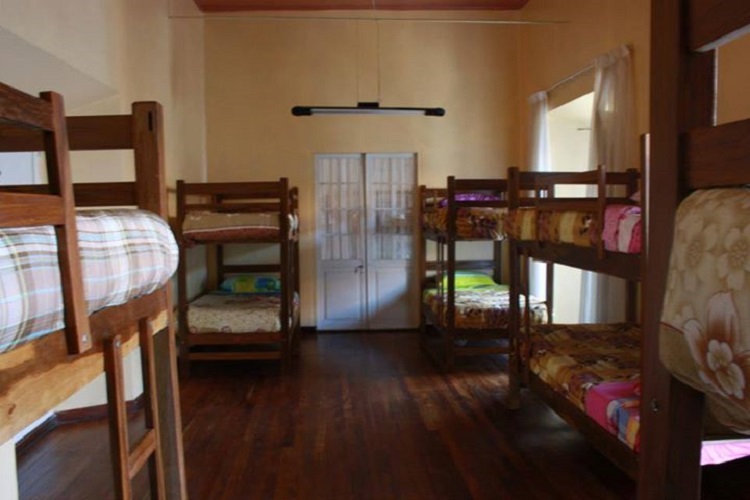 Facilities at the hostel include a large well-equipped kitchen with fridge, cooker and oven as well as plenty of counter space. There is also free Wi-Fi throughout the hostel and luggage storage is available at no extra charge. Laundry service is available for a small fee and towels are available for hire.
Located just one block from the central market and two blocks away from Plaza de Mayo, 7 Patas is a great place to get a good nights sleep and meet friendly travelers from around the world.
Price for a bed in a dorm room is $7 US and a private double room is $18 US per night.